Wolf Den starts transition, names new CEO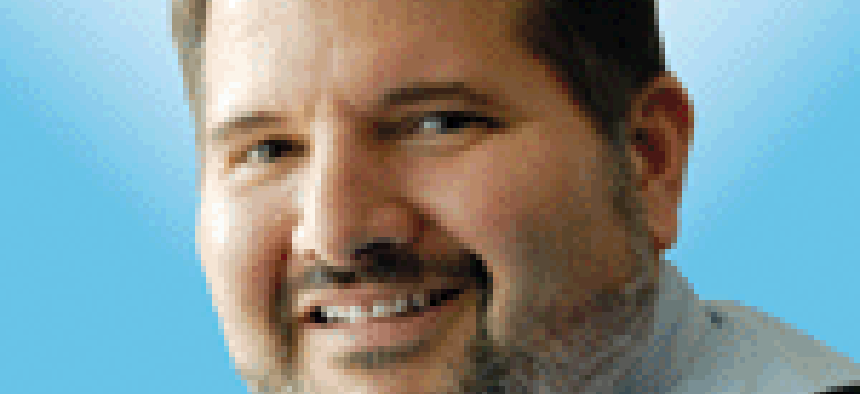 Barry Landew and Kevin Robbins had a relatively straightforward vision when they founded Wolf Den Associates in 2009 -- help companies grow and solve tough problems.
In the beginning, that meant mostly focusing on capture and proposal support. Over the years, they've added strategy and management consulting and transaction advisory services. A few years ago, they spun out the technical solutions business Dark Wolf.
The two former SRA International executives also wanted to build something that would last. Now at 440 customers and 2,000 engagements, they've taken that first crucial step in making sure that Wolf Den outlasts the two of them.
They've named a new chief executive in Kim Pack, who joined nine years ago and was one of the first 10 employees at the firm. She helped start and has been running Wolf Den's management consulting practice.
"She embodies so many of the principles that we really want to endure in the company," Landew said.
But don't look for Landew and Robbins to head for the golf course or some other retirement activity. They'll both remain as full-time employees and will be involved in customer engagements. They'll also serve as mentors to Pack.
"We're looking to stay involved, but not in the roles we were in," Landew said.
Selling the company was an option but they were concerned about losing the company's culture.
We're really proud of that so we thought a better option was to keep it in the family," Landew said.
Luckily for Pack, this is no turnaround effort as she often sees in her strategy and management consulting engagements
"Not everyone is as fortunate as I am to be able to take over a successful company and still have the two people who founded it and created it, right here in the office with me," Pack said.
Pack began her career at the old Computer Sciences Corp. public sector business and spent nearly two decades there in operations, business development, strategic partnerships, and GWAC and IDIQ management. She joined Wolf Den in 2012.
Pack said she'll apply many of the same practices and principles from management consulting as she takes the reins on July 1.
"I want to look at what's happening internally first and I know we have a good company," she said. "So instead of coming in and making changes that we may not need, I'd like to assess first."
In with Landew and Robbins, Pack also plans to put in place a three-year strategy.
"I'm a firm believer that no strategic plan should go over three years. Things change too much to look out any further than that," Pack said
Robbins said that Wolf Den is in a unique position that few others can match. There are firms that do capture and proposal management. There are firms that do strategic planning and there are firms that do merger and acquisition advising.
"There's no body that does all three," Robbins said.
Often during our conversation just a few days before the official announcement, the three executives often turned to the importance of culture.
Principal number one for Pack is that the client comes first. But in describing that, she also focused on employees.
One of her priorities will be rebuilding in the wake of the COVID-19 pandemic.
"I want to focus on our culture, bringing back our den and the culture of the den and taking care of those employees with those clients. They've had a hard 15 months," Pack said. "You have to take care of your employees to make sure that your clients are being taken care of."
If she does this, it will help Wolf Den hire more people and that is crucial. The company is turning away clients because it doesn't have the capacity to take on all the work coming its way, they said.
A second part of her approach to being the CEO is to continue a practice she follows in the management consulting group -- the best idea wins.
"The only way to do that is to have an open mind," she said.
She describe the need for meetings to have "constructive friction." Only through a diversity ideas can you reach the best solution for the client, Pack said.
A third part of the Wolf Den culture is fun -- but not the work hard, play hard philosophy.
"What we do is we come to work to have fun and we work smartly and sometimes that's hard," she said. "That's been part of our culture all along."