How these 3 companies are getting an early read on emerging budget picture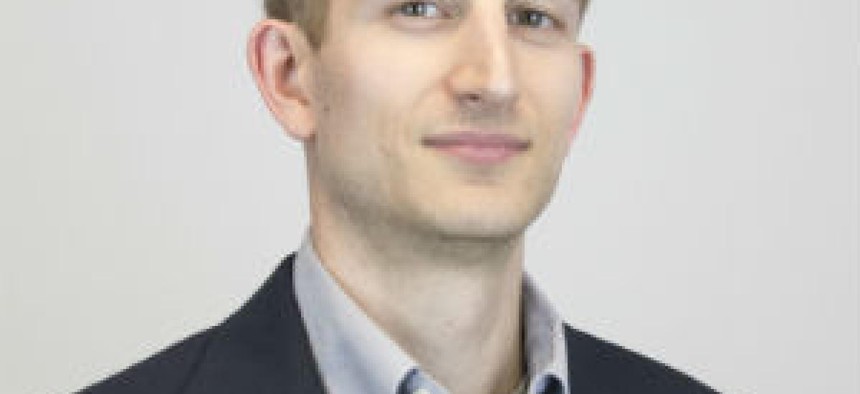 A more thorough White House budget request for fiscal year 2022 is still in production, but the Biden administration's early blueprint is giving government contractors some clues as to where the priorities are.
Not to mention the prospects of a massive infrastructure bill becoming law later this year on top of the trillions in coronavirus relief already enacted.
Here is how three publicly-traded companies described that landscape to investors and their positioning in it during first quarter earnings calls Tuesday evening and Wednesday morning.
ManTech International
General themes from prior administrations are also carrying over to this new one even if the final funding numbers are not out yet, at least that is how ManTech sees it.
"You can see within the current administration that they continue to focus on the need for a technology-driven economic competition as well as military competition," ManTech CEO Kevin Phillips said Tuesday.
One enduring aspect of that competition continues to be cybersecurity. During the call with analysts, Phillips noted the Biden administration's appointments of both a new national cyber director and head of the Homeland Security Cybersecurity and Infrastructure Security Agency as signs of such emphasis.
Given ManTech's identity as a serial acquirer, analysts also wanted to know if the company is factoring potential budget shifts into its thinking regarding deals.
"We still focus on defense and intelligence, cyber as core business areas. But at the same time, we do see a lot of opportunity but from a budget placement as well as capability placement into the federal civilian market," Phillips said.
Herndon, Virginia-headquartered ManTech held to its guidance of $2.65 billion-to-$2.75 billion in revenue this year, which would represent growth of 5-to-9 percent over last year.
ICF International
These growth priorities have shaped ICF's strategy for the past few years: technology modernization, public health, disaster recovery and utilities.
Going from the Trump to Biden administration does not change any of that, ICF CEO John Wasson said Tuesday, "based on just what we've seen in terms of his policy priorities and his initial budget proposals."
As for the prospects of bigger budgets for civilian agencies and possible infrastructure spending: "if only a portion of that becomes reality, it will be very good for ICF," Wasson added.
So too would be the new administration's focus on climate change and resilience, given President Biden's recommitment to the Paris accord on his first day in office.
"Energy efficiency will be a central aspect of addressing climate change going forward, so if the Biden administration is successful or undertakes steps to address that issue it will provide additional impetus to grow our energy efficiency business," Wasson said.
Fairfax-headquartered ICF held to its revenue outlook of $1.525 billion-to-$1.575 billion, but nudged up its bottom line forecast to $145 million-to-$155 million EBITDA (earnings before interest, taxes, depreciation and amortization).
Parsons
A company that touts itself as being at the nexus of government technology and critical infrastructure would certainly at least perceive some upside in a new budget picture.
During Parsons' call on Tuesday, Chief Operating Officer Carey Smith described how the company sees cybersecurity as one area that crosses both of those areas and broke it into two buckets.
"Cyber resiliency: you can do it obviously on the defense side, where we are heavily, but it also applies to the entire critical infrastructure side and there will be funding going into that area," Smith said.
"Smart intelligence: how do you leverage the data that you're getting from sensors. That applies whether you're designing a smart base on the federal side or a smart city on the critical infrastructure side.
Centreville, Virginia-headquartered Parsons held to its outlook for this year that sees revenue of $3.85 billion-to-$4.05 billion and adjusted EBITDA of $350 million-to-$375 million.
Tuesday also marked Chuck Harrington's final earnings call as CEO of Parsons, which he has led for the past 13 years and been an employee of for 39 years.
Smith will become CEO on July 1 and Harrington will continue as executive chairman.
"Carey and I are aligned on our vision for the company. I know she'll continue to build on our 77 years of success and continue to forge ahead to transform Parsons into an industry-leading, global technology company, supporting a more sustainable, safer and connected world," Harrington said.