CACI opens new Reston headquarters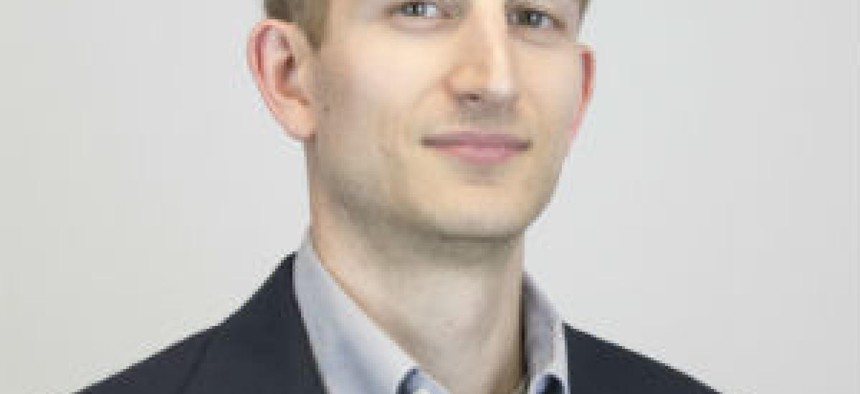 It's headquarters move number three in 58 years as CACI International takes the company from its longtime home of Arlington, Virginia, to a new campus in Reston.
CACI International has moved its corporate headquarters for the third time in the company's 58-year-history, shifting to Reston, Virginia, from the former longtime home of Arlington for the last 49 years.
A ribbon-cutting ceremony on Thursday there made the move official after nearly two months of work to renovate the 135,000-square-foot, six-story building that will house nearly 450 employees.
The company was founded in 1962 as California Analysis Center Inc. and renamed to Consolidated Analysis Center Inc. five years later. CACI was headquartered in Santa Monica, California, for its first 10 years, after which it then switched coasts to Arlington.
Move number one to Virginia "allowed us to work directly where most of our customers operated," CEO John Mengucci said in remarks Thursday. "After just a few years in business, our leadership recognized the emerging federal contracting market as key to CACI's future growth."
One element in move number two within Virginia that helps illustrate how different CACI is today as a company is the CRADLE -- a collaboration facility in the new Reston campus focused on innovation and engagement.
The Center for Research, Application, Development, Learning and Engagement is designed for CACI employees, government customers, and partners in industry and academia to work together in an interactive setting on technology demonstrations and other similar exercises.
"CRADLE will allow our customers to experience first-hand the superior technologies our teams develop and serve as a space for concept design and prototyping for innovative new capabilities," Mengucci said.
Back to the 1972 reference point from earlier: that happens to be the same year CACI's iconic leader, in the late Jack London, joined the company as a program manager. London, who passed away in January, of course is the architect of CACI as the government market knows it today.
When Mengucci joined CACI in 2012, his first question to London was what CACI stands for. London responded with a question of his own: who wanted to know? Mengucci said it was shareholders who wanted to know.
London's response as recounted by Mengucci: "It stands for value." For customers, London said the acronym "stands for excellence."
"I knew that day I was never going to get the answer I was looking for," Mengucci added.
"Today, CACI is making forward-looking investments ahead of need for our customers," President and CEO John Mengucci says at the ribbon cutting of CACI's new HQ in Reston, Va. "These investments are already producing new high-value national security technologies." #CUAS #AI pic.twitter.com/ncclTleuAe

— CACI International Inc (@CACIIntl) May 27, 2021
CACI displays technological innovations at the grand opening of its new HQ in Reston, Va. They include the SkyTracker Technology Suite, an end-to-end portfolio of #CUAS capabilities. SkyTracker helps protect personnel, secure borders, and defend customer bases (1/2) pic.twitter.com/u5pDNiFnX3

— CACI International Inc (@CACIIntl) May 27, 2021