Northrop sees focus as its friend in a crowded space landscape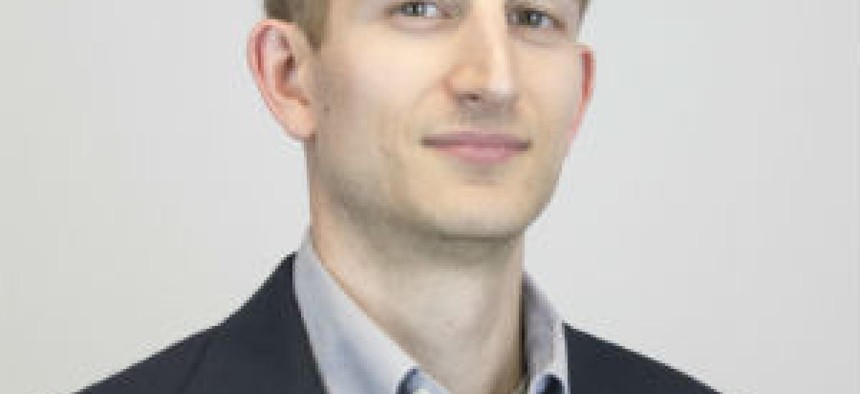 Albeit being put to the (pro)test, NASA's announcement that SpaceX will build the next-generation lunar lander in mid-April highlights how much more crowded the space market has become with new entrants and business models.
Northrop Grumman's posture against the broader backdrop beyond the moon lander will be to mostly stick to its knitting.
During Northrop's first quarter earnings call with investors Thursday, CEO Kathy Warden indicated that focus on national security is behind space systems currently being the defense company's fastest-growing segment of its four.
Space systems sales climbed 29 percent year-over-year in the quarter to $2.5 billion, following a 2020 that saw revenue jump 18 percent to $8.7 billion.
Northrop's acquisition of Orbital ATK in 2018 and a string of wins along the way, such as the Air Force's ground-based nuclear missile replacement, are big pieces of that trajectory.
The word "SpaceX" did not come up during the call Thursday, but the subtext of analyst questions was clear: what is Northrop's place in this ever-crowding space landscape?
Warden said partnerships are also a key cog in how Northrop runs its space portfolio that includes its franchise programs with the military and NASA, plus support of certain commercial space programs.
"We are working with companies that are new entrants into the defense space that provide unique caps in areas like communications or other areas of expertise that we feel can be applied to national security," Warden said.
"But our focus really as a company remains on our expertise in national security space, that's where the predominance of the growth in our portfolio is coming from today."
Many of said partnerships do not involve an equity investment in the same manner of other large defense companies.
Warden said in those instances, the collaboration can involve Northrop "providing our capability to and through them" or provide "their capability through us to our customers."
As she pointed out, Northrop is as much an integrator of what goes on and into the platform as it is the builder of the base.
"We see new entrants in the market as partners in areas like launch, communications, exploration; and the investments that they're making are often times complementary to ours, but we combine them on a solution-by-solution basis because that's the business that we're in," she added.
Warden's comments echo those of her Lockheed Martin counterpart Jim Taiclet earlier this month in the wake of NASA's lunar lander award to SpaceX. Lockheed and Northrop are partners on the Blue Origin-led National Team that sought to win the Artemis program to send Americans back to the moon by 2024.
Taiclet told investors in an April 20 earnings call that 80 percent of Lockheed's space revenue is in national security space and missile defense.
The other 20 percent is "where the action is on exploration," including the company's prime position on the Orion crew capsule program that will be the launch vehicle for going back to the moon.
Back to Northrop's approach on space: it is their point-of-view and that of its competitors to not automatically put their own technologies onto a platform, according to Warden. Neither is it for the customers who ultimately decide what to buy.
They want to and do often pick-and-choose the base platform and the augmenting technologies, she added.
"Even if it's not our platform and another company's desire to vertically integrate -- they will not choose, I don't believe -- to put their own kit on a platform if it's not the best technology to compete at the platform level," Warden said.
"We've seen that play out time and time again, where there was a fear that our mission systems would not be selected by other competitors because they would want to integrate their own capabilities.
"But at the end of the day, it's incumbent upon the platform primes, ourselves included, to make unbiased choices and look at what is the best capability to provide to our ultimate customer to meet the requirements."
Northrop sees this year's space segment posting around $10 billion in revenue, up from the prior guidance of "high $9 billion), and making up nearly one-fourth of total expected company sales of $35.3 billion-to-$35.7 billion.
That new overall revenue outlook is also a nudge up from the previously-communicated range of $35.1 billion-to-$35.5 billion.
First quarter net profit of $2.2 billion was up 153 percent from the same period last year on the sale of the IT services business to Peraton. Excluding the deal, earnings were 24-percent higher to $1.1 billion.