Inside the Octo-Sevatec integration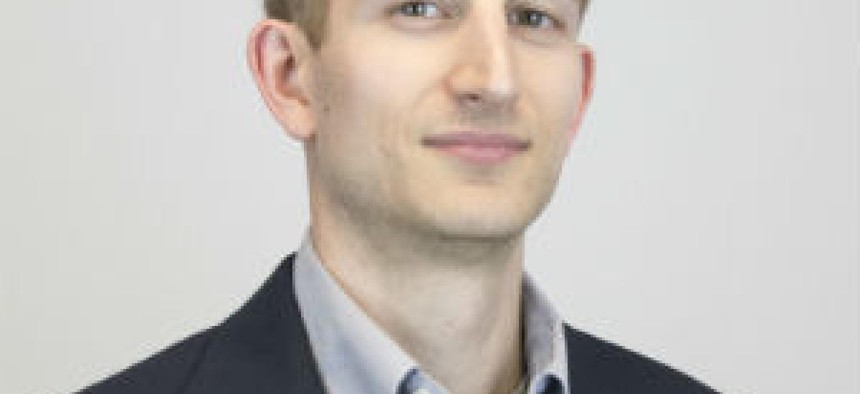 When Octo and Sevatec revealed their combination in December, both sides touted how they were approaching the deal from positions of strength that in some cases were aided by wins over one another.
Some of the usual to-do items for integration remain ahead of Octo, though adopting a single financial and accounting system is behind them. Harmonizing employee benefits is an going process.
Octo founder and CEO Mehul Sanghani told me Monday those moves are the "blocking and tackling elements of any core integration."
One other item checked off the to-do list is a rebranding and new logo for the combined entity, which keeps the name of Octo.
What they have also done on the integration front is bring together the business development functions into a single organization, which is a complex undertaking itself. Public announcements of wins attributable to that piece of the integration are also in the works, Sanghani said. Reston, Virginia-based Octo's national security and health domains on one side, with Sevatec's similar footings in national security and civilian clients such as the General Services Administration on another.
Sanghani cited GSA as a "combined flagship account" for Octo, while the U.S. Patent and Trademark Office is also an example with "significant legacy on a combined basis."
"From an integration perspective on the BD side, that makes things easier," Sanghani said. "If you look at the markets where we had core strengths and the markets where they had legacy success are areas where we haven't had much success."
Having that backdrop results in "allowing folks to not have overlapping swim lanes," he added.
Octo was searching for a chief growth officer before the merger, but with the deal, former Sevatec executive Tim May is now chief growth officer for the larger Octo.
Regarding May's role, Sanghani said he "not only brings a wealth of experience from larger modernization providers, but also brings perspective on how to bring these firms together."
Speaking of modernization in federal technology, that entire ecosystem is due to get a boost from the $1 billion set aside in the coronavirus stimulus package enacted in March to do exactly that: bring government IT systems into a setup more like the 21st century versus the 20th.
"This (new) administration recognizes that across the government, you're dealing with systems, and in particular mission systems, that have not seen investments in a long time," Sanghani said. "Not giving those systems adequate attention is something that would cost the government significant dollars."
That newfound attention on systems modernization across agencies is something Octo believes its combination with Sevatec put the now larger, but still middle-tier company in good position to pursue.
GSA for example is creating cloud-based shared services environments for other agencies to lean on with some of those modernization funds.
"When you look at a fund that's going to look at attaching dollars to modernization elements, you have your choice of providers," Sanghani said. "That's why we're very happy with the space we occupy.  Where we're moving is being able to have qualifications that support mission elements in all of these domains at a scale we believe is unrivaled."