General Dynamics eyes greater share of the cloud pie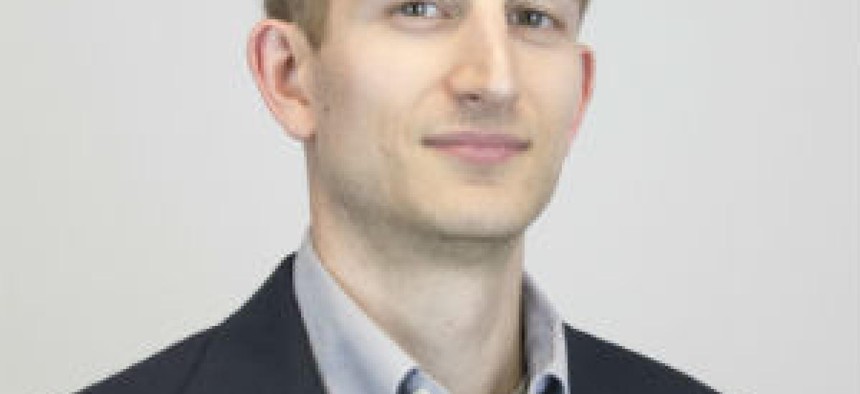 General Dynamics sounds like it wants to be at the nexus of federal agencies' migrations to cloud computing environments even as the company already is for one significant effort.
During General Dynamics' first quarter earnings call with investors Wednesday, CEO Phebe Novakovic said that shift to cloud infrastructures represents an "expansion of the market and "presents a significant opportunity" for the company in the years ahead.
Via its IT services business, General Dynamics is the lead integrator for the Defense Department's migration of its email and other back-office collaboration tools to Microsoft Office 365.
The Defense Enterprise Office Solutions contract is ramping up this year and covers use in both classified and unclassified environments.
"Not surprisingly, the U.S. DOD is moving as all major institutions are, moving increasingly to the cloud," Novakovic told analysts. "So our cloud offerings are an incrementally important of our offerings that we believe will drive increased adoption across our existing contracts, and adoption of the technology suite that we offer."
DEOS and other program ramp-ups during the first quarter spurred GDIT to 5-percent revenue growth over the prior year period. The GDIT business' financial results are now reported alongside the mission systems hardware unit's numbers under the "Technologies" segment starting this year.
For Technologies as a whole, GD reported organic revenue growth of 5.3 percent in the quarter to $3.2 billion with operating profit up 2.6 percent to $306 million.
More foundation for growth could become apparent for the GDIT business if the $30 billion in bids it is awaiting decisions on for awards get worked through by agencies, which have gone through uneven disruptions in procurement activity during the coronavirus pandemic.
"COVID obviously had some impact on those decision-making processes, but we expect as the government gets back to full operating cadence that we will begin to work through some of that backlog on order decisions," Novakovic told analysts.
COVID also obviously had an impact on the cadence of work given how remote, at home has been the norm for so many since March of last year.
Novakovic sounded like she expects some changes to be permanent, but it remains somewhat of a murky picture for future years.
"We hear a lot of anecdotal evidence that there may be systemic changes emanating from COVID that have to do with work at home and what that might mean for the commercial real estate footprint," Novakovic said. "We still believe it is too soon to declare any change structurally -- we do expect to see some -- the extent to which remains to be seen, but some (work) from home either in hybrid capacities or in some cases more completely. But I don't see that move as something that is dis-positive and determinative of real performance and execution."
Per tradition, General Dynamics never updates its financial forecast after the first quarter in any year. They held to it on Wednesday.
A second tradition for GD is to shy away from comments on the landscape for potential acquisitions. But the question on that was asked to understand the company's broader thinking on how it invests capital and where.
"We have been through a significant investment period across many of our large lines of business, and our focus here is on execution," Novakovic started her response.
Just look at the acquisition of CSRA three years ago as one major example, along with GD's investments in its shipyards.
"We always look for potential niche bolt-ons here and there, but we don't see anything on the horizon here of any significant opportunities that would entice us," she said.
GD's mission systems business -- - essentially the company's IT hardware organization -- is where much of those types of deals have happened recently.
See as examples under that category the purchases of unmanned sea vehicle maker Bluefin Robotics in 2016 and computing hardware firm Deep Learning Analytics in 2019.