PAE sees its second year of being public looking much like the first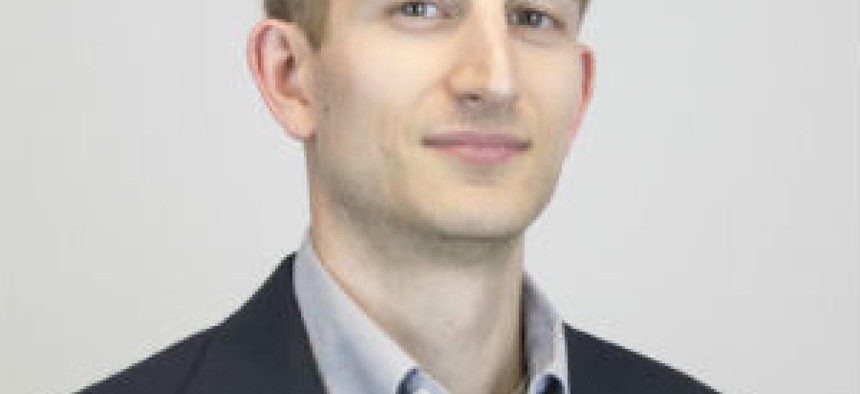 In February, PAE crossed the one-year mark of being a publicly-traded company through a transaction entered into and completed in a world where the coronavirus pandemic had not been declared such yet.
It may take some of you aback then -- myself included after re-reading that article from my chat with PAE's CEO right after the listing -- to be reminded that today/Thursday is the one-year mark of the pandemic being declared . From memory, I did not ask a single question about COVID-19.
Even still, certain areas of the government market still have some effects that need to be worked through even as vaccines get rolled out.
During PAE's fourth quarter earnings call Thursday, CEO John Heller told investors those effects are likely to continue impacting the workplaces themselves and ability of people to travel over the first half of this year.
That includes some award activity that PAE "saw lower volume from an expectation standpoint" last year, Heller said, adding some of those delayed procurements will have "carry over into 2021."
"Any contract that involves travel inside the U.S., and outside the U.S. in particular, the government slowed those acquisitions down," Heller told analysts. "The government recognized that and held back on certain awards that we expected in 2020."
"We're expecting that as the vaccines get mostly distributed, we're hearing about military bases opening back up and government offices returning to normal, I think we'll probably get back to a normal pace of activity by the second half of the year," Heller added, even in acknowledging the pandemic's uncertain nature.
Contractor access to many government customer sites remains limited amid moves by agencies to put in place restrictions on the numbers of people on-site, particularly with respect to classified facilities or other locations and programs where remote work is not possible.
For PAE, that has resulted in disruptions to logistics operations that coincide with those site access limitations.
Revenue in the fourth quarter rose 13 percent from the prior year period to $787.8 million even after factoring in a $62.1 million impact from COVID-19. That increase includes $39.2 million increase in sales from the two most recent acquisitions and $113.6 million from changes in contract activity, non-labor revenue and new business including support for COVID relief efforts.
Sales for all of last year fell 1.8 percent to $2.7 billion, a decline PAE said was primarily a result of a $187.4 million hit from the pandemic. The bottom line showed improvement of around 8 percent to $180.2 million in adjusted EBITDA (earnings before interest, taxes, depreciation and amortization). That translates to an adjusted EBITDA margin of 6.6 percent, up from last year's 6 percent.
Falls Church, Virginia-based PAE's guidance for this year sees revenue between $3.05 billion and $3.15 million and adjusted EBITDA of $205 million-to-$215 million.
Also on the agenda for PAE in 2021 is integrating the two acquisitions of Centra Technology and Metis that both closed late last year in quick succession, then pursuing what Heller termed "white space" opportunities PAE sees on the horizon thanks to those deals.
Heller indicated most of those bids will likely focus on task orders through the multiple-award contract vehicles PAE added through the deals. With those vehicles, Heller said PAE "can have a much faster turnaround" in the procurement cycle and see "task orders that could come out of their contracts in the hundreds of millions."
Single-award opportunities in that white space area are more likely to start cropping up in the 2022-2023 timeframe, Heller said.
One of the government market's serial acquirers, PAE has used its deals including the most recent two as the means to further place the company in higher-margin segments such as business process outsourcing and training support.
PAE sees those areas as directly tied to its longstanding heritage in logistics and infrastructure management.
Heller told analysts that half of PAE's revenue last year came from its five strategic growth areas identified in an accompanying investor presentation: infrastructure and engineering, mission readiness, business solutions, test and training solutions, and intelligence and technology services.
The next few years should see that share "growing organically to close to 60 percent," Heller said.
In the meantime, PAE is waiting on the outcome of its protest over the Customs and Border Protection's award of a $1.3 billion aviation maintenance contract in January to DynCorp International (now part of Amentum).
That represents CBP's third attempt at an award of that contract after try number one in June 2019 and a second in May 2020, alternating between DynCorp and PAE in each.
A Government Accountability Office decision on PAE's latest protest is due by June 9.