Maximus makes $430M deal for Attain's federal arm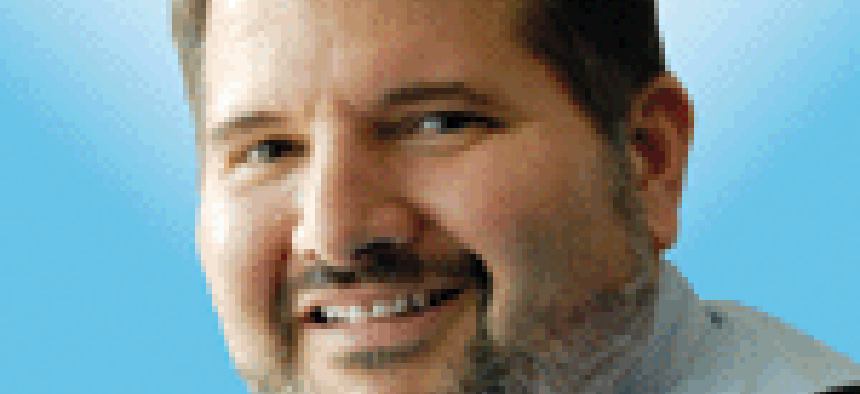 Maximus has added Attain's federal business to its portfolio in a $430 million deal that brings more capabilities around artificial intelligence and machine learning.
Attain keeps its non-federal business and will use the proceeds to make investments including acquisitions to accelerate the growth of that business.
Maximus officials said the acquisition was a "natural fit and logical next step" for the company because it builds on two pillars -- accelerating digital transformation and further expansion of its federal presence.
"There competencies are right in two sweet spots of where the government is going -- AI and machine learning," said Tom Romeo, president of Maximus' federal business. "These are key areas where we'll see a big expansion, so Attain give our competencies a jump start."
Attain's federal business will fall under Romeo's federal group, but will operate as its own business unit under now-former Attain Chief Operating Officer Manish Agarwal. The rest of the Attain federal management team also has moved over to Maximus.
Romeo said Attain Federal also brings to Maximus new customers such as the Defense Information Systems Agency, Energy Department and Securities and Exchange Commission. Maximus should add about $120 million and $140 million in revenue for its current fiscal year through the deal.
"Customers will see a company with a tremendous track record," Romeo said. "Both of us are CMMI Level 5."
Attain will bring some new contracts with it, including the $2.5 billion SEC ONE IT services contract. Attain is one of three large businesses on the vehicle. Other new vehicles include the Army ITES contract and Centers for Medicare and Medicaid Services' Strategic Partners Acquisition Readiness vehicle.
But Maximus also will bring more large business contracts to Attain Federal.
"That was one of their challenges; they just didn't have the contract vehicles," Romeo said.
Now, they'll have access to Alliant 2 and NIH CIO-SP 3m as well as agency-specific vehicles with the Homeland Security Department and Centers for Disease Control and Prevention.
Attain was represented by the investment bank Baird, who said transaction illustrates two priorities in the government market -- increased adoption of digital capabilities by agencies, and how companies with scale and differentiated capabilities can command strong interest from buyers.
The addition of Attain Federal bolsters Maximus's automation and digital expertise that the company says will help it design, develop and deliver improved solutions to its customers. Maximus' digital transformation strategy wants to offer new models for citizen engagement and to help government customers modernize their programs.
Attain Federal also adds to Maximus' applications and development capabilities, cybersecurity, advanced analytics, and machine learning skills, the company said in an announcement.
Having complimentary customer bases will create opportunities for Maximus to grow its federal business, according to Romeo.
"There really is very little overlap between us," Romeo said.
But he says this will make it easier for Maximus to pull through its capabilities to Attain's customers and vice versa.
"They have a very strong business and a good outlook," he said. "We do too, so we don't have to go after the white space between us to make this work."
He sees a lot of opportunities to bring new capabilities to the market by combining Attain's AI and machine learning capabilities with Maximus' robotic process automation and FedRAMP work.
Attain also brings a deep understanding of their customers.
"We value that too," Romeo said.