KBR moving ahead with Centauri now fully in the fold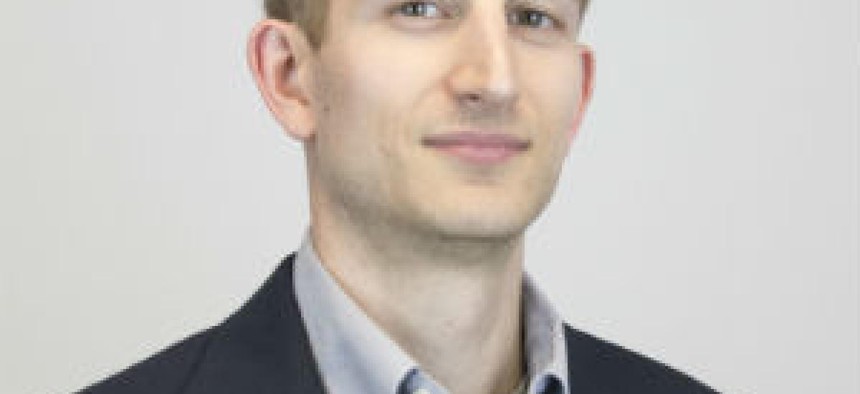 KBR's self-described "largest to date (and) arguably the most transformational acquisition" is now fully integrated into the fold after Centauri became part of the buyer's defense and intelligence business unit.
The official ribbon-cutting ceremony to mark the occasion took place at Centauri's former headquarters in Chantilly, Virginia during the first week of March, which represents five months since the deal completed.
As part of the transaction, Centauri's former CEO Dave Dzaran joined the KBR leadership team as senior vice president of the defense unit's national security technologies group.
"There was this tremendous desire to be able to contribute more in terms of products, services and capabilities," Dzaran told me in a roundtable discussion at the Chantilly site.
Finding a partner to help in that was one aspect of Centauri becoming a part of KBR, so too was how Dzaran and other management teams explained why that was the right step.
"The number of opportunities and what it means from a career progression standpoint, as well as just being a part of something bigger that is in line with the aspirations and ideals of our employees," added Dzaran.
From KBR's point of view, they see the addition of Centauri as further pushing ahead from what was already a strong footing from last year. Byron Bright, president of KBR's government segment, cited the 1.2 book-to-bill ratio (backlog growth versus bookings for sales) over 2020 as part of that foundation for 2021 in addition to what Centauri gives them.
"The fastest growing areas of our business were our science and space unit, and our defense and intelligence unit," Bright said. "Our focus on military space, cyber and data analytics, digital engineering and applying a lot of these tools, we see all of those things as remaining strong with our customers.... Even with the administration change, those tenets are holding true."
One revenue synergy from bringing Centauri into the fold is already on the board. Earlier this year, KBR secured its role on a $539 million Air Force task order for engineering services to help further develop new space technologies and other capabilities.
KBR had performed related tasks since January 2018 for the program called TENCAP, short for Tactical Exploitation of National Capabilities.
But TENCAP is an example of a win that is "very synergistic with the customer set from legacy Centauri," according to Pete Green, senior vice president of defense and intelligence solutions.
Revenue from U.S. government contracts totaled $3.08 billion last year to make up for nearly 53 percent of KBR's overall $5.77 billion in sales, according to its annual report for 2020. By comparison, U.S. federal revenue was $663 million and 13 percent of total sales in 2015 during KBR's last full year before the government-focused acquisitions began.
One linchpin of KBR's government market strategy regarding acquisitions and the organic growth to follow on from that is space, including both military and civilian along with commercial.
Space Force was a concept not yet in reality two years ago when I spoke with Bright. The military's sixth branch became a reality in December 2019, while civil and commercial space remain hot areas of interest for investors and government agencies alike.
"We're seeing this convergence of space needs across defense, civilian, commercial space. They're all leveraging capabilities whether that's commercial space launch supporting the defense and intell side, they are learning from one another on new architectures whether that's smaller satellites or low-earth orbit," Bright said.
Dzaran said he sees the Space Force construct giving further stability when it comes to their funding, along with the roles and responsibilities of agencies when it comes to space.
Our space itself is getting more crowded. More satellite launches took place last year than any other with just shy of 1,100 delivered last year, according to Space News.
"We're going to see more and more real estate up there, people trying to get up on the hill, they want to get up the hill for communications for sure," added Green.
Like all things during the coronavirus pandemic, remote connectivity tools have been heavily relied upon during the integration process and a majority of KBR's employees are working at home if able for the pandemic's duration. But most of the defense and intelligence unit's employees do go on-site given the nature of their work.
KBR is also like other companies in examining what its future real estate footprint will look like after the pandemic, but is also thinking bigger picture beyond just square footage for when larger numbers can safely meet again.
"What's the purpose of the office: it's no longer come in a cube from nine to five," Bright said. "When you come to the office, you're coming to collaborate, you're coming to innovate, you're coming to share those ideas....It's more about redefining what you do and the purpose of the office."