Guess how March starts? More M&A.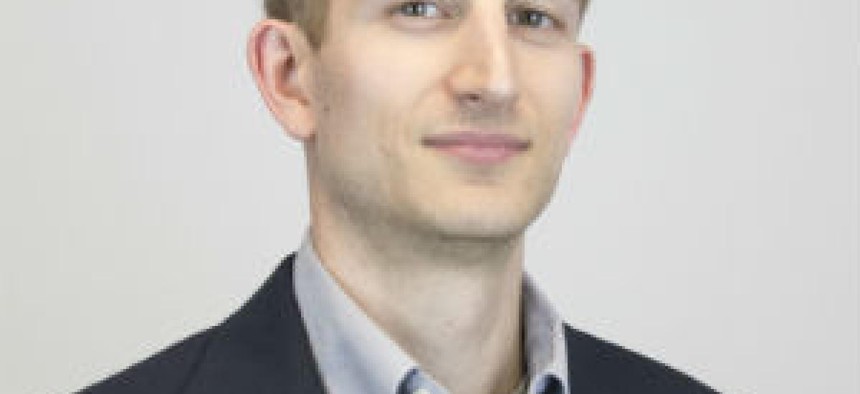 The start of a new month once again brings to the market a familiar theme: Multiple announced and/or completed merger-and-acquisition transactions revealed on day one.
Just like in January, and then also in February. Maximus is also on today's agenda, but you have to go here to see the boss' coverage of that.
Here is an overview of the other deals that kicked off March that begin with a seller we have had close eyes on.
L3Harris Technologies (seller)
What is being sold -- The military training business will go to CAE, while the combat propulsion unit will go to German company Renk AG.
What is being fetched -- A total of $1.45 billion combined, with the military training divestiture at a $1.05 billion price tag and combat propulsion systems for $400 million.
Some other financials -- Military training has annual sales of $500 million, while combat propulsion systems including military engines posts around $230 million in annual revenue.
When the sales should close -- Second half of this year.
Part of the backstory -- L3Harris has sought to divest between 8 and 10 percent of revenue since the merger to create the company completed in June 2019. The airport security business' sale to Leidos was the biggest one.
ComSovereign
What was acquired -- Sky Sapience
What is being paid -- A total $12.7 million, including $2.7 million in cash and 2.55 million shares of stock.
Who the target is -- An Israel-based maker of small unmanned helicopters for commercial and government entities such as the Defense and Homeland Security Departments.
What the buyer gets -- Increased production capacity and new technologies including a fiber optic tether to support high-capacity communications across commercial 4G and 5G wireless networks.
Part of the backstory -- This is ComSovereign's first major deal since the 5G technology company's shares began trading on the NASDAQ stock market in February. ComSovereign opened for business in early 2020.
TransDigm Group (seller)
What is being sold -- A pair of visual simulation systems businesses picked up two years ago through TransDigm's acquisition of Esterline Technologies.
Who the buyer is -- Private equity firm OpenGate Capital for about $200 million.
What the businesses do -- ScioTeq and TREALITY develop and manufacture advanced visualization solutions primarily for the global defense, air traffic control and security end markets.
How big they are -- They posted sales of $135 million in their most recent fiscal year and have about 450 employees, mainly in Belgium and the U.S.
When the sales should close -- Second quarter of this calendar year.
NavSight Holdings
Who they are -- A special purpose acquisition or "blank check" company led by Bob Coleman, the founder and former CEO of Six3 Systems, to acquire and take public a space-focused business.
What was found -- Spire Global, a Reston, Virginia-headquartered provider of data and analytics generated from its nanosatellites in space.
More on the target is -- Provides that information to customers in industries such as government, weather, aviation and maritime while letting them operate their own payloads.
More on its leadership -- Founded in 2012 and led as CEO by Peter Platzer, who interned at NASA after a stint at Boston Consulting Group.
When the deal should close -- Summer of this year.
Vector Acquisition
Who they are -- Another blank check company that was on the hunt for a space launch business to acquire and take public.
What was found -- Rocket Lab, a developer of launch vehicles and small satellites founded in 2006 in New Zealand and established headquarters in 2013 in California.
More on who the target is -- Currently developing a medium-lift launch vehicle to extend the success it has had with its Electron small vehicle.
Who the customers include -- NASA, the National Reconnaissance Office and Defense Advanced Research Projects Agency.
When the deal should close -- Second quarter of this year, after which Rocket Lab will trade on the NASDAQ stock market.
The space SPACstory
Spire and Rocket Lab join the rush of space companies that have announced plans to merge with SPACs in recent times given significant investor interest in that market.
Herndon, Virginia-based BlackSky is the most recent example after they announced in mid-February their plans to merge with Osprey Technology Acquisition Corp.
The fall of last year saw space transportation company Momentus and satellite communications company AST SpaceMobile reveal their own plans to go public via SPACs.