Palantir details new phase of federal strategy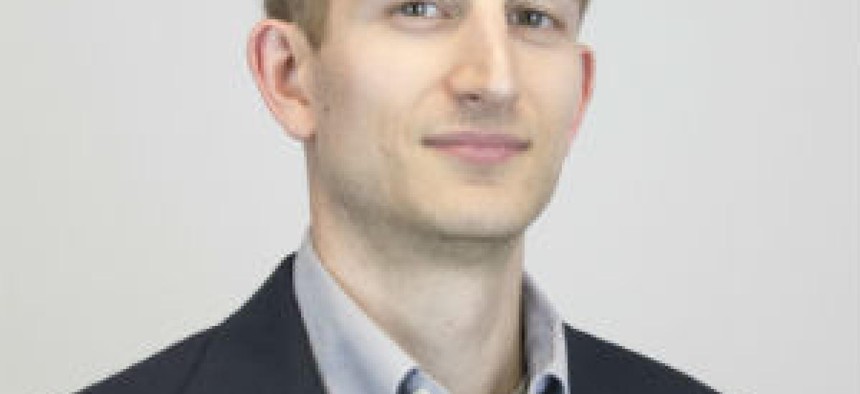 One reason behind why Palantir has been able to make inroads into the federal government market is that its software product and alternative business model are essentially the same.
Significant reason number two: Palantir took its fight against the federal procurement system to the legal arena and won. That paved the way for Palantir to take its commercial offering into the U.S. military market, long-coveted as a growth area, and go head-to-head against larger and longer-tenured defense companies.
But during Palantir's fourth quarter earnings call with investors Tuesday, company executives said they are now pursuing partnerships with some of the biggest military hardware platform makers.
"The focus of these partnerships is to explore putting Palantir's unique (artificial intelligence) capabilities that have already been proven in the field and retrofitting them onto existing programs of record and taking them in from inception into future programs," Palantir Chief Operating Officer Shyam Sankar told analysts.
The vision as Sankar laid it out is this: "Something that looks like Palantir inside of every missile, inside of every drone, Palantir on the edge inside of every sensor in every shooter."
With this caveat: "These partnerships, they're specifically focused on partnering with the divisions that build hardware platforms."
Palantir's filings to trade its stock on the public markets did not name any specific competitors but described them as generally including "enterprise software companies, government contractors, and system integrators."
Systems integrators certainly still qualify as those Palantir is looking to take market share from. But Palantir is also casting its eye beyond what Sankar described to analysts as the "roughly $60 billion of government IT spend."
Palantir described its total addressable market as $26 billion in the initial public filings for investors to read through and take into account before buying the company's stock.
"We're now entering into the roughly quarter-trillion dollars of (Defense Department) weapons system spend," Sankar added.
Government revenue for Palantir climbed 77 percent last year to $610 million, which represents nearly 56 percent of the total $1.93 billion in sales for 2020.
Sankar said sales in the U.S. government business climbed 91 percent year-over-year.
Palantir is targeting revenue greater than $4 billion in 2025.