Lost contract leads Leidos to make its latest acquisition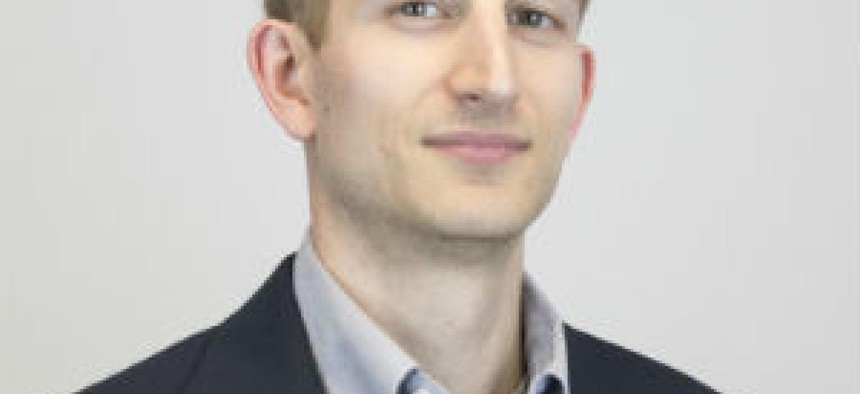 A loss last year has led Leidos to make its latest acquisition, a $380 million proposed deal to acquire Gibbs & Cox, a naval architecture and vessel design company.
No figures on the transaction's financial implications were given. The addition of Gibbs & Cox will bring to Leidos around 525 employees including draftsmen, designers, naval architects, engineers and program managers.
Speaking on a conference call with investors, Leidos CEO Roger Krone highlighted the company's pursuit of a Navy unmanned vessel program last year as a learning experience that helped eventually direct their attention to Gibbs & Cox.
L3Harris Technologies booked the Medium Unmanned Surface Vehicle prototyping contract over four other competitors including Leidos.
But that unsuccessful foray by Leidos into a different kind of shipbuilding still was helpful, according to Krone.
"As good as we were about the mission equipment on the autonomy, I think there were things that we learned in naval architecture and ship design," Krone told analysts. "We're very excited about how Gibbs & Cox brings their capability around the design of the ship and the ship systems and we bring the mission equipment, and we're really excited about how that will fuel growth for our maritime business going forward."
Gibbs & Cox was founded in 1922 and is headquartered in Arlington, Virginia. Ship classes designed by that company include destroyers, frigates, icebreakers and one class of the Navy's Littoral Combat Ship.
Investment bank Houlihan Lokey advised Gibbs & Cox on the transaction.
This is Leidos' fourth announcement of an acquisition over the past 12 months, including the combined $2.65 billion pair of deals for Dynetics and the former L3Harris security detection and automation business.
Most recently in January, Leidos completed the purchase of cloud and managed IT services provider 1901 Group to gain even more of a footprint in digital modernization and transformation with a greater bent toward remote delivery.
Digital transformation is one area Leidos has long said it wants to be at the nexus of for federal agencies.
"The Biden administration has set aside some dollars for IT," Krone said in referring to the president's $1.9 trillion coronavirus relief proposal. "So we continue to see IT modernization is a great place to be."
Fourth quarter revenue climbed 10.1 percent from the prior year period to $3.2 billion on added sales from Dynetics and the security detection business, but 3.1-percent lower on an organic basis due to continued impacts from the coronavirus pandemic and delays in both procurements and new program starts.
Sales for all of 2020 were 10.8 percent higher overall and 0.8 percent organically to $12.3 billion, which was the lower end of Leidos' revenue guidance range for the year. Leidos' bottom line nudged up 0.3 percent to a 10.8 percent adjusted EBITDA margin (earnings before interest, taxes, depreciation and amortization.
For 2021, Leidos sees a year of $13.7 billion-to-$14.1 billion in revenue excluding Gibbs & Cox's contribution and a 10.3-to-10.5 percent adjusted EBITDA margin.
That sales outlook suggests 11-to-14 percent growth this year, but was below the analyst expectation of a $13.96 billion midpoint and is likely driving Leidos' stock lower by around 10 percent in mid-afternoon trade.
COVID-19 continues to be one factor Leidos is taking into account and one Krone acknowledged is "very difficult to predict."
Leidos like other contractors has reported slowdowns of activity in certain defense and intelligence agencies, the latter of which are largely not having full on-site occupancy.
"In our intelligence business, the customers there are largely, you know, not a 100 percent, but they're getting pretty close to it," said Chief Financial Officer Jim Reagan.
But Leidos can point to a record $31.9 billion backlog with $6.6 billion of it funded and a 1.4 book-to-bill ratio for all of last year to measure awards booked versus billings to customers for revenue.
They can also finally start to transition into and ramp up on the Navy NGEN network services program after a federal judge late last year upheld that award to Leidos.
Then there is the matter of watching for future White House budget proposals and what comes out of those, particularly in defense.
"Given the great power competition, and leading national security issues, we do not anticipate major cuts, but rather flattish to slightly declining budget numbers with focus on modernization and reprioritization," Krone said.
"With projected increased focus on healthcare demands, and civil infrastructure, particularly transportation, we believe that our diverse portfolio of differentiated solutions is well-aligned with the administration's and our customers' highest priorities."