How ManTech is facing the talent challenge with internal muscle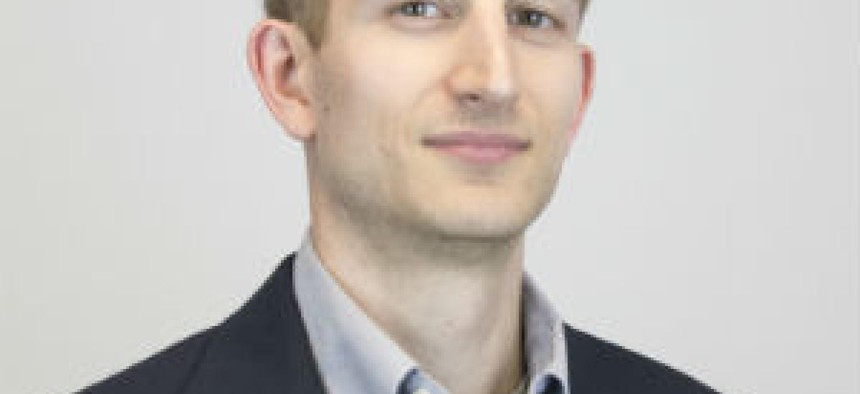 ManTech's runway for continued growth is there in front of it this year after a 2020 that saw the company register a year of increases on both the top line and backlog.
But while not unique to ManTech, the challenge of talent is apparently bigger for them and the government technology industry than whatever the next federal budget will look like.
During ManTech's fourth quarter earnings call Wednesday, company executives gave a glimpse at what they are doing about it internally beyond just external recruiting efforts.
"We have internal degree programs and price points for targeting upskilling as well as certification processes that we paid for because we want to get the internal resources we have," CEO Kevin Phillips told investors. "Those veterans who come into the company are scaled toward what we think the growth of the future is both for them professionally and for us, and bring that talent in."
One example of that is tuition-free access that ManTech started giving employees earlier this year to pursue an advanced analytics degree offered by the University of Maryland's Global Campus.
Successful participants in that fully online program receive a master's degree in data analytics, certificate in foundation in business analytics and other technology credentials.
ManTech does believe its human capital efforts are paying off. Chief Operating Officer Matt Tait acknowledged the competitive environment for cleared technical talent.
But Tait added to analysts ManTech is "still able to hire the folks that we're looking for to go do the mission set work that we want to do."
"We really want to sharpen our competitive edge in terms of the type of talent we're bringing in, but also the additional training and certifications that we're giving them," Tait added.
ManTech reported 13-percent revenue growth last year to $2.5 billion and 11 percent of that was organic, while this year's sales forecast is between $2.65 billion and $2.75 billion to imply 7-percent growth.
Backlog stood at $10.2 billion at the year's end with $1.2 billion of it funded and the book-to-bill ratio over 12 months was 1.5 times.
The Herndon, Virginia-based company ended 2020 with around 9,400 employees.
There is no fixed number though on how headcount numbers translate to growth in the business. As Tait pointed out, ManTech like many other companies is "moving to more of a solutions-based organization" with technology as the lever in work for federal agencies.
One human capital challenge also not unique to ManTech is how the coronavirus pandemic has affected the clearance and onboarding process.
For those needing highest-level clearances, Phillips said they expect "the largest delay in getting new talent in and also new awards because of the people physically have to be on-site to do the work."
The COVID-19 situation also continues to slow down some procurement activity in certain defense and intelligence agencies, a trend Tait called "no surprise for us."
One piece of ManTech's strategy that is not slowing down is its pipeline of potential acquisitions after a fourth quarter last year that saw two closed deals focused on cyber. ManTech remains on the lookout for deals to bring in new technology capabilities and customer sets.
"M&A has been in our DNA and we continue to look at high properties and I'd be very surprised if we weren't able to find something that made sense for us this year," Chief Financial Officer Judy Bjornaas said. "But as you're well aware it is a very competitive market and valuations are high."
Where could some of those deals happen? These tech areas ManTech believes it is aligned with in terms of where the federal budget is.
"Intelligent system engineering, cyber, analytics, automation and AI (artificial intelligence), as well as mission and enterprise IT and data at the edge," Tait said. "We look to make sure that those things are prioritized within the budget."