Veritas inks $7.1B deal for Perspecta. But wait, there's more.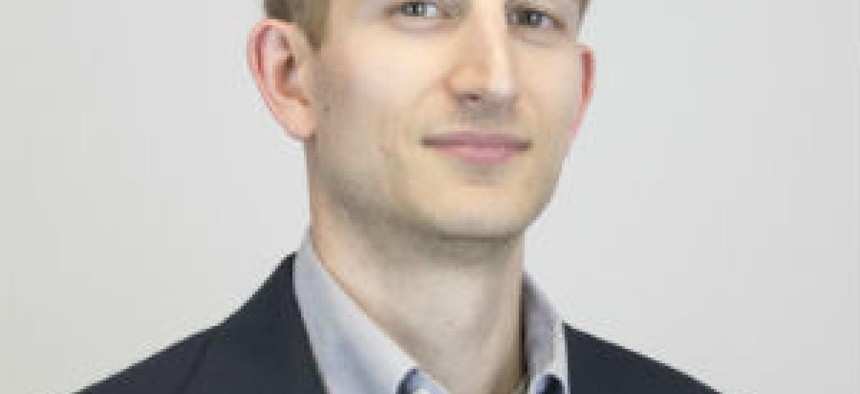 The government IT and services market apparently wanted to get 2021 started with a true megadeal that involves one of the largest publicly-traded companies and a notable investor in that business.
Perspecta said Wednesday it has agreed to be acquired by private equity firm Veritas Capital for $7.1 billion in cash, or $29.35 per share. Veritas Capital already held 14.5 percent of Perspecta's stock and earlier this month revealed that both parties had started some discussions about a potential transaction.
The deal is anticipated to close in the first half of this year. Perspecta's board of directors has approved the deal, which shareholders will get to vote on as well. But the story does not end there.
Perspecta will then combine with another government technology company owned by Veritas in Peraton, which is already slated to link up with Northrop Grumman IT services business on that same timeline. Veritas is acquiring the Northrop IT business for $3.4 billion.
A combined Perspecta-Peraton-Northrop IT entity would have between $7.5 billion and $8 billion in annual revenue. That range comes from financial reports out of Perspecta and Northrop, plus figures from credit ratings agency Moody's Investors Service on Peraton.
Stu Shea, Peraton CEO, will continue as the CEO of the new company, a Peraton spokesman said.
For context: Peraton today is at around $1 billion and was already slated to triple in size in the combination with the Northrop IT shop. Which means that Peraton will swell by 7 or 8 times its current size with Peraton and the Northrop IT shop in tow.
That also means Veritas' government market holdings will swell. Investment bankers told me earlier this month upon Veritas' first disclosure of its talks with Perspecta that the private equity firm would own businesses that collectively generate more than $10 billion in annual sales when factoring in Perspecta, Peraton, Northrop IT, and two other portfolio companies in Guidehouse and Alion Science and Technology.
Veritas' own fingerprints in Perspecta predate that company's launch in 2018. Perspecta formed through a merger of DXC Technology's U.S. public sector business and two of Veritas' then-portfolio companies in Vencore and KeyPoint Government Solutions.
Perspecta has strung together some large wins during what will be its three-year-run on the public markets, but went through a rough patch last year when it lost the recompete of its largest contract, the Navy NGEN vehicle that represented between one-fourth and one-fifth of annual revenue.
The company generated $4.5 billion in revenue during its last fiscal year ended in March 2020 and expected to post $4.41 billion-to-$4.56 billion in sales for its FY 2021. Leidos is slated to take over the $7.7 billion Navy NGEN network services program later this year.
News of Perspecta's pending sale comes nearly three months after CEO Mac Curtis told investors in an earnings call that the company believed its stock price was undervalued and management was looking at ways "to ensure that the stock price reflects the true value of our business and outlook."
Curtis later downplayed an analyst question about this Bloomberg report that said Perspecta had begun a review of strategic options. In the release to announce Veritas' pending purchase, Curtis said Perspecta "considered all opportunities available" and that "the Perspecta board of directors is confident this transaction offers the most compelling value creation for shareholders."
"Together with Peraton and with the flexibility Perspecta will have as a private company supported by Veritas, Perspecta will be well positioned to build on our momentum and continue executing on customer commitments as Perspecta delivers cyber, digital-transformation and mission-focused solutions," Curtis added.
"Perspecta brings highly skilled talent and differentiated technology expertise across a broad range of customers in the government markets which will complement our offerings and enhance our ability to drive innovation," Peraton Chairman and CEO Stu Shea said.
Peraton launched under its current identity in 2017 when Veritas acquired that business for $690 million from Harris Corp., where it was the government IT unit.
At $29.35 per share, Perspecta is selling itself at a 49.7-percent premium on its closing share price of $19.60 on Nov. 6. Bloomberg published its report on the strategic review Nov. 9 in the final hour of trading that day.
The per share price is also an 11.8-percent premium on Perspecta's closing share price of $26.26 from Jan. 26.
Schulte Roth & Zabel is serving as legal adviser to Veritas and Peraton. Covington is assisting Veritas on government contracts and other regulatory matters.
Goldman Sachs and Stone Key Partners are serving as financial co-advisers to Perspecta with law firm Paul Weiss the legal adviser.