One week, three deals done as year-end flurry continues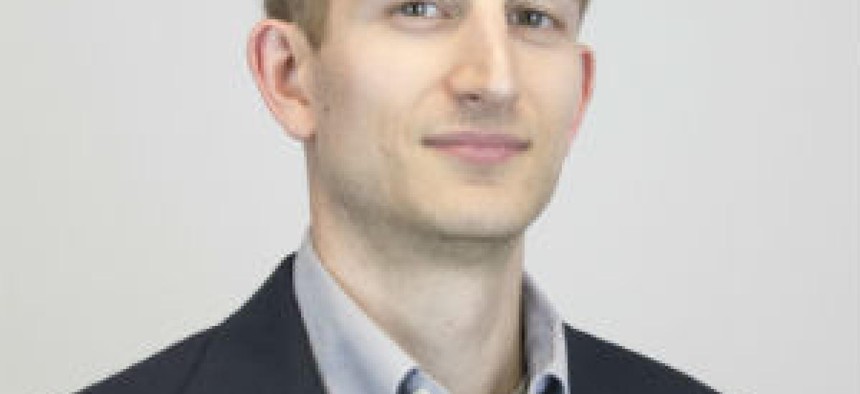 Two private equity-backed companies in the government market's middle tier have made acquisitions in the same week that one small business struck a deal of its own.
This week apparently is another one then -- just like right before Thanksgiving -- that shows transactions are indeed being closed in quick succession before 2020 is behind everyone and 2021 comes into focus.
By Light, backed by private equity firm Sagewind Capital, announced Friday it purchased Raydon to add more military training technologies and related services
Raydon touts its solutions in engineering, custom manufacturing and supply chain management as supporting the Defense Department's virtual training and simulation programs. The company was founded in 1988 and is headquartered in the Daytona Beach, Florida region.
Sagewind first acquired McLean, Virginia-based By Light in 2017 and that company has been the platform for making five more acquisitions since, including this most recent one for Raydon, with the goal to create a more formidable mid-tier player.
Private equity deal number two for this roundup is a first for NuWave Solutions, which itself was acquired over the summer by one of the market's most active PE investors in AE Industrial Partners.
McLean-based NuWave has now used that backing for a deal announced Thursday to purchase BigBear, a provider of cloud-based big data and geospatial analytics services to national security agencies and some commercial customers.
BigBear was founded in 2008, is headquartered in San Diego and opened an office in Reston 10 years later to further support its growth. The company also has an office in Charlottesville.
Acquisition number three for this roundup comes from Swish Data Corp., which said Monday it has purchased Titania Solutions Group as part of an ongoing five-year growth and expansion strategy.
Swish is a service-disabled, veteran-owned and HUBZone-certified small business that provides technology and engineering services to federal agencies.
Titania adds to the buyer more than 100 employees who focus on DevSecOps services, intelligence training and operations, and drone and counter-drone activities for public sector customers.
This deal comes one year after Swish acquired MAD Security and in a 2020 that saw organic growth, according to the announcement.
Truist Securities was the financial adviser to Raydon, while Baird acted in the same capacity for BigBear and KippsDeSanto & Co. worked with Swish Data.
Akerman LLP served as legal advisor and Ernst & Young LLP was financial adviser to NuWave, while King & Spalding LLP and Foundry General Counsel were legal advisers to BigBear.
No terms were disclosed for any of these three deals.