ICF eyes the future of work as Wasson adds this chairman's role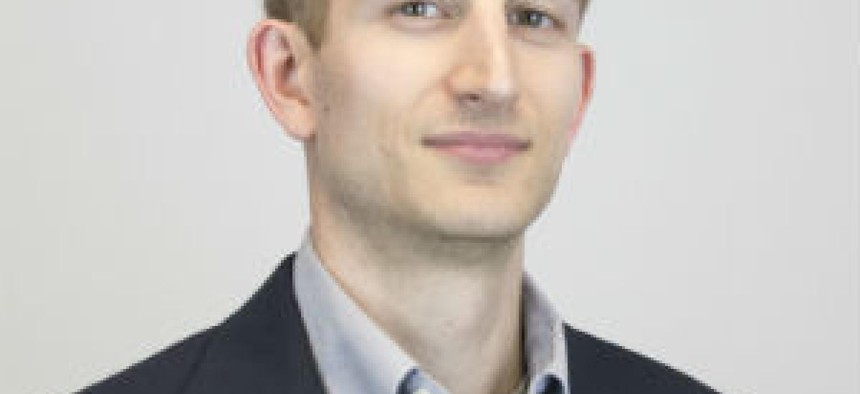 ICF CEO John Wasson is about to add the board chairman title to his duties and employee engagement and development during the pandemic will remain a top priority. Here is how ICF is thinking about what the future work cadence could be post-pandemic.
Just like with ICF's transition in the CEO ranks last year, the handoff of the board chairman role from Sudhakar Kesavan to John Wasson has some significance given the former's place in company history.
But ICF can also stand for "It Changes Frequently" as Kesavan told us then. So this latest handoff that sees Kesavan retire from the company is also seen internally in that light as a natural transition.
"As chairman, you're focused on ensuring the board is engaged on the strategic and governance issues for the company, where the opportunities and risks are," Wasson told me. "Obviously as CEO, your job is to manage the company, drive growth and focus on the operations. They are different roles and require different focuses, so I think that's how I'll approach both those positions."
With the CEO hat on, one of Wasson's main priorities is like that of other business leaders: employee engagement and development during the coronavirus pandemic that has resulted in a physically dispersed workforce.
Between 96 and 97 percent of ICF's employees are working remotely, Wasson said. One feature of that setup has been brainstorming sessions with clients through tools such as Microsoft Teams and MURAL, a visual collaboration software with a digital version of a whiteboard to replicate the in-person environment as best can be.
"(It) requires significant engagement, significant communication, and a disciplined workforce that while working remotely and made this shift very quickly, continues to stay focused and provide the services our clients need," Wasson said.
"The pandemic has certainly been a catalyst across our client set on how to use technology around IT modernization, digital and agile approaches, that's certainly been a theme."
A seemingly unanimous verdict both in the government market and business world at-large is that the future work structure and cadence will be a hybrid of remote and in-person at an office.
By the same token, one item of concern though is how the lower numbers of in-person interactions impacts employees and a company's culture.
ICF's culture is not of high concern for Wasson. But he also said the company's leadership team has "certainly thought about" the right balance of virtual and in-person for a post-pandemic world.
"There are some sets of activities that you do need some face-to-face interaction, which is staying connected to the culture, doing the brainstorming," Wasson said. "Those face-to-face interactions where you can see people, and have more empathetic interaction is important."
Another way to think about it is how much time it may take to draw on built-up capital from longstanding relationships among employees and with clients when those relationships are being maintained from a physical distance.
"You'll need to refresh and replenish that capital that's been drawn down during this pandemic, so I think it will be important to come back and find that right balance," Wasson said.