Behind Lockheed's drive to buy Aerojet Rocketdyne for $4.4B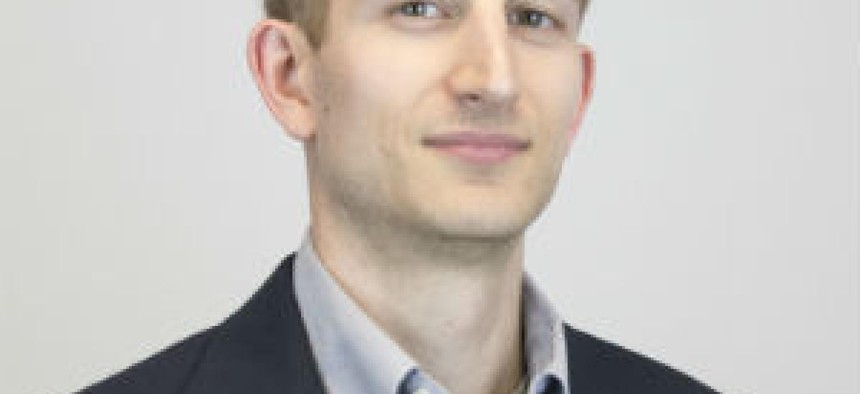 Acquisitions have been on the mind of Lockheed Martin CEO Jim Taiclet, and by extension the board of directors, since he started his tenure at the world's largest defense company in June.
He and they did not wait long to go for the defense market's next "Big One" with Sunday night's announcement that Lockheed has agreed to acquire publicly-traded Aerojet Rocketdyne for $4.4 billion, or $56 per share.
Mirroring that of Northrop Grumman-Orbital ATK in 2017, Lockheed's deal for the rocket propulsion maker Aerojet Rocketdyne gives the buyer an even greater footprint in space and missiles. Both areas that play into each other, and with hypersonics, are key technology priorities for the Defense Department.
But assumptions of a defense budget environment without tangible spending growth are also on Lockheed's mind, even as the military still has the same technology development agenda.
"There's going to have to be more capability delivered, especially in areas like hypersonics and space, integrated air and missile defense, as the threat posture that our military and our Department of Defense is facing evolves," Taiclet said in a Monday morning conference call with investors.
"Most likely, flattened budgets, lower growth certainly than we may have experienced in the last eight years. So our customer base is going to have to provide more capability, especially in these areas pointed out in the National Defense Strategy, with a restricted ability to grow their budgets at the same time."
Bringing Aerojet Rocketdyne into the fold adds around $2 billion in annual revenue to Lockheed's roughly $10 billion missiles and fire control segment.
Given Aerojet Rocketdyne is in Lockheed's supply chain, the buyer is also eyeing a more integrated engineering team and ability to get products to market faster with more efficiencies and lower costs.
This transaction for Aerojet Rocketdyne comes two months after Lockheed made a tuck-in purchase of a hypersonics business from Integration Innovation Inc. to gain access to technologies that go onto the larger platform and related services.
Also in October, Lockheed commended Elon Musk's SpaceX outfit in presenting formidable competition to the United Launch Alliance joint venture for launch contracts with the U.S. military and other government customers. ULA is a 50-50 partnership between Lockheed and Boeing.
The addition of Aerojet Rocketdyne includes a portfolio of large engines that power the upper stages of ULA's Delta 4 and Atlas 5 launch vehicles. Sales to ULA represent roughly 10 percent of Aerojet Rocketdyne's revenue last year.
Lockheed and Aerojet Rocketdyne expect their deal to close in the second half of 2021, pending a customer review by the Defense Department and examination by other antitrust regulatory authorities. Such reviews among defense hardware companies take much longer to get through compared to those among government services contractors.
Northrop's deal for Orbital ATK underwent similar scrutiny and was allowed to proceed with certain conditions on the availability of solid rocket motors to other companies. Consider that Aerojet Rocketdyne is also in the supply chains of other large defense prime contractors, not just Lockheed's.
"Our overall expectation is that may be the same lens through which this particular transaction is viewed because of the similarities there," Taiclet said Monday.
Taiclet told investors he informed between 10 and 12 senior DOD leaders personally of the pending deal on Sunday, plus expects the Lockheed deal to move ahead given what happened with Northrop-Orbital ATK.
Citigroup Global Markets Inc. and Evercore were co-lead financial advisers to Aerojet Rocketdyne, while Jenner & Block LLP served as M&A counsel and Gibson, Dunn & Crutcher LLP was securities counsel.
Lockheed's stock was 1 percent down to $351.98 as of 12 p.m. Eastern. On the other hand, shares in Aerojet Rocketdyne soared 22 percent to $51.46.