Parsons further lifts curtain on its latest acquisition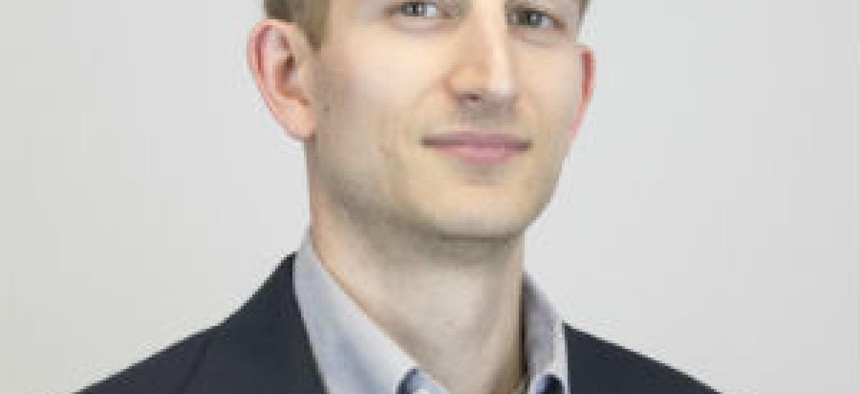 Parsons Corp.'s recent acquisition sheds shed more light on certainties the sees in the market amid a whole lot of uncertainty from how the presidential election outcome hangs in the balance.
CEO Chuck Harrington acknowledged item number two right off the bat Wednesday by welcoming investors to Centreville, Virginia-based Parsons' third quarter earnings call Wednesday "on this eventful event of continued vote counting."
Regarding item number one, Harrington said Parsons' almost $300 million pending deal for Braxton Science & Technology Group announced in late October will unlock more growth in the space arena and particularly for what happens here on Earth.
Braxton already is working with the new Space Force on an effort to modernize ground control operations for the purpose of unifying those functions across many agencies that have space assets.
"From a national defense perspective, (we) have a lot of satellites in orbit that are being controlled by multiple systems and the beauty of an enterprise ground system, enterprise ground services, like the work that Braxton does, is it allows the Defense Department, NASA, others to be able to control or communicate between those multiple systems at one point," Harrington told analysts.
In Braxton, Parsons found a company with 50 space mission hardware and software products whose customer base also includes other defense and intelligence agencies. Parsons Chief Operating Officer Carey Smith told analysts the companies already are working together in programs involving space situational awareness and space weather systems.
Companies like Braxton that are already a known commodity to Parsons are where the latter sounds likely to continue evaluating potential deals. Helping Parsons is a still-relatively clean balance sheet with a 0.8 debt-to-EBITDA ratio and $614 million in cash and cash equivalents.
"We are still in the market. We've shown in the past the ability to pull off multiple acquisitions per year. We have infrastructure built to do that and more of what either accelerates or slows our acquisition assimilation is the quality of the companies that are out on the market space," Harrington said. "At any given time, we're talking to five to 10 different companies and that are we're primarily pulling out of our supply chain."
Meanwhile, third quarter revenue fell 2 percent year-over-year for Parsons to $1 billion with adjusted EBITDA (earnings before interest, taxes, depreciation and amortization) up 13 percent to $101 million. Parsons attributed the decline to its long-term shift away from contracts with pass-through revenue in the critical infrastructure segment, one of two alongside federal solutions.
Parsons is holding to the $3.95 billion-$4.05 billion revenue outlook for this year with a $10 million bump on the low end of its expected bottom line to $340 million-$360 million adjusted EBITDA.
That includes a coronavirus-related impact of around $75 million in sales with $50 million in federal solutions and mostly from a disrupted contract with the Federal Aviation Administration.
Harrington indicated the FAA "has taken a very cautious role" with how many people are working in proximity at once, while other international locations of work such as Antarctica and the Marshall Islands have implemented travel restrictions.
For situations like those, Harrington said the "duration that we were not on ice or on island, just extends the contract out in time" and would pick up where Parsons left off.
Now to the giant election elephant in the room Harrington addressed. The priorities of a second-term Trump administration are "fairly clearly" understood, Harrington said, while getting a "good line of sight on a Biden administration" was a challenge.
"I spent quite a bit of time speaking with both sides of the aisle and Congress and Senate transition team members, and what we came away with is their emphasis on national defense priorities are very aligned," Harrington said. "The emphasis on the underlying technologies to help defend our nation are aligned. If there was one difference, the Biden administration seemed to be more focused on a large infrastructure bill and how they would fund that and put that in place."
Parsons sees both those national priority areas and the company's own for organic and inorganic growth as one and the same -- cybersecurity, geospatial and radiofrequency intelligence, space, missile defense and what it calls "C5ISR."