Even with positive vaccine news, will COVID's economic impacts weigh on budgets?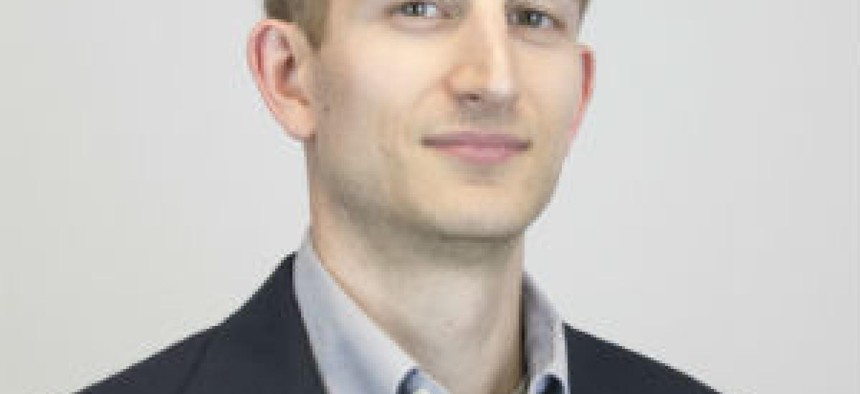 Pfizer had universally-welcome news to share Monday morning on its coronavirus vaccine but that does not take away the pandemic's human and economic cost, including what it may mean for government budgets.
Pfizer told the world early Monday morning that the company's coronavirus vaccine could be more than 90 percent effective in preventing the COVID-19 illness without evidence of prior infection.
Most likely, the needle's distribution to the mass public and any confirmed effectiveness is a 2021 event. Yet the broader implications of the pandemic's end possibly being in sight and its total costs firming up are worth pondering with respect to the economy and U.S. government spending.
One certain outcome of the pandemic is that U.S. debt has skyrocketed. Total debt as a percentage of gross domestic product could double to 200 percent by 2050, according to a presentation Monday at the Professional Services Council's annual Vision Forecast conference held virtually this year.
As PSC Vision Volunteer and presenter Lou Crenshaw pointed out, debt does promote short-term private investment and supports the flexibility to respond in the event of a crisis.
But Crenshaw said the bad aspects of debt include raising more money becoming more difficult when another calamity happens and interest payments go up. The latter puts downward pressure on discretionary government budgets and longer-term private investment.
Consider also how the Vision Macroeconomic forecast found the U.S. government spent an equal amount on interest payments as the combined budgets of eight Cabinet departments – Commerce, Education, Energy, Homeland Security, Housing and Urban Development, Interior, Justice and State.
No end appears to be in sight on the spending front, according to Crenshaw.
"Even at this date, I still don't see a linkage between the state of the economy and the level of spending that we have, and I think that's probably going to be consistent with the next few years," Crenshaw said.
"Regardless of what the economy's going to do, we're going to continue to spend at least as much money as we're spending now, if not more barring some sort of catastrophic economic or natural disaster," he said.
Fiscal year 2021 from a government budget point-of-view looks a lot like FY 2020 because of the current continuing resolution and what is likely a divided government with Congress split and a Biden administration in place.
Crenshaw laid out four scenarios the Vision team came up with as possible pathways for defense and government spending even with several levers to think about involving the pandemic, politics, US-China relations, the economy, security and natural disasters.
Pathway one characterizes 2021 as "it is what it is," Crenshaw said. That means next year looks a lot like 2020 with an extended continuing resolution in place and divided government with Congress split between the parties and a prospective Biden administration in place.
More COVID-19 relief packages are likely with defense spending to hold flatten or show a small decline with domestic priorities continuing to take hold, Crenshaw said.
Pathway two lays out a more extended decline for DOD spending through fiscal 3030 if the COVID-19 situation does not improve and more relief funding is needed. Defense agencies then become "bill payers" for domestic priorities including shoring up the economy, Crenshaw said.
Pathway three is one of "continuous and perpetual continuing resolutions," or in other words "business as usual" as Crenshaw put it. That assumes topline spending grows 2 percent each year after fiscal 2021 and keeps defense and domestic funding roughly equal.
Pathway number four means "things got really bad and in fact there is a linkage between economic conditions and our ability to spend money," Crenshaw said. Either because of continued stimulus payments or the funding is not available, which puts all government funding on a downward slope to fiscal 2024 at 7 percent declines each year before slight rebounds.
At this stage, all scenarios have caveats and all the outcomes hang in the balance.