Does the GovCon industry need a different model for innovation?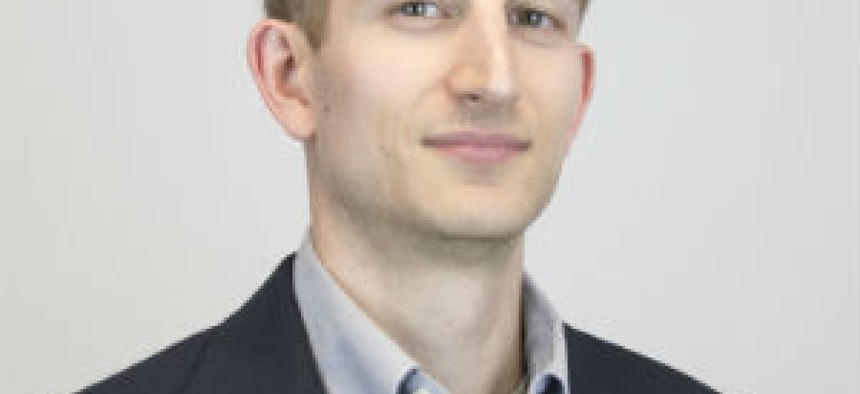 Never-ending conversations about how the government can be more inviting to industry and particularly so-called "non-traditional" companies inevitably touch on how acquisition models need to change and break down barriers to entry.
But maybe a more vexing conversation is the other way around -- what the contracting industry needs to look like for the betterment of itself and the government especially if budget pressures appear certain but customer needs and demand remains the same.
Speaking at the Professional Services Council's (Virtual) Vision Forecast event Tuesday, industry panelists indicated the government market and defense in particular may be at a point where it needs non-traditional investors.
Industry is expecting to see the Defense Department make choices and tradeoffs in a downturn scenario versus the across-the-board sequestration cuts in the early 2010s, as several contractor chief executives have indicated in earnings calls over the past four weeks.
They also see that budget environment as one where positioning in the right technology areas translates to success no matter the state of funding. But those moves also require long-term bets that may come at the price of short-term success, according to one investment banker on the panel.
"Major choices in a defense-constrained environment and especially in a hostile world are going to require big bets and I think big bets require long-term investors," said Anita Antenucci, senior managing director of Houlihan Lokey's aerospace, defense and government services practice.
"I think we're going to start seeing different kinds of investors, whether it's family offices or large institutional investment funds that can think much longer term, or just some public companies that say 'I'm going to take a different approach, don't watch me quarter by quarter.'"
Consolidation among government services companies has turned that portion of the market into what many observers see as a bar-bell shaped industry with small businesses on the left and large multibillion dollar enterprises on the right.
Pierre Chao, founding partner at consultancy Renaissance Strategic Advisors, conceded that "in some ways that was the right answer" for many lower-margin and smaller-sized companies to gain more resources for research-and-development and other investments.
But Chao also said that has changed the industry from being "traditionally a pyramid-shaped" one, which is more in-line with the biotech and pharmaceutical sector is.
"Innovation environments historically have benefited or asked for more pyramid-shaped industries where there's lots of innovation on the bottom, let's consolidate upward into mid-tiers that translate that, and then the more successful ones are handed over to the larger companies that can bring it to scale and deliver it," Chao said.
Such an innovation environment being increasingly shaped by the private sector will concentrate on four main technology themes laid out by Bruce Stephenson, senior vice president of corporate strategy and special projects at Leidos.
Theme one presents the "idea of a much more complicated and contested info environment with everything connected to the Internet of Things," Stephenson said, whether that be "edge to cloud or sensor to shooter."
Theme two is the proliferation of autonomy in "both the physical realm and the information realm," Stephenson said. Think not just the autonomous platforms themselves, but both virtual and augmented reality in addition to areas like artificial intelligence and machine learning.
Theme three Stephenson cited is "the development of stressing weapons systems." Under that umbrella is hypersonics, directed energy and defenses against disruptions of cyber attacks.
Theme four in Stephenson's eyes – "the continued adoption of commercial technologies and business models" with "everything offered as a service."
Add in underlying technologies such as 5G and big data analytics and one gets all the areas Stephenson believes industry needs "to continue to focus on going forward."