Beyond the platform, Lockheed looks at networking and moving data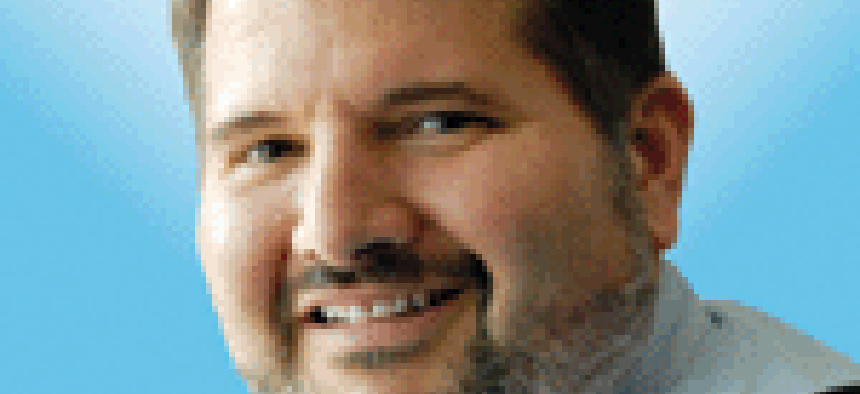 When Lockheed Martin sold its IS&GS services business to Leidos four years ago, the defense giant sent a clear signal that its future was focused on the big weapons platforms such the F-35 fighter, Patriot missiles and Sikorsky helicopters.
But the company's new CEO James Taiclet is expanding that vision to include 5G, artificial intelligence and other emerging technologies that aren't about bending metal. His vision is to bring defense, telecom and commercial technology together.
No, the company isn't getting back into IT services, at least not the traditional systems integration type. But moving data and increasing computing power are central to what Taiclet says is the future for the company and for the warfighter in the 21st century.
"We want to be a bridge" to bring commercial technologies into the defense enterprise, Taiclet said Thursday during a an investor conference hosted by Baird.
By harnessing telecommunications capabilities such as 5G, Lockheed can expand and enhance the capabilities of its weapons platforms, he said.
As an example, Taiclet described a test this fall where the company and its Air Force partners enhanced the capabilities of the Patriot missile interceptor by networking it with THAAD radar systems. Basically, Lockheed was able to expand the range at which a Patriot battery could identify and target threats.
Taiclet described a vision of connecting weapons platforms via 5G technologies. Lockheed is already doing a lot of space-based communications work in the classified environment, but he sees the company expanding that into other domains in air, surface and subsurface environments.
Adversaries of the U.S. and its allies won't necessarily enter into a pitched battle. But the threat from near peer rivals China and Russia is more asymmetrical and focused at the seams and weak links in our systems.
The idea Taiclet is talking about is eliminating those seams and weak links.
The F-35 is a critical component for this approach because it has the capability to be a powerful node for pushing computing power to the battlefield. It already has data storage capabilities beyond anything else in the air, he said.
"We are looking to expand that so it becomes a node for 5G.mil and computing at the edge," Taiclet said.
Lockheed is developing more partnerships with commercial technology partners so it can network all of its platforms as a way of addressing vulnerabilities that adversaries can attack.
"We can link our own platforms and then work with the tech industry to develop standards to expand that capability to other OEMs," he said. "We are building prototypes and roadmaps but this will take years to do."