Perspecta faces common challenges in this pandemic world and one that's unique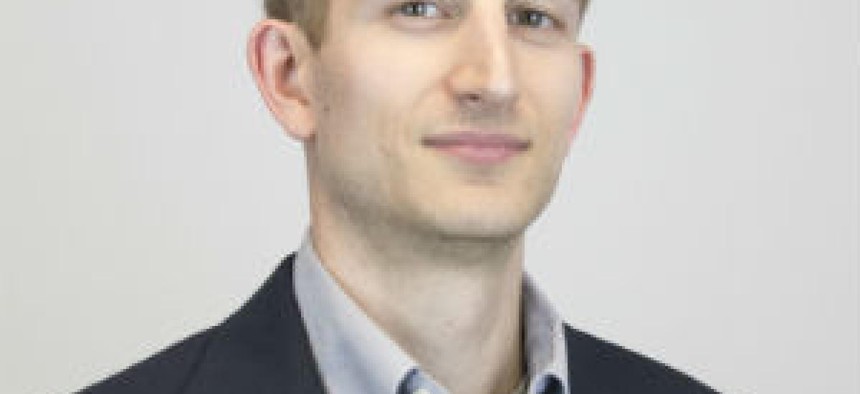 Publicly-traded government technology and services companies have sounded more willing and able to describe to investors some hiccups in procurement activity they are seeing because of the coronavirus pandemic.
Add Perspecta to that group -- at least based on comments from its fiscal first quarter earnings call with investors Thursday.
Like some of its peers, such hiccups Perspecta sees appear specifically within the intelligence community as agencies have mostly shut the doors for on-site access to everyone but mission-essential personnel. Many contractor employees are working in shifts, but occupancy is still down everywhere.
Perspecta CEO Mac Curtis told analysts that "over half of our sites are now operating at less than or equal to 50 percent occupancy" -- a description that could help illustrate how agencies also are managing the numbers of people at their sites and why procurement delays are happening.
"We've seen not only the dialogue, the RFPs (requests for proposals), any conversation about moving to awards has slowed down precipitously," Curtis said. "There was one deal that was intell that was awarded a little earlier in the quarter, but a lot of the intell stuff is a little slow just because they haven't been able to get to work."
Some good news for Perspecta that Curtis shared: they are down to "only a couple of hundred people" that are working on shifts or locked out completely.
How do those agencies play catch up in this final quarter of the federal fiscal year, which is traditionally seen as one of elevated contract spending, and then the rest of this calendar year?
"As you start to get back online with some of the intelligence community organizations, they've got a pace that they're going to have to keep to get a lot of things that when they weren't working, they couldn't get in the building," Curtis said.
"The end of the government fiscal year, that should be pretty good, and hard to predict what happens in December with election in the middle, but there's a lot being backed up," Curtis added. "A lot of awards that have to happen, a lot of contract extensions that have to get done, just to keep things moving."
Other agencies present a different story. Perspecta booked $1.2 billion in second quarter awards primarily in the defense, civilian and health areas. That puts its book-to-bill ratio at 1.4 times sales on a trailing 12 month basis.
Civilian and health is where Perspecta has been at work on a reboot and the company expects that segment to return to growth in the second half of its fiscal year.
In the meantime, Perspecta is seeking to account for impacts from COVID-19 in its updated full fiscal year financial outlook that includes expectation of a $75 million hit to revenue and $20 million hit to adjusted EBITDA (earnings before interest, taxes, depreciation and amortization).
Second quarter revenue of $1.11 billion included a $23 million reduction because of COVID-19.
The new guidance is complicated because of the NGEN contract situation now before the U.S. Court of Federal Claims to settle. Perspecta now sees $4.26 billion-and-$4.41 billion in revenue with a 15-to-16 percent adjusted EBITDA margin. Excluding contributions from NGEN, the guidance is $3.66 billion-to-$3.81 billion in sales and a 15.5-to-16.5 percent margin.
One item to watch regarding the NGEN situation is what the Navy could do to continue that contract to run the global network also used by the Marine Corps. Right now, Perspecta is under contract for the services piece through the end of December and then the contract would be handed off to Leidos.
Curtis said that Perspecta and the Navy are discussing a six-month extension of the work with three one-month option periods after that, which would keep the company on the job at least through the end of June 2021 and potentially up to September 2021.
Also of interest to analysts was how Perspecta sees the landscape for acquisitions and whether they are seeing the same improvement other strategic buyers have. Perspecta has made two deals since it launched two years ago, most recently in May for DHPC Technologies.
Two factors Curtis pointed to as in the picture for sellers are whether there will be a continuing resolution through the election season and potential extension of the CARES Act authority that lets contractors reimburse agencies for the cost of paid leave for employees that cannot get to their work site during the pandemic.
Those items aside, Perspecta joins the group of those who see the M&A environment as at least starting to look better.
"I think you'll start to see it start to pick up because I do think there's money building up on the sidelines. I think there's an appetite, we just need to see people put their properties on the market," Curtis said. "It's like the housing market, right? Just there's not enough properties out there. So I do hope it will pick up... But it's been pretty slow."