Leidos reports COVID challenges but expects better 2021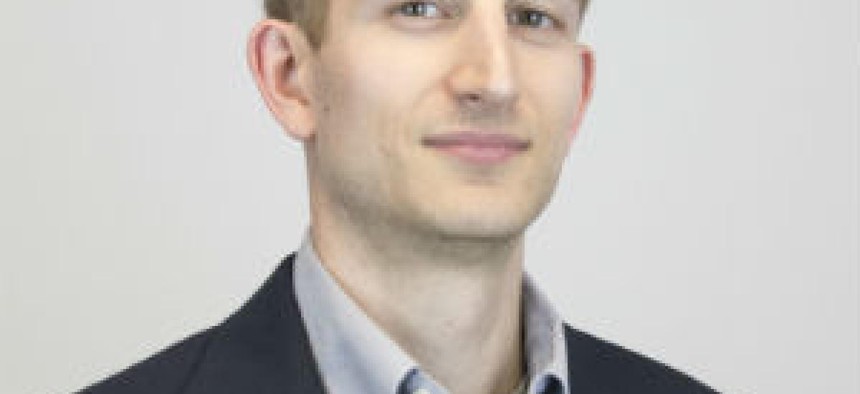 Leidos' chief executive began the company's second quarter earnings call with investors in part by referring to that three-month period as "the most challenging quarter I have seen in my career."
But Roger Krone's statement also warrants wider consideration given how the coronavirus pandemic has changed many aspects of the government market's pace and cadence even as much of the work goes on.
Reston, Virginia-based Leidos saw a $222 million hit to revenue in the quarter because of COVID-19 with a $78 million impact against its adjusted operating income. That follows what the company saw in the first quarter, albeit late in that period given the pandemic became a national emergency in mid-March.
The challenges underlying those metrics are not that different than what other contractors are experiencing during the COVID-19 emergency that will enter month number six in a couple weeks. Many agency worksites, particularly in the national security realm, have only mission-essential personnel at the facility at any given time with contractor employees working in shifts or staying home.
"While some of the (second quarter) impacts will be recovered in the second half of 2020, we expect more of the recovery to push into 2021 as the pace of re-openings began both later and slower in the second quarter than previously estimated," Krone told analysts.
For Leidos' own facilities, Krone said "occupancy remains below 25 percent at this time, while more than half of our employee base continues to productively telework.
"Other than a small percentage that remain home in a ready-state capacity, the remainder of our workforce reports to customer sites or other performance locations," Krone added.
Ready-state workers are mostly concentrated in the intelligence community customer set and constitute around 5 percent of Leidos' employees, Chief Financial Officer Jim Reagan said. Contractors can reimburse agencies for the full cost of keeping those employees in a ready state under the CARES Act stimulus law, but not the fee and thus profit is impacted.
Second quarter revenue of $2.91 billion was 3 percent lower on an organic basis after adjusting for acquired sales from Dynetics and the L3Harris Technologies security equipment businesses. When factoring in those deals, sales grew 6.8 percent from the prior year period.
Like after its first quarter, Leidos again lowered its revenue outlook for this year to $12.2 billion-$12.6 billion that is $300 million lower than the last midpoint forecast, or 2.4 percent. The company did lift its bottom-line expectation to between 10 and 10.2 percent adjusted EBITDA margin (earnings before interest, taxes, depreciation and amortization).
Some of the effects from COVID-19 are more pronounced for Leidos given it is the largest government services contractor and holds a company-record $30.7 billion backlog as of June 28. On a trailing 12-month basis, Leidos also is on a book-to-bill ratio of 1.6 to show the backlog has grown faster than drawdowns against it to book sales.
One big award not in the backlog yet is Leidos' win of the potential $7.7 billion Navy NGEN network services contract, of which the incumbent Perspecta has taken its protest to the Court of Federal Claims.
Alongside customer site access challenges, Leidos is also seeing a slowdown regarding how employees are getting through the security clearance process: particularly those who need high-end clearances and require a polygraph. Leidos on-boarded 2,000 new workers in the second quarter, but what comes after the background investigation is apparently where the hiccups are.
"I don't want to get in too much detail but if you've ever been through a polygraph, you know it is a very COVID unfriendly process in how that's conducted, and the throughput that the agencies have on getting polygraphs done has slowed down," Krone said. "Why it affects us maybe more than others is because of the wins and the growth that we've had. So we're not trying to maintain staff. We're actually trying to significantly increase the staff in our (intelligence) business because of our wins."
In conjunction with the financials, Leidos also announced acting Health Group President Elizabeth "Liz" Porter will take that position on a full-time basis. Porter has led the health group for nearly five months and prior to that led the civil group's federal energy and environment business.
Porter steps into the role formerly held by Jonathan Scholl, who resigned from Leidos on March 27 to "to pursue community and religious mission service" as stated in a regulatory filing at around the time of his notice to the company.