CACI's latest tech-focused acquisition explains larger push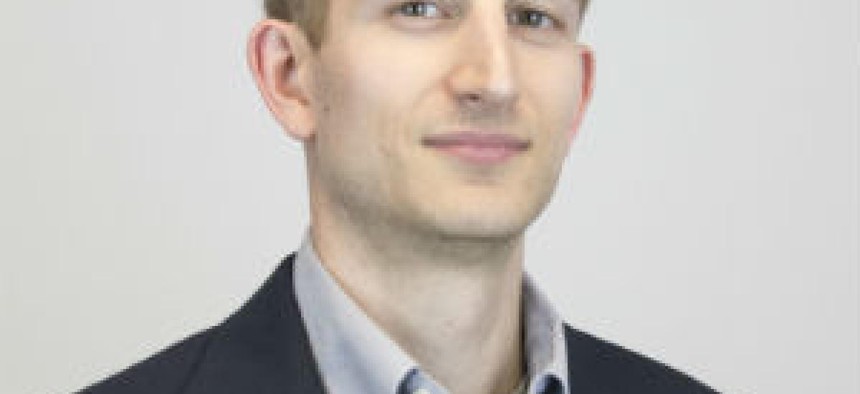 CACI International pressed pause on closing acquisitions at the start of the coronavirus pandemic to focus on itself, but the company's latest deal is a case of picking up where they left off pre-pandemic.
Just after markets closed Wednesday, CACI announced it acquired electro-optical/infrared imaging system provider Ascent Vision Technologies to further grow a product line in counter-unmanned aircraft systems.
Arlington, Virginia-based CACI then disclosed the purchase price as $350 million during its fourth quarter and fiscal year-end earnings call with investors Thursday morning.
Bozeman, Montana-based AVT designs its systems to apply artificial intelligence and machine learning techniques so data can be processed inside the physical, mobile platform itself and then sent to users.
During the call with analysts, CACI CEO John Mengucci tied that emphasis on automation to their focus on technology products with a software-hardware mix backed by agile development processes and intellectual property the company owns.
More specific lanes CACI sees it growing further in through AVT are both in the counter-UAS and intelligence, surveillance and reconnaissance arenas.
"What we're looking to do is combine that with the CACI complimentary technology in (radio frequency and signals intelligence) and marry that with EO/IR and radar sensing," Mengucci said. "In an investor mindset, looking at what we do in fixed systems and what AVT does in mobile systems, combining the technology so it's all about the algorithms, the software and delivering lower size and weight products out there."
That is a glimpse at the technology angle of this deal, which has been somewhere on the spectrum of being on CACI's mind as a possibility or in the works since the summer-fall timeframe last year. Management presentations took place before the pandemic became such, but the necessary items of due diligence pressed forward.
"We worked with the senior leadership team at AVT to conduct due diligence remotely, and we limited travel to what was absolutely needed," Mengucci said, adding they "took a couple of other trips out there as well to meet" AVT's senior management team including its founder and CEO Tim Sheehy, who will continue to lead that business at CACI.
Looking at the deal through a business lens for CACI also further helps illustrate its longer-term strategy to be more than just a services provider, although that does not mean an exit from that type of work.
CACI sees 5.5-percent organic growth in its just-started 2021 fiscal year and 7 percent total to $6 billion-$6.2 billion in revenue. Net income should be $347 million-to-$367 million with a margin of 10.4 percent adjusted EBITDA (earnings before interest, taxes, depreciation and amortization).
Included in that are expectations of a $100 million-to-$150 million revenue hit from COVID-10 and a $20 million-to-$30 million impact to net income through Dec. 31.
Fiscal year 2020 saw CACI post a 15-percent sales increase to $5.7 billion and organic growth of 8 percent.
Economic and budget uncertainties loom over the market (item number one applies everywhere) even with the relatively steady nature of government funding. CACI's push to bid less but win more larger contracts of longer duration, particularly in the technology piece, eyes a more recurring nature of revenue coming in and higher margins as a buffer of sorts against whatever happens.
"Business mix is evolving exactly as we wanted it to, been talking about this over the last three to five years. We're changing the risk profile of our portfolio, less expertise, more tech, which means we're more immune to something like COVID," Mengucci said. "I look at COVID like an extended government shutdown period from how our business looks at growth. We've been doing everything we can to be more immune to that. Our strategy is resilient and we continue to work throughout COVID."
One item of promise to CACI and the government market at-large regarding the current pandemic situation is that agencies' payment offices continue to be functioning as it relates to processing invoices.
A second promising item specific to CACI that Mengucci highlighted is that the number of billable hours it is seeking reimbursement for through the CARES Act is down to 5 percent from 10 percent in the last quarter.
But some of the headwinds they cannot do much about remain the same: slower re-openings of some customer sites and delays in getting security clearances for employees.
Slower award decisions by agencies also loom, though Mengucci indicated this was specific to task orders from multiple-award contract vehicles.
One more item for all to watch: if the CARES Act's Section 3610 provision that lets contractors reimburse agencies for cost if employees cannot access their work sites gets extended before the Sept. 30 expiration date.
"If we find that we get to October 1 and 3610 hasn't been extended, then we'll have to work through how we handle those employees of ours that are not going to be covered," Mengucci said. "We all across the industry are feeling very confident we will see 3610 extended."