How Planet Federal has made more imagery market inroads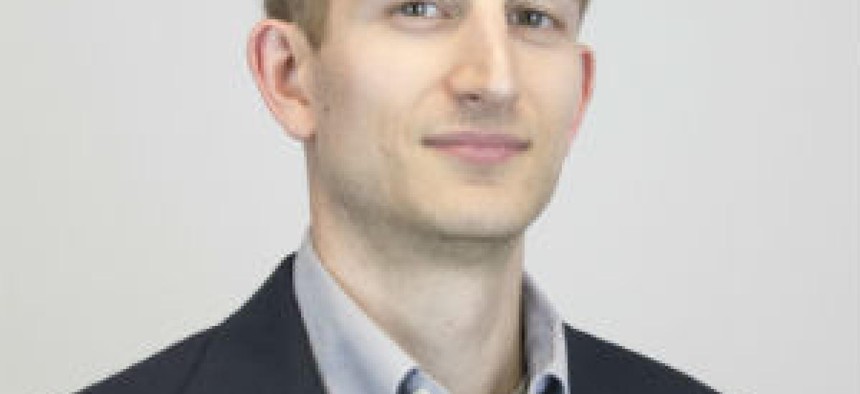 Not too long ago, there were two major providers of commercial satellite imagery to the U.S. government and that number then shrunk to one after both companies merged.
That one is Maxar Technologies and it remains the largest, but the paradigm of satellite imagery in the federal marketplace has changed in recent years in almost the same manner as the space launch sector has.
Or as an executive at Planet Labs' federal subsidiary, Planet Federal, put it to me recently, Moore's Law economics has taken afoot when it comes to the Earth image collection arena through the miniaturization of hardware and computing resources.
"Another evolution has been that we can create very, very small satellites that can be launched into space and collect imagery in the way our constellation does," said Jen Marcus, vice president of U.S. government strategic engagements for Planet Federal.
For example, Planet's Dove constellation of at least 100 satellites consists of so-called CubeSats that are 10x10x30 centimeters in size. They each have a telescope and camera to continuously monitor and capture different areas of Earth.
Planet is one example of a commercial player that has sought to bring a different model for the federal government to acquire Earth imagery.
The company successively captured a pair of National Reconnaissance Office contracts last year as part of the strategy: one to study new methods of imagery collection and a second for a commercial subscription. Planet and another emerging player in BlackSky received the NRO study contracts, as did Maxar.
NRO's takeover of the responsibility to acquire commercial satellite imagery for many government agencies coincides with how that agency has rapidly sought to go beyond the previous largely single-sourced approach.
"We really have a paradigm now that there are multiple players, and those players can complement each other, where you get certain strengths from one company and certain strengths from another," Marcus told me. "That supports the vast mission space that our federal government has to cover, so their interest is always to get more and more to their users that need it the most."
Many companies and their partners in government have had to change the mechanics of their missions during the COVID-19 pandemic given the vast numbers of staffers working at home. Planet Federal's employees have also been working at home for the most part.
But Marcus pointed back to Planet's thesis as a company for how it has approached the current crisis: "unclassified, open Internet, cloud-based processing and delivery and capability."
"There was really no shift for us in being able to support those users, it was more like 'Let's turn on the spigot and get it going,'" Marcus said.
Two years ago, Planet made clear its greater intent to pursue more federal business through the acquisition of geospatial software provider Boundless Spatial in a deal that laid the foundation to create what is now Planet Federal.
The idea behind that deal was to combine Boundless' data services with Planet's constellation and other imagery products for a more complete offering to agencies in a commercial model.
"It's enabled us to hire people into that entity that have experience in that space, that have served in that space themselves, that understand the language of our government and the actual requirements and needs the government has," Marcus said.
Standing up such a subsidiary, she said, helps to "better take the innovation that Planet has created and ensure that it meets the needs of those users and that we're keeping that innovation in pace and in-line with where the government wants to go over the long term."
The government's longer-term direction does point in the direction of buying both the imagery itself and related services in the kind of commercial model Planet Federal provides and emphasizes to its customers.
Desire is certainly there, but how far along are many of those agencies in going that way?
"It is a learning process on both sides in making it happen and then executing that way," Marcus said, adding that is why Planet Federal has adopted the hiring strategy that it has in place today.
"It's really the fun of the work we do, is exploring those things with our government partners and figuring out what we can learn from them and they can learn from us the best way to engage, so we can continue to be a viable commercial entity."