Lockheed's ventures arm backs quantum computing and training tech firms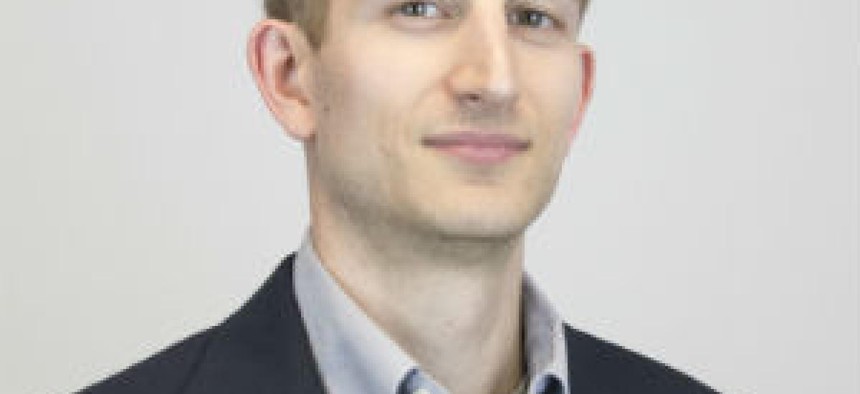 Lockheed Martin Ventures has made a pair of investments that highlight the company's interest in quantum computing and cutting edge training technology.
Lockheed Martin Ventures -- the defense company's technology startup investment arm -- has backed two companies through separate avenues announced this week.
In a release Tuesday, quantum computing company IonQ said it grew its total fundraising amount to $84 million through a new Series B round that represents its second significant round of investments since the 2015 founding with $2 million in seed money.
The latest round included Robert Bosch Venture Capital GmbH and Cambium, another investment firm that focuses on companies pushing future computational paradigm changes.
For Lockheed Martin Ventures, this investment gains the company an early look at a technology of increasing interest to government agencies. Two years ago, the parent corporation doubled the size of the venture fund to $200 million and sharpened the focus on five core technology areas.
College Park, Maryland-based IonQ uses what it calls a trapped-ion method for its quantum computing platforms.
IonQ raised another $20 million in 2016 from Amazon Web Services, Google's venture arm and New Enterprise Associates to build two new quantum computers. Then in 2019 came an additional $55 million in a fundraising round that saw Samsung and Mubadala Capital enter the fray along with additional backing from AWS, GV and NEA.
Separately on Wednesday, training technology firm Red 6 announced it too has received an investment from Lockheed Martin Ventures.
Terms of the funding were undisclosed but Santa Monica, California-based Red 6 will use those funds to support the further development and commercialization of its Airborne Tactical Augmented Reality System offering used to help train airplane pilots.
ATARS more specifically is designed to support synthetic training environments that seek to evaluate human performance in a multi-echelon, mixed-reality environment.
Red 6 was founded in November 2017 and conducted a feasibility demonstration with the Air Force in February 2019, the same month that a $2.5 million seed funding round closed.
The company connected with the Air Force through AFWERX, a program designed to connect startups with the service branch. Red 6 is the first AFWERX-backed company to be awarded a Small Business Innovation Research Phase III contract.
Some of Red 6's previous investors include Moonshots Capital, Starburst Accelerator and Irongate Capital Partners.