How CentralSquare's new CEO is using virtual tools to lead the company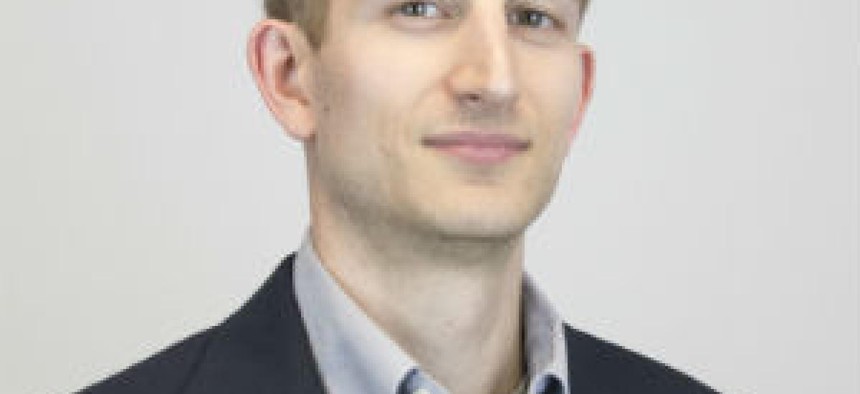 Starting as new CEO of a public sector software provider during normal times would usually include rounds of in-person introductory meetings with customers and employees to get a ground-level perspective.
But three-decade market veteran and former LMI CEO David Zolet started his new role as leader of CentralSquare Technologies in week four of the national coronavirus emergency. That means he has relied on virtual communication tools to conduct those meetings.
So when I started our conversation by asking Zolet what the transition has been like during a pandemic, he noted CentralSquare had already been operating in a mode of remote work and digital connectivity for three weeks prior to his first day there.
"The cadences that they've used to be able to monitor customers and employees and to ensure that productivity was occurring was fairly well-established, so that made it easier for me to plug into the process," Zolet told me. "Having said that, it's never the same as sitting across the room from somebody, though it's close, or the impromptus. The thing I love to do as a leader is to walk around and talk to our employees or go visit clients."
Based in Greater Orlando, CentralSquare launched two years ago through a merger of three other businesses to create a company that touts 7,500 city and other local government agencies as customers, plus hospitals and other clinical care providers. Government agencies use CentralSquare's software for public safety and public administration functions, many of which are citizen-facing.
Some of the focus areas in the public safety category for CentralSquare involve support for 911 systems and services, computer-aided dispatch and records management. Public administration includes enterprise resource management such as finance and regulations.
It is those previously mentioned city and local government agencies and health care entities that are on the front line against the COVID-19 pandemic. Before Zolet accepted the offer, his conversations with CentralSquare centered on their overall direction and goals involving both adding new customers and keeping the current client base.
"But quickly, once day one came about, it's really around COVID and making sure that we're doing all the right things for our customers and our people around this crisis that we're dealing with," Zolet said.
While Zolet admitted that it's "really hard to plan when we're dealing with the here and now," CentralSquare has set in motion an initiative that is likely to leave a lasting impression on its clients.
CentralSquare announced in mid-April it began to make some of its software products, training for them and help desk services available for free to its public safety customers through Dec. 1. The idea is to help that group of agencies share resources, reduce person-to-person interactions and let personnel work in remote and off-site locations in a more seamless way.
Take the company's lineup of online citizen reporting software for instance, which facilitates communications between citizens and law enforcement agencies. Zolet said this is intended to help in situations where an in-person evaluation is not needed.
Computer-aided dispatch is a second software area that CentralSquare is offering on a complimentary basis and is one that could face particular stresses in a pandemic. The training piece comes into play based on this scenario offered.
"In some of our locations, there's maybe just a handful of people that are able to do that and if a few of them get sick, how do you ensure coverage?," Zolet said. "So we're offering training sessions to make sure that we have the right people there."
But while COVID-19 may be top of mind, Zolet is also certainly thinking about how what CentralSquare does today will shape it for the future.
"The activities around COVID are an opportunity for us to continue to solidify the partnerships that we have with our customer set, build some new partnerships and continue to support our employees," Zolet said.
With a new professional opportunity at CentralSquare comes also the difficult part of leaving a place behind. Zolet had to do that regarding LMI after two years as CEO that saw the nonprofit firm go through a transformation but one that also sought to leave the roots untouched.
"Leaving LMI was an unbelievably difficult decision. Like CentralSquare, the men and women of LMI eat, sleep, drink, breathe supporting their clients -- that's something these two organizations have in common," Zolet said. "The thing that allowed me to make that decision is the company we built at LMI was never about (my) leadership or building an organization around individuals, it was about building an organization around the mission."