As companies adjust to COVID, what changes are permanent remains a question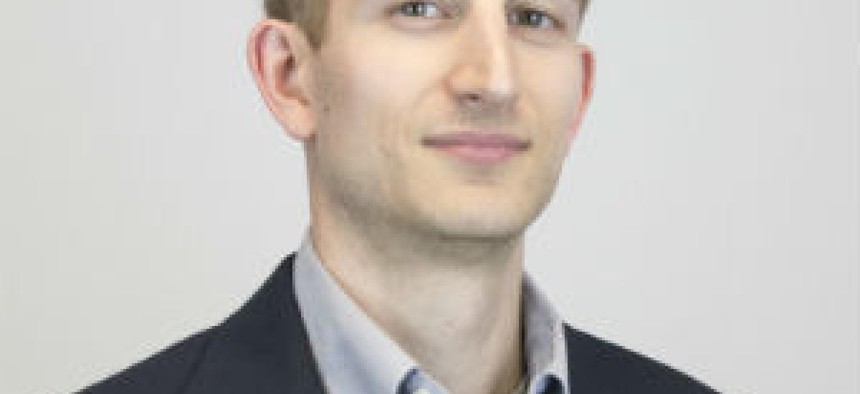 It goes without saying that government agencies and the contractors supporting them all adjusted how they function during the coronavirus pandemic as the work has to go on.
Whether those changes are permanent for a post-COVID world and the ever-important question of getting paid were two items of analyst inquiry for publicly-traded government contractors this week.
How soon is the virtual and distributed future?
Companies that provide technology and other professional services to federal agencies have for the most part shifted to their employees working from home. But supporting classified programs remains a challenge. Some have had to stay home, or work part-time and in shifts to keep in-person gatherings smaller.
During CACI International's fiscal third quarter call Thursday, CEO John Mengucci sounded hopeful the current situation causes a rethink by government agencies in terms of where and how the work gets done. The company stood up a temporary secure facility for one program because the government site was not accessible.
CACI is also increasingly working on secure mobility and looking at what Mengucci called "distributed classified development in an unclassified manner." The company has conducted two pilots with intelligence agencies.
"That's the kind of thinking that I think we're going to see be much more discussed and customers much more open to figure out, number one, protect national security assets and the way we go about protecting this nation," Mengucci said. "Number two, we need to find ways to do it in a manner that are not so building square foot-centric as they are today."
In ManTech's first quarter call Wednesday, CEO Kevin Phillips spoke more in terms of what a future distributed classified workforce could look like going forward versus what it looks like today based on two factors.
"One is supporting the necessary distribution of secured facilities, and the other is to allow or accommodate for a non-classified portion of work, so we can help scale that workforce as well," Phillips said.
"There are needs for distributed environments for classified work, and that's where our investments are going. There may be a potential or a shift in work toward an unclassified portion of that over time that will allow for more work to be done outside of a secured facility."
General Dynamics CEO Phebe Novakovic did not sound as certain about what the future looks like during that company's first quarter call Wednesday. To Novakovic, "it's too early" to have "seen anything that one could realistically discern a trend from" regarding cloud migration or a much more distributed workforce.
"We haven't seen a wholesale strategic or structural shift in the way that our customer is thinking about either the cloud or its mission in a post COVID environment," Novakovic said. "I suspect naturally there will be some, again, as we think about how long do we keep social distancing, how long do we keep integrated shifts and rolling shifts. So I think some of that will play out."
Is the federal money flowing?
Both ManTech and CACI would answer "yes" to that question and so too would the ECS Federal segment of ASGN.
For ASGN's first fiscal quarter, ECS reported a contract backlog of $2.7 billion as of that period's end for a ratio of 3 times the segment's revenue on a trailing 12-month basis to account for seasonality.
ECS' first quarter revenue climbed 26 percent year-over-year to $212.7 million and President George Wilson told analysts Thursday that even "with COVID and the way that the government is moving forward, we feel very strongly about being able to capture our unfunded backlog as well."
We covered ManTech and CACI's quarterly results yesterday in more detail, including how they see their fiscal years playing out for them. They also gave some industry-wide perspectives on how procurement and award activity inside agencies is taking place.
"We're seeing them continuing to push very aggressively on a procurement process on awards with some incremental delays just based on the availability of people based on working remotely," ManTech's Phillips said Wednesday. "The exception to that is in the intelligence community where people physically have to be on site to be able to access the data. From the customer side, that is going to create some delays, and there might be some extensions as a result, but it's too early to tell."
"(The) government is still running. We're seeing award decisions. We are seeing (requests for proposals) coming out," Mengucci said. "Several bids… are going to include virtual presentations as we and our customers adjust to this new operating environment."
Regarding the current work, all companies that spoke this week seem to be in agreement that accelerated payments from the Defense Department and other agencies are working and they are largely being received.
ManTech Chief Financial Officer Judy Bjornaas said they "did not see a major delay in ability to collect cash given most of our customers permit electronic invoicing," while CACI CFO Tom Mutryn said "the government payment offices (and) the government approval processes are intact."
"The government is obligated to pay their bills. They pay their bills," Mutryn said.