How the defense giants are gauging COVID-19 impacts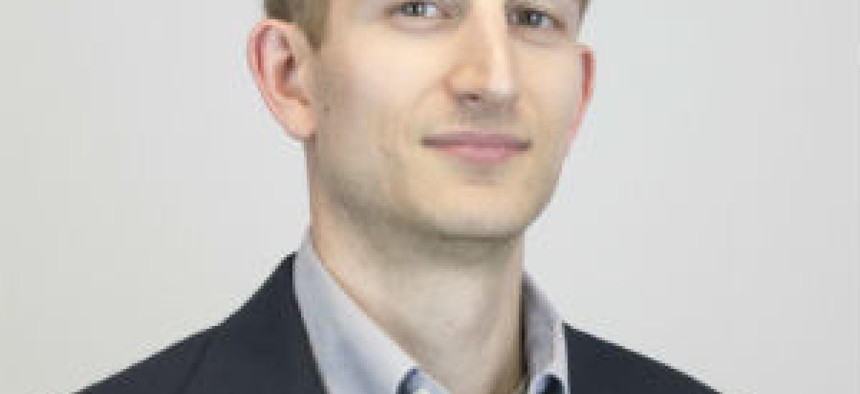 Progress and other contract payments to major defense hardware companies have accelerated and increased as the coronavirus pandemic has put stress on supply chains and caused concerns for smaller and medium-sized businesses in it.
During their first quarter earnings calls Wednesday, General Dynamics told investors it has advanced almost $300 million to "SMB" suppliers in that accelerated manner and Northrop Grumman is moving forward $30 million in payments per week with expectations of exceeding $200 million.
Both companies also expect to see the most significant impacts from COVID-19 illness to their business during this ongoing second quarter, executives told analysts, though that could change as the nature of the crisis does. Lockheed Martin largely said as such when their executives spoke with Wall Street on April 21 and shared supply chain disruption observations.
For GD and Northrop, any increased progress payments they get from the Defense Department go right down the food chain to stressed suppliers. Lockheed has allocated $450 million for its own accelerated payment push, while L3Harris Technologies started a batch of $100 million in faster payments last week.
Northrop Grumman's views
Northrop CEO Kathy Warden told analysts they have seen some small businesses pause operations for a short period of time but now are resuming, while absenteeism at production facilities that began to pop near the end of March is also starting to reduce. But some suppliers will be more stressed than others if they are exposed to the essentially frozen commercial aerospace sector.
"We want to help them with the challenges they are having, particularly those suppliers that straddle both defense programs and commercial aerospace programs," Warden said. "We believe that our suppliers are well supported by us today, but we monitor that on a daily basis, because it's an evolving situation for them, particularly those that are exposed on that demand side to the commercial aero market."
Falls Church, Virginia-based Northrop slightly trimmed its revenue forecast for the year to $35 billion-$35.4 billion from $35.3 billion-$35.8 billion to account for COVID-19 disruptions in the supply chain, primarily in its aeronautics unit that has some commercial aerospace exposures. But baked into that guidance is continued growth in classified work that largely continues and is more likely than not deemed essential.
General Dynamics' views
On the other hand, General Dynamics is far more exposed to the commercial aerospace market through its aerospace segment that makes the Gulfstream jet. As a matter of practice, we leave the deeper dive of what is happening in that business to others (read this Reuters article instead) but will note the corporation's overall first quarter revenue was down 5.5 percent from the prior year period because of the commercial aerospace slump and production cuts.
GD also cut its total sales forecast by $1.5 billion, all in aerospace, but left the guidance issued in January unchanged for its defense businesses that include IT services and mission systems.
CEO Phebe Novakovic told analysts that while "the impact to date has been minimal" on the defense segments, there could be "modest pressure on revenues" with a "path to make that up on the earnings side."
"We will gain more clarity as we progress through the second quarter and we'll refine our forecast on the defense side of the house at midpoint of the year, consistent with our past practice," Novakovic said.
Drilling further into GD's numbers
Revenue in the GDIT segment declined 8.3 percent in the quarter to $2 billion with contract completions and several divestitures included in that. But factor number three is a waiting game for GDIT as agencies have closed many facilities housing classified work to essential personnel only until shelter-in-place and other social distancing directives lifts.
"One of the challenges is that our customer needs to get back up and in a regular cadence and regular order and that will then drive our ability to attend these sites," Novakovic said. "While many of our people can work from home, a lot to be on site with the customer, and so once the customer gets up in full bore operations, that will drive then additional revenue on our part."
Sales in mission systems -- essentially GD's IT hardware segment -- fell 3.6 percent to $1.1 billion in the quarter on lower product sales and what the company called an anticipated decline in the tactical communications unit.
How GD is watching its supply chain
Monitoring the supply chain is also on the agenda for GD. Chief Financial Officer Jason Aiken said the company had received $55 million in accelerated payments from government customers as of the prior week.
Those have come "in the form of increased progress payment rates and other contract mechanisms," Aiken said, "but we've passed those monies on to our suppliers to help sustain our supply base."
GD has observed some COVID-19 impacts within its own setup.
"So far, we've experienced some deterioration in efficiency driven by absenteeism at a couple of our facilities," Novakovic said. "We expect absenteeism to decline as we see the rate of infection slow. We're also incurring rather significant cost to sanitize the work environment in our facilities and to provide additional (personal protective equipment."
Last but not least: Boeing
In its first quarter financial release, Boeing also reported disruptions from COVID-19 to its defense, space and security segment that saw revenue decline 8 percent to $6 billion. Much of that was due to more charges on the Air Force K-46 tanker program but also included "productivity increases and COVID-19 related factory disruption."
Boeing is not giving financial guidance for this year due to the well-documented effects of COVID-19 on its commercial airplane business. But the company did say that nearly 45 percent of its $77 billion in revenue last year came from government contracts. CEO Jim Calhoun told investors that even with short-term disruptions, they "continue to see a healthy market with solid demand for our major platforms and programs, both domestically and internationally."
"This year, of course, the defense business will probably be bigger than the commercial business and that will probably hold for a little while, of course, with these new rates and deliveries," Calhoun said.
Boeing too is "accelerating some progress payment receipts with the help from our defense customers," he added.