How Lockheed sees COVID-19 affecting its partners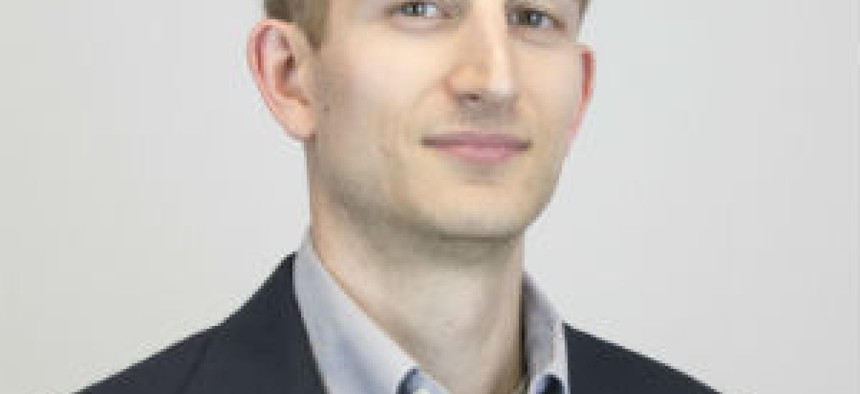 Lockheed Martin set aside $450 million for accelerated payments to small- and medium-sized business partners in its supply chain and sent down $156 million as of April 9 through a program that mirrors what its main customer is doing as well.
During Lockheed's first quarter earnings call Tuesday, company executives said those payments are likely to continue for the rest of this year to mitigate effects from the coronavirus pandemic and as efforts continue across the globe to flatten the curve of cases.
The company has factored supplier issues into its revised revenue guidance for this year: now $62.25 billion-$64 billion, compared to the prior $62.75 billion-$64.25 billion range. Rooted in that is a similar reduction in expectations for its aeronautics segment that makes the F-35 fighter jet.
As a matter of practice, we leave the deeper analysis of what this means for the F-35 and other similar big-ticket defense programs to others. But we will present what Chief Financial Officer Ken Possenriede told investors Tuesday about aeronautics as an allegory for what is likely happening to every government contractor, especially those involved in hardware production, and why Lockheed is focused on helping its partners through the COVID-19 crisis.
"What we're seeing is that there are some local distancing requirements that are being more stringently applied across the globe. There's workforce disruption, there are likely impacts happening throughout their supply-tier hierarchy, there's shipping constraints. We're also finding that there are likely going to be some production impacts at our sites," Possenriede said to analysts.
"We're seeing some pressure regarding supplier performance-based payment invoices, that they could deliver to us after they completed a milestone. There are a couple suppliers that are going to be delinquent in April. Some of them are for administrative reasons, so that's just timing. But some of them, it's due to them not achieving their milestones," he said.
Lockheed released its first quarter financial results and updated outlook a day after the Defense Department's lead acquisition executive told reporters at a briefing that the Pentagon is expecting a three-month slowdown in its major programs due to the pandemic's impacts on supply chains.
This is despite the defense contractor workforce being deemed part of the U.S.' critical infrastructure. Companies have staggered work shifts and reduced the amount of staff on-site at given times to maintain social distancing and limit the spread of COVID-19.
Ellen Lord, DOD undersecretary for acquisition and sustainment, said the next economic stimulus bill being worked on in Congress should have "billions of billions" lined up to finance policy changes enacted in the first CARES Act to help contractors keep its workforce in a ready state and reimburse paid leave.
Lockheed has been able to spread out work shifts and limit the number of on-site employees in its space and rotary and mission systems segments, which typically have longer development cycles and lower volumes compared to aeronautics.
Partners further down in the production ecosystem have less ability to do that and keep operating given their size, so Lockheed is watching that closely by starting with its internal supply chain team. Lockheed then asks its treasury team to give updated cash flow numbers on a weekly basis, then flows down the funds to partners.
"The plan, at least the way we see it, is we're hoping that the curve starts flattening in the end of second quarter, and we can get to some kind of semblance of business as usual, whatever that is, starting in the third quarter," Possenriede said.
Tuesday's earnings call also marked Chairman and CEO Marillyn Hewson's last as chief executive after seven years. She will stay as executive chairman, but is stepping back from the CEO post and will be succeeded by board member Jim Taiclet on June 15.