Coronavirus updates on business, government and contracting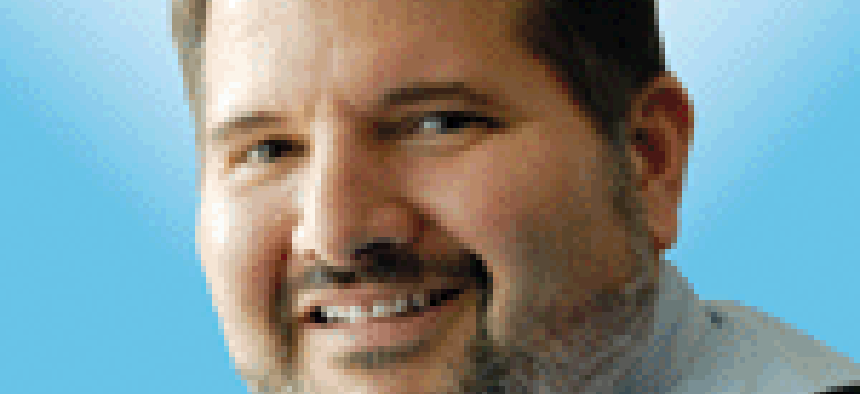 MOST RECENT
How the defense giants are gauging COVID-19 impacts
Defense companies are making moves in an effort to protect their supply chains as COVID-19 continues to create some dysfunction in the market with the potential for more. Some have altered their expectations for the year too.
What COVID-19 contracting guidance tells us and what we still need to know
In his latest commentary, attorney James Fontana explains what the growing number of agency contract guidance are saying and what else the market needs to know.
PROJECT 38: Stan Soloway on the strategic impact of the COVID-19 crisis
The government market along with the rest of the country continues to be rocked by the COVID-19 pandemic. We explore how industry is responding and how it will be changed going forward in this conversation with Stan Soloway, former president and CEO of the Professional Services Council.
PROJECT 38: Real Talk on the COVID-19 stimulus
In another podcast from our partner Government Marketing University, the Real Talk explores the $2 trillion stimulus package and what it means to federal contractors.
What small businesses are saying about COVID-19 impacts
Small business contractors are reporting cash flow and other financial issues in a new survey to explore the impacts of COVID-19 amid steps by their largest customer and industry partners to try and mitigate negative effects.
GSA adjusts contractor on-boarding in light of COVID-19
The General Services Administration has issued new guidance on how it is changing the process for on-boarding and off-boarding contractors during the coronavirus pandemic.
PROJECT 38: How the public sector has gone all in on the COVID-19 response
What does a "whole of government" approach mean in terms of how agencies and their industry partners respond to the COVID-19 pandemic? Find out in this episode with Jerry McGinn, executive director of George Mason University's Center for Government Contracting.
The future of work is here: How distance work is transforming the workplace
The response to the COVID-19 has massively accelerated the future of work. IBM's John Kamensky explores what that means to the business of government in the start of this multi-part commentary series.
How Lockheed sees COVID-19 affecting its partners
Lockheed Martin had a plan to help its supply chain partners get through the COVID-19 pandemic and now is describing what the crisis is doing to some of those companies.
How COVID-19 makes the business case for more analytics
The response and economic recovery from the COVID-19 pandemic means that business leaders must arm themselves with data. Here's how analytics can help you navigate the way forward.
Keys to stay-at-home sales and BD
Just because you are stuck at home, doesn't mean sales and BD come to a halt. Here are five things you should be doing right now.
COVID-19 drives the need for great leadership
The coronavirus pandemic has made effective leaders paramount for any organization. We see examples at work and even at our kids' schools.
Don't skimp on corporate development during the pandemic
The COVID-19 pandemic is top of mind for just about everyone, but the daily craziness shouldn't stop company leaders from looking to the future. Here are 10 things you can do today
White House outlines how agencies can help contractors during pandemic
The White House budget office attempts to give further clarity on what agencies can do to support contractors, including the reimbursement of paid leave in the event workers cannot report.
How COVID-19 is driving a wave of innovation
The COVID-19 pandemic is frightening and stressful but it also has been an engine for collaboration and innovation by the government and the industrial base as former Katharina McFarland, former assistant Secretary of Defense for Acquisition explains.
DOD COVID-19 guidance answers some questions but creates others
The Defense Department has issued 17 guidance documents to help clarify acquisition provisions in the CARES Act. Some have answered questions but others have spurred more questions. Read attorney James Fontana's analysis.
COVID-19 to dominate the next GovCon earnings agenda
The coming rounds of quarterly reports for public GovCon companies will tell us a lot about how industry is weathering the COVID-19 pandemic and what they see ahead.
Five defense execs to advise White House on post-COVID economic restart
Five defense industry CEOs will join 200 other business leaders that President Trump plans to consult with on restarting a coronavirus-hit economy.
Contract obligations rise in response to COVID-19 pandemic
Federal contract obligations for the COVID-19 response span far and wide across the government, as data reveals a sharp increase.
Lockheed further details supply chain aid effort
Lockheed Martin is speeding up payments to its supply chain partners that are feeling the pinch with the coronavirus pandemic and economic slowdown.
What DOD & ODNI are now telling contractors on COVID-19 costs
With the coronavirus economic stimulus now law, the Defense Department and central office in charge of the intelligence community are leaning on that to help contractors keep their workforces in a "ready state" and remain financially stable.
PROJECT 38: What GovCon's new 'business as usual' looks like during a pandemic
Get a glimpse at how the business of government contracting has shifted to a different pace and cadence amid the COVID-19 pandemic in this episode with Amber Hart and Lisa Shea Mundt, the founders in charge at market intelligence firm The Pulse of GovCon.
How will DOD's workforce shift post-COVID-19?
What will working in DOD look like on the other side of the COVID-19 curve?
PROJECT 38: Legal issues arise in contracting during a pandemic
In this episode of our podcast, contracts attorney James Fontana highlights where legal issues can arise and how contractors should be proactive in protecting their business and employees.
Lockheed ramps up COVID-19 response aid efforts
Lockheed Martin already made one commitment of support and is increasing that aid to its suppliers and those who are responding to the COVID-19 pandemic.
CARES Act and the impact on contracting costs
The newly minted CARES Act has plenty that will impact government contractors and one area to pay attention to is how allowable costs will be handled.
What the 2009 financial crisis can teach us about COVID-19
The recovery from the 2009 financial crisis offers lessons for how we should respond to the COVID-19 crisis. IBM's John Kamensky explains what we learned and how it applies.
DHS contractors face new COVID-19 screening procedures
DHS is putting new restrictions in place for contractors as federal agencies and industry grapple with how best to collaborate on projects under quarantines and social distancing guidelines designed to limit in-person gatherings.
Booz Allen creates $100M COVID-19 employee fund
Booz Allen Hamilton has set aside at least $100 million for a COVID-19 resilience program to supports its 27,000 employees and the communities where they live and work.
PROJECT 38: Protecting small business during the COVID-19 pandemic
The challenges and risks faced by small business government contractors are severe. They face possible work stoppages, slower payments, layoffs, and the threat of bankruptcy. Bruce Lyman of the financing firm Parabilis explains to Senior Staff Writer Ross Wilkers what can be done to support these companies.
Efforts underway to bolster cash flow in face of COVID-19 pandemic
From large prime support for smaller subs to changes in DOD's progress payment policies, multiple efforts are underway to address the cash crunch many companies are facing during the COVID-19 pandemic.
SAIC sees some buffers against COVID-19 impact
Due in large part to the nature of its work, Science Applications International Corp. is telling investors it expects to be able to manage through the COVID-19 pandemic.
Pandemic puts squeeze on company finances
As the COVID-19 pandemic continues, more companies are warning about risks to their top and bottom lines as evidenced by recent disclosures by publicly traded GovCon players.
COVID-19's impact will far outlast the pandemic
COVID-19 will reverberate through the market for years to come but what that impact will look like and what it'll mean to the GovCon market are questions that are yet to be answered.
Legal update on coronavirus impact
Government contractors find themselves stuck between the proverbial rock and a hard place as agencies are slow to issue guidance to allow more worker flexibility in the face of the COVID-19 pandemic.
ADVICE
Project 38: Harnessing social media in the face of the COVID-19 pandemic
Many of us are practicing social distancing as the world deals with the coronavirus pandemic. Marketing and social media expert Mark Amtower shares his tips on how to use the tools to build and maintain strong relationships with your customers and partners, especially as you largely can't meet face-to-face.
Don't take the national security contractor workforce for granted
As the government moves through the COVID-19 crisis, it is critical that government leaders make the right decisions and remember that contractors are an essential part of the solution.
How the best M&A comms can help with COVID-19 communications
During a major event, even a crisis like COVID-19, it's important to think about how you communicate and what that says about your company and your brand.
In this interview, Lohfeld Consulting's Lisa Pafe offers advice and insights on actions you should take as COVID 19 causes contract delays and postponements.
Lisa Pafe of Lohfeld Consulting explores many of the business, capture and BD implications of the pandemic and steps you should be taking now.
Contracts, the law and coronavirus
Attorney James Fontana lays out the various regulatory and legal issues contractors need to be aware of as the coronavirus slows down the business of government.
BUSINESS IMPACT
COVID-19 drives Maximus to halt financial guidance
Maximus is temporarily suspending its financial guidance to investors because of the coronavirus pandemic and what it is doing to the economy. How soon will other public GovCon firms follow suit?
Is the future of telework now as coronavirus spreads?
Telework is becoming the norm for just about everyone who can amid the coronavirus pandemic. But in some ways, the trend was already headed in that direction and current events will keep it that way.
Explore the impact of COVID-19 on the GovCon supply chain in Senior Staff Writer Ross Wilkers' interview with Chris Meissner, founding partner with the 202 Group, a data analytics and market intelligence firm.
Contractors getting federal guidance on working amid coronavirus pandemic
Government contractors and their customers are figuring out how and what work goes on as the coronavirus pandemic is poised to speed up. We have consolidated the guidance that agencies are giving their industry partners on how to proceed and some reactions.
COVID 19 tests contractor resilency
Senior Staff Writer Ross Wilkers explores some of the possible financial impacts of the pandemic and how DOD, at least, is holding regular briefings with groups representing contractors.
This article by our own Ross Wilkers explores some of the challenges contractors need to prepare for as their employees shift to home offices and possibly shut out of government facilities.
CUSTOMER IMPACT
OMB expands use of easy-acquisition procedures in face of COVID-19
The Office of Management and Budget's revised thresholds for federal purchases are a welcome tool for agencies and federal contractors
DOD acquisition chief Ellen Lord has declared that contractors in the defense industrial base are part of the nation's critical infrastructure sector and can continue to report to work during the pandemic.
DOD looks to industry for anti-COVID 19 prototypes
The Defense Department wants industry's help in developing prototypes that can battle the coronavirus and other emerging biothreats.
FCW's Lauren Williams relays comments from CMMC chief Katie Arrington about how DOD is looking to be flexible with how training efforts are rolled out for the Cybersecurity Maturity Model Certification.
Acquisition contracts key to agencies opening telework options in face of coronavirus
Also of FCW, Mark Rockwell reports on the acquisition vehicles that agencies will lean on as they move toward more telework-based operations.
Senate panel looks for supply chain options
Rockwell covers a Senate Commerce Committee hearing that looked at the supply chain impacts of the coronavirus.
The coronavirus pandemic has turned our world upside down in many ways. Schools, events, businesses are shuttered. Many office workers have been sent home to telework.
We are collecting our coronavirus coverage on to this page as a quick resource for you to find our stories and analysis.