Lines blur between traditional and non-traditional players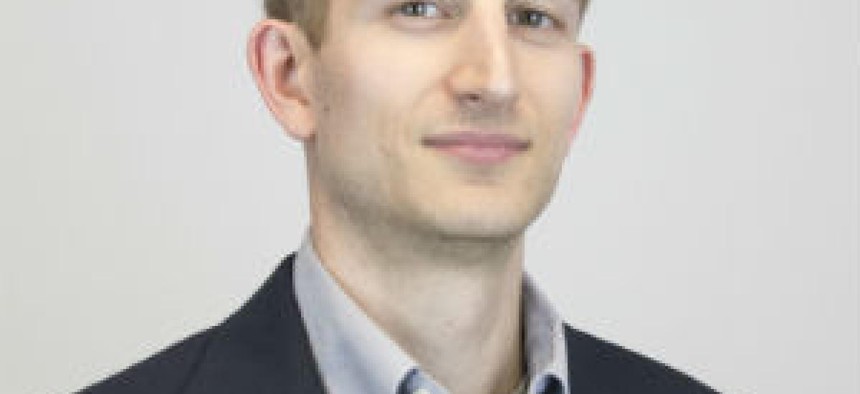 As more commercial companies enter the federal market, the lines between traditional and non-traditional players is evolving and changing how companies partner and how the government engages with industry.
Words such as "traditional" and "non-traditional" are evolving with respect to how companies pursue government market share and which areas they pursue, plus how agencies engage with industry.
The industry side sees federal systems integrators embrace partnerships with largely commercial product providers. The government side is seeing a rise in the use alternative contracts outside normal federal acquisition regulations to prioritize speed and quick fielding of capabilities, particularly by the Defense Department.
A case in point between both threads is Science Applications International Corp., whose defense systems group lead Jim Scanlon on Thursday touted how they "don't make anything at all." Instead, SAIC prioritizes the domain expertise and mission knowledge of its employees to know which technologies to bring in.
"I'm not going to worry about who makes what. I'm going to look at niche firms, I'm going to look across the globe, I'm going to evaluate technologies," Scanlon said to open an interview held at the Center for Strategic & International Studies' headquarters in Washington, D.C.
Domain expertise is "a valuable piece between our customers and the original product providers," Scanlon said. SAIC can "take a technology and put it into an integrated solution and give it the outcome that you're looking for."
There is what SAIC is coming out of its Innovation Factory through partnerships with commercial tech companies that include startups. SAIC's pursuit of prime roles on ground vehicle integration programs has been similar: Team with another manufacturer that provides the vehicle, then integrate and engineer technologies around that base.
Reston, Virginia-based SAIC is working with Polaris in pursuit of the Army's Infantry Squad Vehicle program to build a lighter-weight mobile truck.
ISV also illustrates what is happening on the government side: growing use of Other Transaction Authority contracts and other methods like them. The SAIC-Polaris team was one of three chosen last year for an OTA to prototype the ISV vehicles ahead of the downselect.
OTA procurements let companies like SAIC cast their nets wide to partner with companies such as Polaris without a long history in federal contracting, Scanlon said. But OTAs with DOD do come with a catch: at least one-third of development costs must come from non-federal government sources.
"In the services environment, where you look at it in the business model, the fee kind of deal, the cost sharing is much more challenging," Scanlon said. "In the use of the OTA, it does force you to look at those nontraditional partners and to bring and pull technology forward."
At the same time, some companies are coming in from outside the traditional government market ecosystem and taking market share away from heritage players in certain pockets.
Palantir Technologies arguably does not fit the bill of a traditional government contractor given the fact that the intelligence community's venture capital arm In-Q-Tel was an early investor.
But the 17-year-old company has certainly muscled in on territory normally thought of as ring-fenced by others with longer history there. In an interview with CNBC aired Wednesday, Palantir CEO Alex Karp confirmed a widely-reported figure of around $1.5 billion in U.S. and international government contracts the company holds.
Karp described Palantir's business as having "gone from being 60-40 commercial (versus) government, to probably 50-50."
The U.S. inventory includes two key projects with the Army: the December win of an almost $111 million contract to build a consolidated data dashboard, and the $876 million "DCGS-A" battlefield intelligence system effort that Palantir already has won one task order on over the program's other prime in Raytheon.
A third effort reportedly also in that contract inventory is Project Maven, the much-classified Defense Department artificial intelligence program that Google ended its role in last year following protests from that firm's own employees.
Karp did not confirm Palantir's participation in Project Maven to CNBC at the Davos Economic Forum in Switzerland, but said that "If this were true, I'd be very proud." Like his Amazon and Microsoft counterparts, Karp also touted Palantir's pride in its government work and gave a glimpse into how company has gained that market share.
"About five years ago we looked at our product offering and decided to rebuild our core offering for the government. Start with a commercial product, which can be used in commercial and government, and revitalize our strategy of going to market, and we saw the results last year but dramatically this year."
Palantir's books are still under wraps but here is one safe bet: the truth of its real government market share will come out whenever the company eventually goes through with a long-anticipated initial public offering. Karp confirmed they "are going to IPO and are preparing internally" to go public, but gave no timeframe.
Here is a second safe bet: How the words "traditional "and "nontraditional" are used five years from now looks to be significantly different than they are today.