Jeff Bezos' defense of military tech work has this (unspoken) people message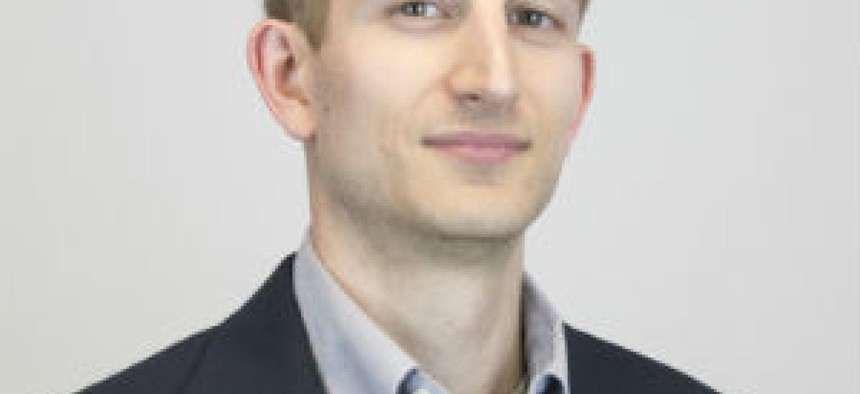 Jeff Bezos wants Amazon and other tech companies like it to keep working with the U.S. government and military. That statement could have broader meaning beyond just the technology and recruiters at government contractors may want to take notice.
A fireside chat interview with Amazon's founder and CEO Jeff Bezos that took place Saturday at the Reagan National Defense Forum in California came at an interesting juncture for him and his businesses.
There is the JEDI cloud contract that the Amazon Web Services subsidiary has gone to court over. Another one of Bezos' businesses scored a bid protest victory of sorts last month, when Blue Origin learned it will get another shot at a large Air Force launch services contract.
An overarching context to all that is the ongoing business, ethical and philosophical debates within commercial technology companies over doing business with the federal government and particularly the U.S. military.
Two takeaways from the interview stand out to me. One is that at least publicly, Bezos is not putting all of his eggs in the JEDI basket, although that contract never came up in the interview and Bezos has never commented on it. Bezos has instead let AWS CEO Andy Jassy do much of the talking about why that business has gone to the judicial arena over JEDI.
But Bezos did say "we are going to support the Department of Defense, this country is important" -- an indication that Amazon will pursue other contracts as they come up.
Analysts I spoke with in the wake of Microsoft's selection for JEDI believe that contract is hardly an all-or-nothing opportunity for AWS considering the market share they already have in the overall enterprise space, including federal.
Keep in mind also that AWS has formal relationships with substantially all of the major federal systems integrators responsible for helping agencies move to and work with commercial cloud offerings.
A second takeaway from the Bezos interview is one government contractors might have to keep in mind, particularly as Amazon's future second headquarters in the Washington, D.C. region gets closer to full operation.
Bezos acknowledged some complexities about the issue, but said "this country is in trouble" if tech companies do not work with the U.S. military.
The most recent notable example of commercial tech companies walking away from such work came earlier this year when Google decided to not renew its contract for Project Maven, an effort to use artificial intelligence in analyzing drone videos. Much of that angst there and at other tech companies has been driven by employees.
"I know it's complicated but you know, do you want a strong national defense or don't you? I think you do. So we have to support that," Bezos said. "We are the good guys, I really do believe that."
Microsoft CEO Satya Nadella said as much in an interview with business news outlet Cheddar in July: support the government and the democratic process it works within.
Government contractors often tout the mission they serve as central and a differentiator from commercial businesses, particularly in terms of recruiting and developing talent.
Investors, analysts and reporters like myself are asking about the impact of Amazon's "HQ2" on tech talent supply and recruiting.
The answers given vary. One is that HQ2 will be a magnet for the region as a tech hub. A second related effect is that the talent supply can only grow, in part because Amazon is partnering with higher-education institutions.
But this third answer is more bold: the kind of talent Amazon recruits is different than the mission-minded and purpose-driven people GovCon typically brings in.
Which gets to the unspoken but very clear statement from Bezos. He is touting mission just as much as the GovCon companies are and wants employees to think that way as well.
A question worth posing then is this: is mission and public service still a differentiator from commercial tech that GovCon can tout in their pitches to talent?
Both HQ2 towers are scheduled to be completed by early 2023. The next four years could give some answers.