How Lockheed is processing what Amazon HQ2 means for D.C.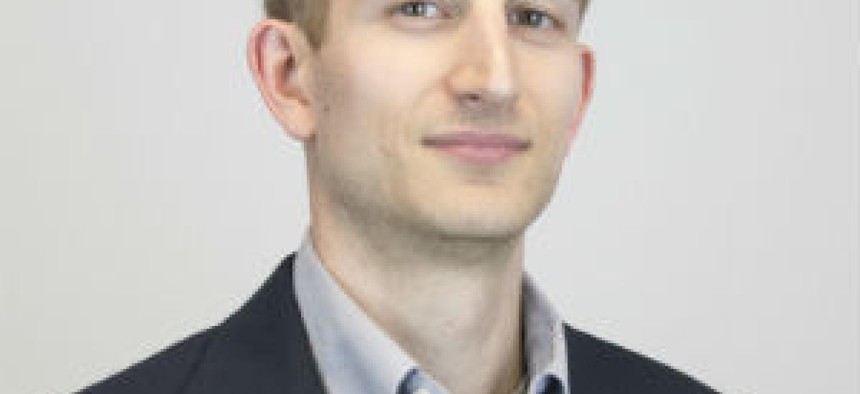 The Washington, D.C. region is still trying to understand the implications of Amazon's future second headquarters. What does the world's largest defense company make of it?
Substantially no one was surprised when Amazon in November 2018 selected the Washington, D.C. metropolitan region for the home of the global tech giant's second corporate headquarters.
As 2019 closes and 2020 arrives, we also say that nearly everyone is still trying to process exactly what HQ2's arrival in Arlington, Virginia's Crystal City precinct means for the region and its economy.
Government contractors certainly are no exception given how large those companies loom in the D.C. area's economic picture.
But as Lockheed Martin's Cheri Larkins recently reminded me, companies of all shapes and sizes across many markets call the National Capital Region home and have done so well before Amazon and HQ2's 25,000 jobs officially come to town.
"Disproportionally, it's one of the most talented labor markets anywhere globally. People come from all over to be connected to the businesses, the industries and the government opportunities in this region," said Larkins, director of talent acquisition for Lockheed's rotary and mission systems segment that houses the company's cyber business.
The cyber piece is key to mention here given how the GovCon industry is wondering what impact the arrival of HQ2 will have on an already-crunched supply of technology talent in a location with historically low-unemployment and what some economists have termed "negative unemployment."
Count Larkins as one of those who is looking at Amazon's presence in the capital area through a glass half-full lens.
"For us, the idea of Amazon coming to the area, we hear more talent," Larkins said.
Worth noting is how the commonwealth of Virginia is making a sizeable bet on the scenario Larkins stated, where HQ2 acts as a magnet to draw in more skilled tech workers and helps grow the supply of those people in the region.
In its statement last year to help announce HQ2, the Virginia government said it plans to invest up to $375 million over the next 20 years for master's degree programs in so-called STEM fields -- science, technology, engineering and mathematics -- with $50 million set aside for similar education programming at the K-12 grade level.
Advanced degrees are not the only method tech workers have to reskill or upskill themselves. As Larkins pointed out, GovCon companies can both support employees through master's degree programs and have more internal-facing efforts.
"What we're all realizing is that as the need for technology and cyber talent continues to grow, we're looking at the trends from a collegiate perspective and there just isn't enough in the pipeline of individuals graduating with four-year degrees to be able to sustain the demand," Larkins said. "One of the things we're doing is investing in apprenticeship programs (and) looking at alternative paths to technical competency outside a four-year degree."
That does not mean Lockheed is forgetting about the path starting with a K-12 education, followed by going to a university and then entering the workforce.
Larkins cited the company's support of hackathon events as one example, along with programs run by Girls Who Code and other initiatives to spur interest in STEM among women and minorities.
"We want to be part of those moments and show the students what an engineer looks like, show students what that career path could be, and focus on exposing diverse pipelines, diverse talent and letting them see themselves in a career here," she said.