Centuari closes two deals as it grows its platform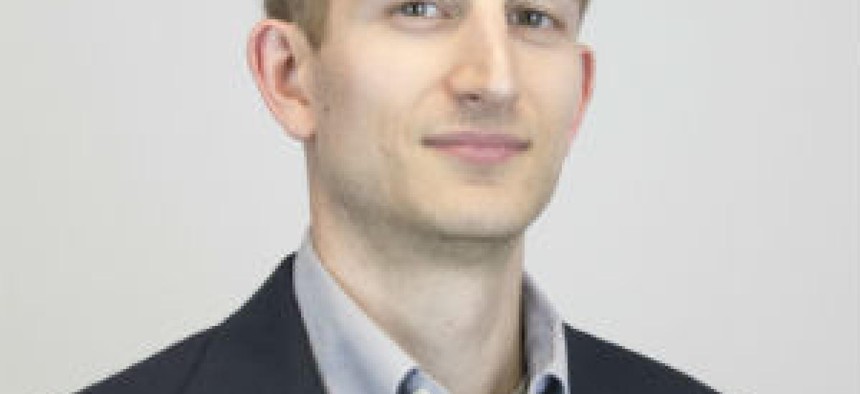 Centauri is moving fast on the acquisition piece of its overall strategy to build a higher-end defense technology integrator focused on space, intelligence and cybersecurity.
Fresh off its first deal in September, Centauri has closed two more deals for The Design Knowledge Company and PreTalen that also grow the buyer's footprint in the Dayton, Ohio, region that both companies are headquartered in.
Terms of the transactions announced Wednesday were undisclosed. But Chantilly, Virginia-based Centauri said it is now a company with around $475 million in annual revenue and 1,650 employees with 20 percent of staffers based in Greater Dayton -- home to Air Force Research Laboratory and other key service branch organizations.
There is some truth in saying that Centauri is bulking up quickly given how its Arlington Capital Partners owners formed the contractor through a merger of three other portfolio companies and has now completed three subsequent transactions, most recently of Kord Technologies in September to add directed energy work.
But the construction of Centauri also has the concept of focused scale in mind and also includes internal investments to support that, CEO Dave Dzaran said.
Centauri's key focus areas are "where we have been able to establish clear expertise and we're building and expanding our capabilities, our labs in order to focus on areas," Dzaran told me.
"When we talk about scale, it's about having realistic expectations with respect to where we want to be versus time," he added.
What this new pair of deals certainly does for Centauri is push it further up the food chain of the middle market and give the company an added position in two areas defense agencies are wrestling with.
TKDC focuses on space domain awareness and visualization for situational awareness missions. The company also specializes in trusted microelectronics that are the smallest components in complex weapon systems.
Dzaran said that just like their government customers, defense companies and businesses in commercial markets alike are equally concerned about where those microelectronics come from and particularly certain overseas locations. These small parts are often bought on an as-needed basis as well and that means little time for testing and verification.
"The key aspect of trusted microelectronics is in helping to identify those sources that can be trusted. And even when you identify the sources that can be trusted, you want to make sure that as they continue to supply different processors, microprocessors or electronic components, that you're really getting what you think you're buying," Dzaran said.
Regarding the other deal for PreTalen, that company specializes in technology related to cyber and navigational warfare. That includes understanding of both techniques and vulnerabilities related to GPS technology and the broader umbrella of so-called "PNT" -- positioning, navigation and timing.
"Our adversaries take note of how important our ability is to navigate on a global basis, our reliance on GPS, and not just the space systems themselves but the terminals that are on the ground and integrated into systems," Dzaran said.
What these deals also do for Centauri is shape how the company sees itself in the market and how that has changed.
"In the early days of our company, we had a lot of studies and analyses and that evolved into more of a solutions provider," Dzaran said. "Now the next level is providing integrated systems, performance, analysis, system engineering, executing key risk reduction activities to help advance and enable capabilities."