SAIC's battlefield solution picked as Industry Innovator best in class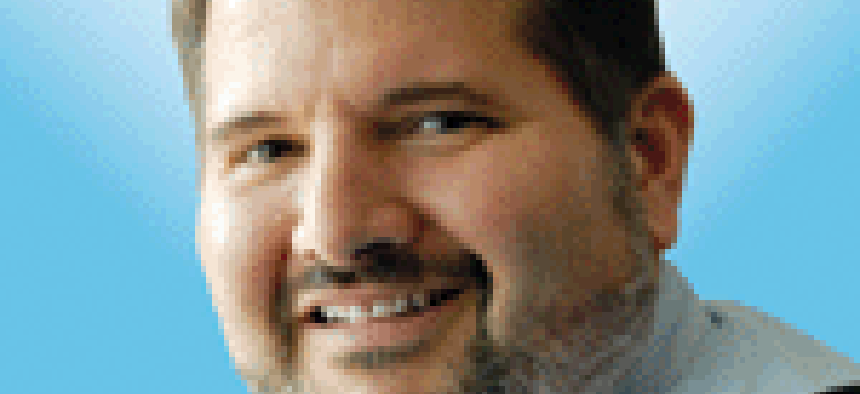 Science Applications International Corp. has been selected as "Best in Class" from among the winners of this year's Washington Technology Industry Innovator Awards.
SAIC stood out with its Internet of Battlefield Things, a solution that brings together a variety of commercial technologies including sensors, mobile broadband and networking, cloud computing, high-performance computing and power management.
The idea is to create a real-time, multi-domain situational awareness and persistent communications. Designed for battlefield condition, it also operates in a disconnected mode.
SAIC also pushed the envelope on miniaturization, reducing size, weight and power constraints that are very real on the battlefield. An expeditionary command center can now fit into a vehicle, creating in essence an "anywhere" platform that is easy set up and less of a target.
The Internet of Battlefield Things also relies on commercial technologies to bring features and functions to the tactical edge that are generally only available in safer environments, including apps on mobile phones and alert systems to a mobile device.
During a demonstration, the Marine Corps presented numerous challenges that represented the complexity of battlefield conditions. By using SAIC's solution, Marines responded to those challenges armed with real-time information -- captured via sensors and translated through a software gateway and layers of analytics that gave meaning to the data. The result was actionable intelligence that could inform targeting and other battlefield actions.
More than 1,000 tests were conducted on the system at a 96-percent pass rate during the Marine Corps Advanced Naval Technology Exercises East at Camp Lejeune, North Carolina.
There are applications beyond the battlefield for organizations that have highly-specialized requirements such border security, disaster relief, and counter-narcotics activities.
While SAIC was picked as the Best in Class, the rest of the Industry Innovator award winners aren't too shabby themselves, offering solutions to customers that leverage the latest technologies such as artificial intelligence, cloud computing, advanced analytics and cybersecurity.
For more on all of the 2019 winners, click here
The Industry Innovators are part of a company-wide program that includes GCN and FCW, which present awards to Government Innovators and Rising Stars. Click here to read more about them..