The 7-Step Marketing Planning Process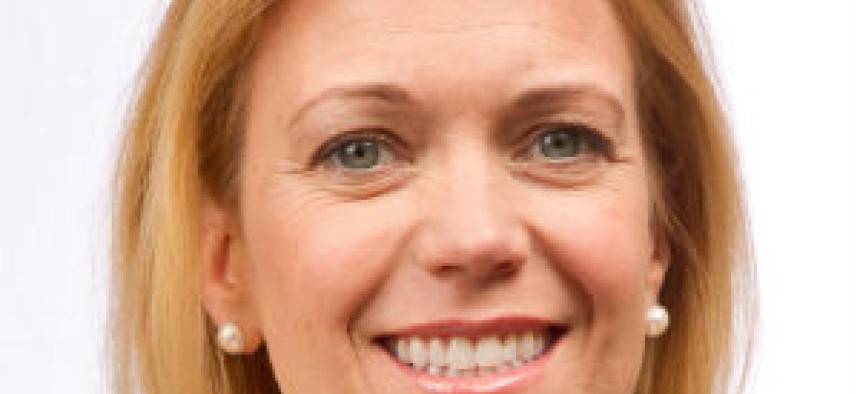 A systematic marketing planning process can be adapted to a wide variety of challenges, from launching a new firm or practice area to repositioning an existing firm. Here's how to do it.
A systematic marketing planning process can be adapted to a wide variety of challenges, from launching a new firm or practice area to repositioning an existing firm. Here is a brief overview of the most essential parts of the process.
1. Understand the business situation you are facing.
To gain a clear understanding of your business goals and any related constraints, look closely at such factors as:
Have new competitors slowed your growth?
Is price sensitivity limiting your margins?
Has your market become commoditized?
Base your planning process on regular, systematic marketplace research. To name just a couple of types of research that may be applicable, a SWOT analysis can help you organize and evaluate your business drivers, categorized by strengths, weaknesses, opportunities, or threats, while opportunity research studies the viability of different markets or target audiences.
2. Research to gain insights into your target clients.
In my firm's experience, practicing professionals almost always have some misunderstandings or blind spots about key elements of how their clients make decisions. Fortunately, client or persona research provides insights into target clients and their process for selecting a firm.
For example, many marketing professionals correctly understand that their customers value them as trusted advisors; but what they may miss, however, is that few prospects are simply looking for a trusted advisor. Rather, they're almost always seeking a firm to solve a specific business problem.
If you do research to understand this basic distinction — and develop your marketing plan accordingly — you will win more new customers … and then evolve into their trusted advisor.
3. Be smart about positioning your brand.
At its most effective, positioning elevates a brand to the point where people can't help but take notice. A brand that is different and unexpected stands out from the competition and has a distinct marketplace advantage.
This starts with identifying differentiators — which is easier said than done. To truly be effective, a differentiator must be:
True — You can't simply make it up; rather, you must live up to your promise every day.
Provable — You must be able to prove it, especially to skeptical prospects.
Relevant — It must be important to prospects during the firm selection process.
Next, use your differentiator(s) to draft a focused, user-friendly positioning statement: a short paragraph summarizing what your firm does and for whom — and why clients prefer you over competitors. Your various audiences (e.g., potential clients, referral sources, and employees) are interested in different aspects of your firm, so develop targeted messaging for each.
4. Define your service offerings — and then refine them.
Service offerings can get stale over time, so it's a smart strategy to update them to keep your competitive advantage.
For example, as customers' needs change, you may want to introduce new services. Your research might uncover issues many customers are not even aware of yet, such as an impending regulatory change, suggesting a range of possible service offerings.
Whatever changes you decide to make to your service descriptions, they should be informed by your analysis and research into your clients and competitors.
5. Identify your preferred marketing techniques.
Once you have gathered insights into how, where, and when your prospects are looking for information about firms like yours, your next goal is to make your expertise more visible and tangible to them — a result that we call Visible Expertise.
Achieving this requires a balanced marketing plan. What works best, according to our research, is a 50/50 blend of offline (traditional) and online (digital) techniques, as shown in Figure 1.
| | |
| --- | --- |
| Traditional | Digital |
| Networking | Social Media |
| Speaking | Webinar |
| Meetings | Phone/Video |
| Print Publications | Blogs/Online Publications |
| Direct Mail | Email |
| Cold Calls | Search |
| Print Advertising | Online Advertising |
| Associations/Trade Shows | Groups/Online Conferences |
Figure 1. Traditional and Digital Marketing Techniques
6. Identify any new skills, tools, and infrastructure you will require.
If you're considering new marketing techniques, you may also need new tools and infrastructure. Some of the most common are:
Website
Marketing Collateral
Marketing Automation
Search Engine Optimization (SEO)
Social Media
Video
Email
Speaker Kits
Proposal Templates
To keep your marketing teams up-to-date on today's ever-changing digital tools, your choices are to learn, retain or hire. The fastest growing firms, according to our research, tend to use more outside talent.
7. Document your operational schedule and budget.
Be sure to include specific timelines and deadlines so you can measure your progress. Develop a marketing calendar that includes every tactic you will be using (blog posts, emails, tradeshows, and webinars) during the upcoming quarter or even the entire year. You may need to adjust this calendar — possibly as often as weekly. Build in consistency and predictability, but leave room for last-minute changes.
To build a budget, start with the tools and infrastructure mentioned above. Use benchmarks when available, and don't forget to allow for contingencies (usually 5-10% of overall budget).
The next step is yours!
Of course, doing all this is often easier said than done — so my advice is to gather your team, do your research, and get started on your marketing!