Microsoft no underdog, but JEDI win resets the federal cloud landscape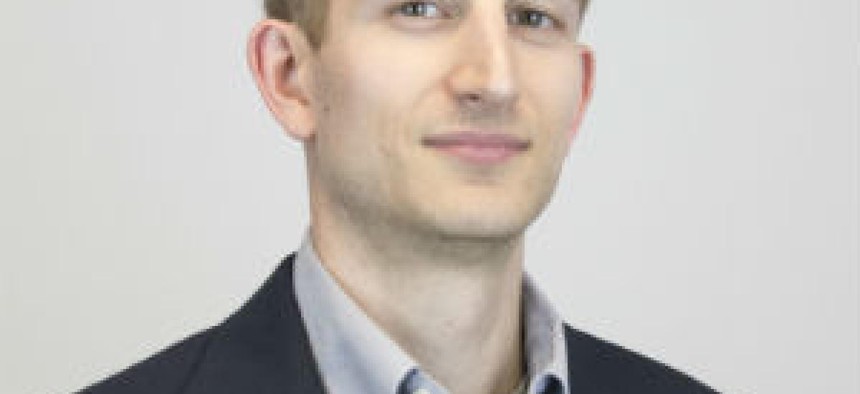 Microsoft's JEDI victory will only increase competition and innovation, market analysts and observers say.
Amazon Web Services and Microsoft going head-to-head for the Defense Department's JEDI cloud infrastructure contract was the final competitive field many analysts and observers expected.
But what kind of prospects did Microsoft have of coming as the winner for the Joint Enterprise Defense Infrastructure program, which at least some in that group of market watchers perceived AWS as the favorite?
We are being told yet again that Microsoft's win should not be characterized as a major upset and hence a surprise (there we go with that word again) considering how both the JEDI acquisition specifically and the overall cloud market has changed since its inception two years ago.
JEDI remained a single-award contract throughout, but DOD officials also increasingly spoke of that initiative as one of many strategies for a department that already has multiple clouds to begin with.
"DOD's evolving cloud preferences seemed to shift the JEDI competition in favor of Microsoft's hybrid cloud approach that blends existing IT infrastructures with new cloud systems while leveraging partners to a greater degree in the migration process," John Caucis, public sector IT senior analyst at Technology Business Research, wrote in a note for clients Monday.
That would fall in line with indications over this year that "DOD's cloud migration strategy was increasingly favoring a more piecemeal and unhurried transition to the cloud," Caucis said.
Take that into account, plus the fact that Microsoft has been already embedded inside DOD's IT architecture for almost four decades.
"They've seen the movement in technology, they've seen the transformation of technology, they've seen each new era of technology," said James Bach, federal technology contracts analyst at Bloomberg Intelligence."It makes sense that (DOD) would want to have a partner that knows the environment very well. Not to say Amazon doesn't have the capability or doesn't have the experience in some of those areas. But on that front, Microsoft has the advantage."
AWS was seen as the favorite for JEDI partly on its contract won six years ago in a true upset to build a cloud infrastructure for the CIA and other intelligence agencies. Caucis pointed out that Amazon brought to the equation an alliance with VMware, which was estimated to be hosting anywhere between two-thirds and three-quarters of government workloads running on a cloud at the time.
AWS also held the government's prized Impact Level 6 designation to host secret and top secret-level data in a cloud environment. Microsoft has been working to get to IL6 this year. JEDI's requirements essentially stated that IL6 was not required at the time, but bidders must eventually get there.
Microsoft also got a helping hand of sorts from not just one of JEDI's fiercest critics and early protestors, plus DOD's general industrial policy approach. Those factors lead public sector IT watcher Chris Meissner to say Microsoft's win "should not be too surprising."
"The protests by Oracle gave Microsoft over a year to catch up on AWS' lead," Meissner, a partner at market intelligence and supply chain analytics firm 202 Group, wrote to me.
"DOD manages a lot of markets where only a few credible competitors exist (large shipbuilding, next generation fighter jets are two examples). In those instances, the government seems to value keeps viable competition and maintaining the health of its industrial base," he said. "The customers buying cloud infrastructure should be seen as providing choices for different DOD customers buying cloud services and they are enabling more choice with the JEDI award to Microsoft at the highest levels of clearance and capability in IaaS (infrastructure as a service)."
Bloomberg Intelligence's Bach estimates that based on 2018 figures, AWS commands about 46.5 percent of the overall IaaS market with Microsoft next with12.1 percent. Where Microsoft came in was its work on hybrid IT environments that that mix cloud and legacy -- the latter of which DOD is riddled with.
Microsoft already has a win of sorts on the DOD commercial cloud front through the $7.6 billion Defense Enterprise Office Solutions contract for calendar, email and other collaboration services. DEOS will go to a federal systems integrator as a prime, but whichever company wins the redo of that contract after a protest will roll out Microsoft Office 365 services throughout DOD.
AWS could still protest the JEDI award, even just to get more information beyond the debrief, and hence delay the work. But we can still gauge somewhat which direction DOD wants to go with its cloud ambitions and what it might signal to other agencies.
"It undercuts the notion that Amazon Web Services is the only provider of these services and that's important, because now when another agency looks to set up a big cloud infrastructure vehicle, they're going to have two studies in it," Bach told me. "It's a pretty big statement on where the cloud market has gone since 2013. Back then it was all Amazon and all cutting costs. "The other part of the discussion is who has the best technology to build workloads and applications on, and there might be a more robust discussion on where they want to go for that."
Which means IBM, Oracle and Google still will be in the federal cloud game. AWS too.
"I very much doubt AWS will stop pursuing DoD work because it lost JEDI, so now DoD has two behemoths in IaaS duking it out. That can only help innovation and cost," Meissner said.
"This isn't going to disrupt too much, there's enough room for everybody to grow," Bach said. "There's a lot of funds that are going to be available and unleashed in the federal IT market, and Amazon is still the number one player. Clearly they're going to be a part of IT modernization.