Northrop shuffles businesses with reorg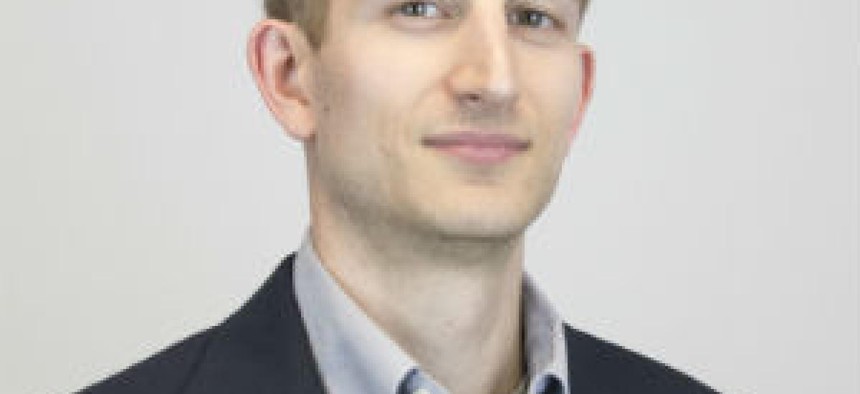 Northrop Grumman has reorganized and renamed its business sectors around shared markets, customers and technologies.
Months after one reorganization centered around its services work, Northrop Grumman is making some more changes but remaining a company with four segments.
Falls Church, Virginia-based Northrop said Wednesday its new segment names will be aeronautic systems, defense systems, mission systems and space systems. The current segments are aerospace systems, mission systems, innovation systems and technology services.
This new structure is effective Jan. 1, 2020, and does not change Northrop's forecast of $34 billion in revenue for this year.
"This new operating structure allows us to take full advantage of our company's portfolio by aligning businesses that have shared markets, customers and technologies," CEO Kathy Warden said in the release. "It will accelerate our ability to rapidly identify and deliver the technologies, products and services our customers need, and fuel our continued growth and execution."
On the surface, the most significant change is regarding the technology services business which becomes part of the new defense systems.
Defense systems will house Northrop's technology services and sustainment and modernization work. Also in that portfolio are battle command systems, directed energy, tactical weapons, information systems.
The segment will be led by Mary Petryszyn, current general manager of land and avionics for the C4ISR business within Northrop's mission systems segment.
In conjunction with the reorganization, the company said in a regulatory filing that current Technology Services President Christopher Jones will retire from the company on Jan. 10, 2020. Northrop's Chief Strategy and Technology Officer Patrick Antkowiak will retire on Dec. 31, 2019. Both also are corporate vice presidents.
Northrop formed the Technology Services business in 2016 after another realignment that saw the company consolidate from four segments into three, where parts of two came together to form what is now called "TS."
In 2017, Northrop started to talk about with more frequency a shift the TS business has been on to steer away from lower-margin services and gain more synergies with the rest of the company's product and platform business. Earlier this year, Northrop consolidated two TS groups including the IT services unit in a move aimed at being better positioned to grow.
That put Northrop on a slightly different path with respect to its services portfolio than other large defense companies like Lockheed Martin, which spun off the bulk of its services work to Leidos. L3 Communications and Harris Corp. did the same kind of divestiture before they merged to become L3Harris Technologies.
Applying the same market dynamics that drove those spinoffs or sales is more difficult in Northrop's case given that the company already was on a path to exit lower-margin, commoditized services at the time it formed technical services. Northrop essentially decided to redeploy people and assets to new work within the company versus finding an entire new home for them.
In fact, the technical services' operating margin steadily rose from 9.6 percent to 10.3 percent over the past three years even with the revenue declines that were somewhat by design as the business repositioned itself.
My conversation with Northrop executives as part of last year's WT Top 100 series revealed a few large IT modernization and systems integration jobs under the hood, plus how that business sought synergies every day with the rest of the corporation.
Despite the recasted name, Northrop lists civilian agencies as among the new defense systems segment's customers in addition to those in the military and other national security domains.
It is worth pointing out also that two of Northrop's largest civilian contracts are a potential $850 million award to modernize the State Department's consular systems and a seat on the Social Security's main IT services vehicle with a $7.8 billion ceiling.
Now for the details on the rest of Northrop's reorganization. The aeronautics systems segment that houses Northrop's manned and unmanned aircraft lineup will be led by Janis Pamiljans, current president of aerospace systems.
Space systems will be led by Blake Larson, current president of the innovation systems segment.
Northrop formed the innovation systems segment out of last year's acquisition of Orbital ATK, which Larson was chief operating officer for prior to the transaction.
The mission systems segment led by Mark Caylor will focus on open architecture, cyber-secured and software-defined systems for defense and intelligence applications.