How a stable health market creates new opportunities for Cognosante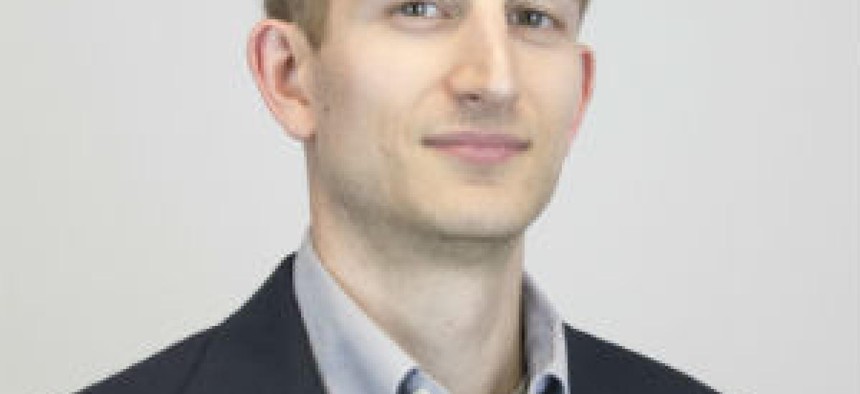 The health IT market is in a period of greater stability and that's creating an environment for companies such as Cognosante to pursue new contract opportunities, as well mergers and acquisitions.
Federal health officials faced broad uncertainty and took a pause not too long ago as everyone awaited to see the outcome of the political fight over funds for Affordable Care Act initiatives.
Yes there is an election next year and that disagreement will not go away, but the ACA law never was repealed or get significantly changed to any degree. ACA remains on the books and the return of certainty means health agencies have been at work on their business and technology modernization initiatives.
That also means more certainty for companies such as Falls Church, Virginia-based health care IT contractor Cognosante to work on and pursue opportunities in areas like cloud computing migration, digital transformation and agile development.
"(With) the stabilization of the programs, they get more mature and in operations and maintenance mode," Cognosante President James Gordon said.
Gordon joined Cognosante in March in the newly-created role of president to work with founder and CEO Michele Kang. Prior to that, he was a division president at Maximus and spent 11 years at GD's IT services business.
In our conversation, Gordon also became the latest executive I have spoken with to mention how agencies to varying degrees are embracing the idea of modernization by embarking on smaller procurements as a starting point. Companies have to pass various checkpoints and incorporate design thinking throughout in order to succeed.
"If you didn't pass that gate, they never really looked at your evaluation, proposal or anything else," Gordon said of one recent procurement Cognosante saw.
Some procurements he mentioned start at between $20 million and $50 million. They then gradually winnow down to a final multi-year award valued anywhere between $100 million and $500 million.
That puts more onus on industry to put its best foot forward at all times but Gordon sees it as a positive development for companies and their agency customers.
"It is a lot easier to measure from the government's side; this is success because 'we had these milestones,'" Gordon said. "It also makes the procurement process faster so you're not trying to solve everything in an additional procurement."
Cognosante's win of the Centers for Medicare and Medicaid Services' potential $40 million "Navigator" program in July is one example of quicker-cycled procurements. It also helps show how agencies are leaning on firms such as Cognosante to act as a conduit and helper for moving to cloud environments.
For the Navigator effort, Cognosante will support delivery of services to help sustain a multi-cloud provider environment. The company also holds a separate $370 million contract won last year for similar work at the Veterans Affairs Department.
What a cloud solution can do for health agencies responsible for large swaths of data and with aging infrastructures can be unique from agency to agency, Gordon said, but there are common themes of cost and capacity.
"Right now, CMS still has a lot of mainframes, but what else can process 4 million claims a day, it's just a powerhouse. I don't know if mainframes will ever go away," Gordon said.
"In some instances, there is the ability for them to modernize and maybe use new applications, but it's always driven by cost. These data centers are very expensive to run and your data and the accessibility to it, the flexibility of it, and only needing to use what you need is very appealing," he said. "You don't have to worry about the data center going down in Baltimore when it's sitting in the AWS (Amazon Web Services) cloud."
Also high on Cognosante's to-do list is an item shared with companies in the federal market: mergers and acquisitions. Gordon said the company has observed an increase in movement over the last six months with respect to M&A in the federal health segment.
"I think that will continue. As companies mature, they have to make that decision of 'Am I going to invest in infrastructure and processes?'" Gordon said. "They get to a certain size that it becomes very difficult for them to go to the next level."
Cognosante's two most recent acquisitions included last year's buy of contact center monitoring firm J.Lodge and the 2016 purchase of another health care and enterprise IT firm in The BITS Group, the latter of which added a spot on the Veterans Affairs Department's largeT4NG vehicle for IT services.
But even more recently than those, Cognosante was a player on the market's M&A scene as a seller. The company sold its consulting division to NTT Data in a move to further hone the core Cognosante business around health care technology solutions.
The decision to find another home for the consulting business also sought to mitigate organizational conflicts of interest between that unit and other parts of Cognosante.
Gordon added the move helps refocus its state practice more in line with what the company does for federal agencies.
"As the business grew, we just found ourselves to not be able to take the great stuff that we do on the federal side and take it to the states," Gordon said.
Recent history and Gordon's prior comments might suggest that the company is focused on acquisitions of the tuck-in, capability-based variety. But Gordon said Cognosante is also willing to think larger and used GD's buy of CSRA last year as the imagery.
"We also like the big ones. I wouldn't say a CSRA big one, but for us a big one is a half a billion to a billion dollars. That doesn't scare us," Gordon said. "There's a lot of experienced people in this company that know how to bring in those companies and how to integrate them."