ManTech eyes greater geospatial, automation capabilities in latest acquisition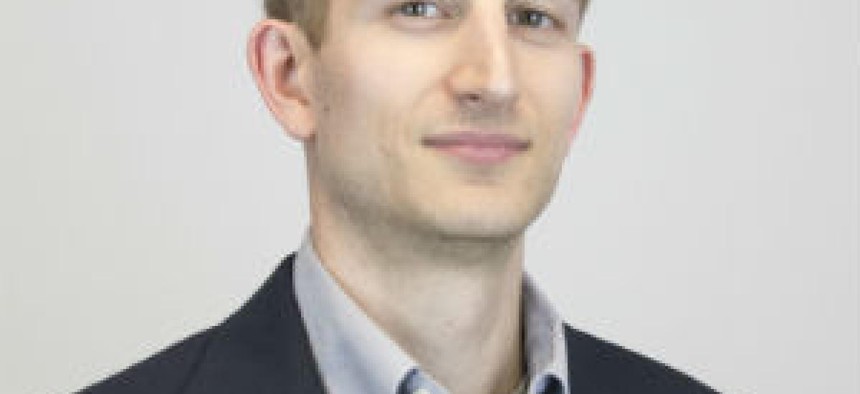 ManTech International is acquiring a company co-founded by one of its own former executives five years ago to further beef up geospatial intelligence and automation services as national security agencies are looking to combine technologies and capabilities in both areas.
Herndon, Virginia-based ManTech also sees this deal to purchase H2M Group announced Thursday as further expanding business with the National Geospatial-Intelligence Agency, which itself has customers across the government that acquire data from NGA for their own missions.
In a phone interview with me Friday, ManTech's cyber and intelligence solutions group President Rick Wagner cited the combatant commands as among those key customers of NGA.
Those commands and other agencies also look to NGA for capabilities in full-motion video as that type of data only grows in volume and importance for government customers, he said.
"We're looking at all those areas to help us beef up our ability to provide analytics support and to build automation in the way analytics are performed," Wagner said. "Because people are at a premium and I think they will continue to be so, so it becomes very important to be able to have automated tools that can help enhance the ability of those people to do their job."
Terms of the transaction were undisclosed, but ManTech said H2M will add nearly 180 employees to the almost 7,800-strong workforce. One of the government market's most frequent acquirers, ManTech has made more than 50 transactions since its 1968 launch and close to 30 since its 2002 initial public offering.
The deal for H2M is ManTech's second of this year so far since the April closure of the Kforce Government Solutions transaction. Mergers and acquisitions are a core piece of ManTech's corporate strategy: one Wagner said he and other group presidents have constant dialogue on with CEO Kevin Phillips and the board of directors led by Executive Chairman George Pedersen.
"Those types of strategies really come out of the groups in terms of which we operate," Wagner told me. "I'm charged with trying to determine the strategy across the intelligence community and some of the special program areas.
"I take a look at what capabilities will enhance our ability to support our customer's missions and help us grow the company, and put those forward toward corporate M&A and they help me to look for companies that will help achieve those goals."
Manassas, Virginia-based H2M was co-founded in 2014 by CEO Melissa Maquette, who was a vice president of ManTech between 2007 and 2010.
The woman-owned small business scored a major win in February 2018 when it secured one of nine seats on NGA's potential 10-year, $1.05 billion "Mojave Functional Area 1 General Support Services" contract vehicle for technical and other professional services.
H2M's other significant NGA contract is the "Multi-Intelligence Analysis and Collection Support Services" small business vehicle for imagery and geospatial analytics, plus science-related services for the agency and others in the Defense Department.
That contract checks another box in ManTech's acquisition strategy of seeking new vehicles, while H2M's services in the geospatial and automation areas fulfill the capability requirement for the buyer's thesis in deals. ManTech already provides cyber and IT services to NGA, while looking to add analytic and other automation work alongside that.
There is also the people aspect to consider, given the well-documented shortage across the public sector ecosystem on the part of agencies and contractors when it comes to cleared technical talent. H2M grows ManTech's roster of those people as agencies put staffing requirements in contracts put out to industry for bid.
"There's a long-term view to that, because our customers have ways in which they acquire and generally now those contracts are looking for people to do jobs," Wagner said. "What we're trying to do is while we support that (contract), at the same time build automated tools that we can take to the customers and help shape how they acquire in the future.
"I think what you'll see is a shift away from level-of-effort contracting to more outcome-based contracting, which will be based upon a combination of people and tools that a company can bring to those customers that help them to more efficiently meet their mission."