Guidehouse sees mirror image of itself in $1.1B Navigant acquisition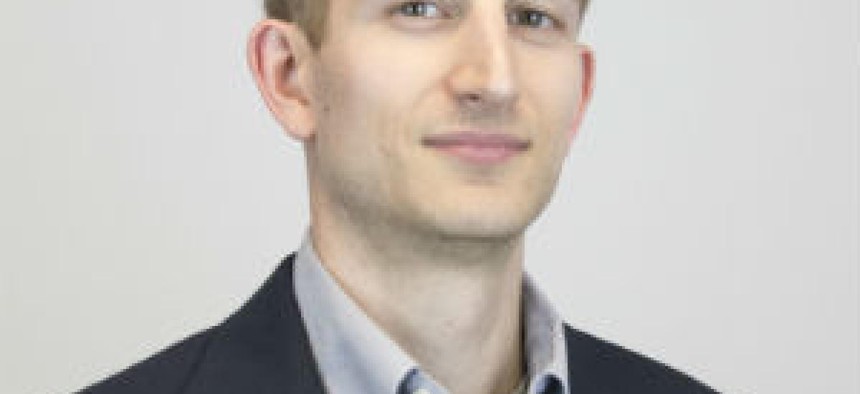 Guidehouse just came off the one-year anniversary of the company's rebrand and relaunch as a standalone management consulting business and during that time of standing up partially had its eye out for other businesses that could be a good fit to combine with.
The public sector-focused firm believes it has found that fit with Friday announcement that Guidehouse will acquire Navigant Consulting for $1.1 billion to add more of a presence in commercial markets the buyer sees as complementary to the government work.
Navigant does also have a footprint in the public sector but more significantly adds services in private sector markets such as energy, financial services and health care. Clients in those commercial markets are not just adjacent to McLean, Virginia-based Guidehouse's public sector customers but have their eyes on happenings in the government arena, CEO Scott McIntyre told me Friday.
"The commercial clients that I've had the opportunity to work with are similarly making inquiries as to what's going on in certain parts of the government," McIntyre said. "Banking and capital markets clients on the commercial side want to know what's going on, on the regulatory side."
"Our clients in government are keenly interested in what are emerging practices, trends (and) tools that are serving the commercial industry and they want to make sure they have the best."
Guidehouse more than doubles in scale to around $1.3 billion in annual revenue, split roughly even between government and commercial work. Guidehouse also triples its headcount to nearly 6,000 employees through this deal, its first since last year's spinoff from former parent PriceWaterhouseCoopers and subsequent purchase of the business by Veritas Capital.
Chicago-based Navigant was one of nearly 30 potential transactions Guidehouse looked at as its management team and Veritas also focused on standing up the company after the carve-out from PwC, McIntyre said.
"(It) was a pretty hectic task of setting up a business at scale very quickly: all of the operations, all of the systems and policies and processes," McIntyre said in our conversation, which took place nearly two weeks after the first anniversary of Guidehouse's rebrand and relaunch.
Just as important to McIntyre and the Guidehouse managing team, he said, was "ensuring that we had the same kind of employee experience and culture that we covet and want to maintain."
That approach flowed down into how Guidehouse thought through its strategy for potential acquisitions.
"Along the way, our primary emphasis was on finding businesses that had a cultural fit and mapped to our values," McIntyre said. "When we encountered Navigant during the spring timeframe, that was one that just mapped to our needs completely."
It is certainly early when it comes to integration planning, but McIntyre expects both the Guidehouse and Navigant workforces to gel given how similar the work is across both the public sector and commercial markets.
"They have a culture that is very similar to our own in terms of the employee experience and their market position. They have values that look a lot like our own values," he added.
"We've published and emphasized this with our people for several months (that) if we're going to do transactions, those transactions will be with companies whose cultures look just like ours."
The acquisition of Navigant is anticipated to close in the fourth quarter of this year. Jefferies was financial adviser and Sidley Austin was legal counsel to Navigant. Schute Roth & Zabel LLP was legal counsel to both Guidehouse and Veritas Capital.