With deals and alliances, the unmanned sea vehicle market gets crowded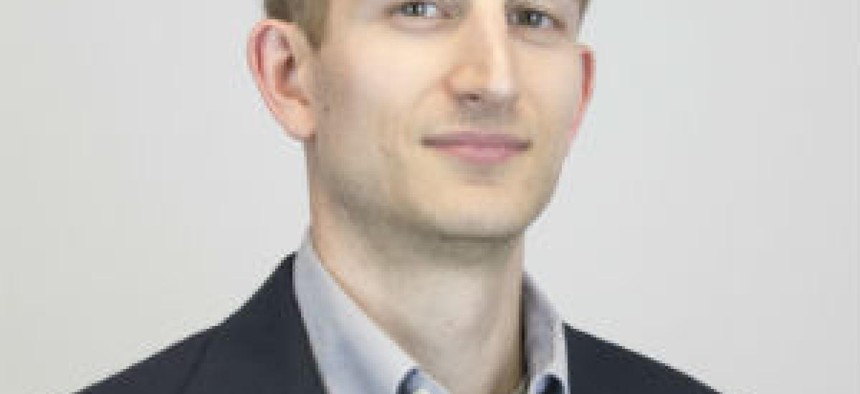 General Dynamics can claim to be an early mover in the unmanned sea vehicle market but the field has gotten crowded since that first move.
Among the group of large defense primes, General Dynamics can claim to be an early mover in entering the unmanned sea-based vehicle market thanks to its acquisition of Bluefin Robotics in February 2016.
That was followed almost 10 months later by Boeing's purchase of Liquid Robotics, a maker of unmanned surface vehicles. L3 Technologies has strung together a series of deals that brought it OceanServer, an unmanned underwater vehicle but the underlying power and other control technologies that make UUVs work.
In June, BAE Systems' U.S. arm purchased Riptide Autonomous Solutions to add UUV capability. And Lockheed Martin has developed some of its own offerings and made a pair of investments over the past two years in underwater drone company Ocean Aero.
Underpinning all the activity are technological advancements and growing budgets. Customers such as the Navy in particular are looking to spend more. The positive trend lines are converging beyond just the seas, as a General Dynamics executive put it to me.
"There's a lot going on and it's not just in unmanned underwater systems but in unmanned systems in general," said Andy Rogers, vice president of undersea systems for General Dynamics' mission systems, the business where Bluefin resides.
"I think there's a lot of great programs just with that (Navy) customer base to go address. It's certainly a competitive environment and it's competitive because there's a lot of energy around it, there's money being put into it and there are opportunities," he said.
General Dynamics has one of those key programs in Knifefish: a self-propelled, detached undersea drone that goes out and scopes for mines before a manned ship enters a potential minefield.
Knifefish is based on the Bluefin-21 vehicle that carries multiple sensors and payloads. This program is one high profile example of how the Navy and industry partners such as General Dynamics envision unmanned platforms as augmenting their manned equivalents, particularly in going to collect data from places at depths manned platforms cannot.
"It's a natural progression. The more you can move your sensors off board and in areas you can't get into very easily as a human… then these can be good ways to survey and bring data back and tell you what's going on in that environment," Rogers said. "They're just another tool for humans. We built them for a purpose to go collect data for us and tell us in places we can't see, what's there and then we determine what's important."
With the Bluefin portfolio in tow for three years, General Dynamics Mission Systems applies its UUV technologies for other kinds of military applications beyond just mine hunting to anti-submarine warfare and "ISR" -- intelligence, surveillance and reconnaissance.
But usage is not just limited to defense. The GDMS-Bluefin family of vehicles is also deployed for scientific research and exploration missions, search and salvage, in-shore and off-shore surveying, and ship hull and infrastructure inspection.
Outside of mission variety, Rogers sees improved battery power as a common thread that has helped spur advancement and increasing interest in the unmanned underwater domain.
For example, the Bluefin-9 vehicle's base configuration can have it go out in the water for 8 hours by itself in sole dependence on battery power. The length of time it can be on mission depends on the speed it travels at and ocean currents the vehicle goes through however, he told me.
The communications challenge remains a constant as once the vehicle goes underwater, it becomes inherently harder to control and talk to given how harsh oceans are the further one goes in depth.
In my conversations with industry executives at the Navy League Sea-Air-Space conference, connectivity and communications came up as perhaps the main technical barrier in UUV technology. Count Rogers as among those in some agreement.
"There are laws of physics which we can't break clearly," Rogers said. "Most communication systems which work for any distance are acoustic and that has limitations."
As an end user and integrator, the GDMS business does not develop acoustic transmission tools itself but is on the hunt for what can be of some help. Rogers told me GDMS monitors and incorporates into the vehicle the technologies suppliers and partners provide.
Bluefin-9 vehicle might serve an example of how the data collection piece works despite that challenge. The vehicle has a removable data module, onboard processors and sonar tools that support its surveying missions, for which Rogers said it can identify quarter-sized items at least 600 feet away.
When human operators pick the vehicle up out of the water, they swap out the data module and the battery to put new units in. That is intended to support several quick deployments in succession.
"That's a big improvement, being able to not have to offload the data off the vehicle," Rogers said.
The increasing abilities of batteries, payloads and other modules operators can put on a UUV is not the only advancement Rogers sees in the future.
"Post-processing and looking at imagery have really improved over the years and some amazing things can be done now in visualizing what the undersea environment looks like," he said.