Some key takeaways from the Raytheon-UTC mega deal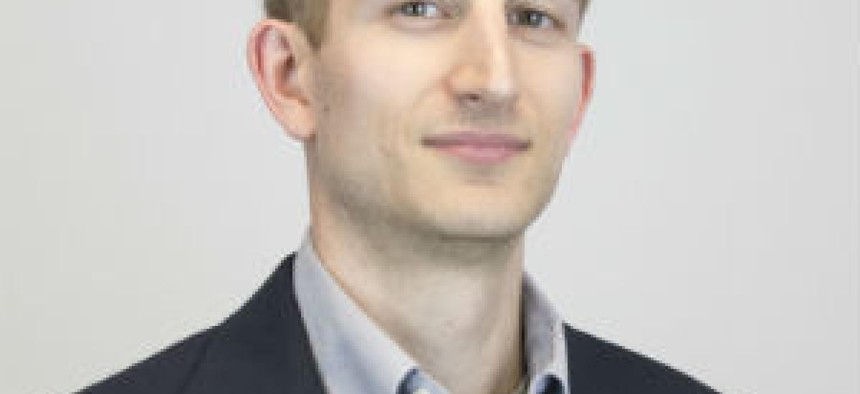 It was just last week that we -- and really myself -- had called the pending L3 Technologies-Harris Corp. megamerger as the biggest ever for the government market.
That was until Raytheon announced Sunday that it would combine with the aerospace and defense businesses of United Technologies to create a true global giant named "Raytheon Technologies" that treads both government and commercial markets. The combination will have 54 percent of its $69 billion in annual revenue come from government customers with 46 percent from commercial markets.
Certainly the likes of Boeing, Lockheed Martin, General Dynamics and Northrop Grumman are asking themselves a lot of questions over what a Raytheon-UTC combination means to them if the deal clears antitrust and other regulatory reviews, including by the Defense Department.
But informed market watchers are quick to point out that same holds true if your company is in the government technology services and systems integration realm: especially since Raytheon is one of three defense primes still there following the exit of companies such as Lockheed, which spun off and merged its services work into Leidos three years ago.
What it means for Raytheon and UTC
Douglas Rothacker, aerospace and defense analyst at Bloomberg Intelligence, estimates that cybersecurity, training and logistics work would make up 10 percent of the $80 billion in combined Raytheon-UTC revenue he expects next year.
The bulk of that work resides in Raytheon's Dulles, Virginia-based intelligence, information and services segment known as "IIS" that posted $6.7 billion in revenue last year. IIS has been in the midst of a shift over recent years to become less like a traditional defense business, and more of an outfit that blends commercial tech with high-end integration services.
In the Raytheon-UTC entity, IIS would combine with Raytheon's space and airborne systems segment to form a new $18 billion "Intelligence, Space and Airborne Systems" division that would also house the commercial cyber venture Forcepoint.
No one I reached out to suggested a Raytheon-UTC entity would look to exit services like other primes have. Technology Business Research's John Caucis said the plan could be straight-forward: same strategy, same markets, but with more capacity and resources to bear.
"Raytheon recognizes the need for scale, especially down to the (research and development) level, to accommodate the emerging technology priorities of the U.S. and its allied nations as national defense strategies pivot to address new threats," said Caucis, senior analyst for TBR's public sector practice. "There could be downstream, cross-sales opportunities for services or new platforms for IIS."
In an investor presentation, Raytheon and UTC management said they expect the combined company to have an $8 billion R&D budget: a figure that includes both independent R&D or "IRAD" and customer funding.
What it means for the field
IIS competes against other defense primes and those with services businesses such as General Dynamics with CSRA in tow. Other competitors include pure-play technology integrators like Leidos, Science Applications International Corp. and CACI International that have all moved the needle on scale through large acquisitions of their own.
"We've seen the large service companies compete on the types of systems where you would normally think about a Lockheed or Raytheon, for example satellite ground networks," Chris Meissner, principal at public sector IT consultancy 202 Group.
That group of integrators has increasingly muscled in on and created new solution-oriented business to blur the line of hardware and software products with high-end support services
"They're going to be concerned from a competitive standpoint and what this does. Having a larger balance sheet typically allows you to invest more in IRAD, that's certainly is something to compete against and worry about," he added.
But as Meissner pointed out, there also may be opportunity depending on where Raytheon and UTC management focus the business.
"Some of the larger services companies are actively looking for areas where a defense hardware provider might otherwise be distracted from a services competition," Meissner said.
"Across the board, the services companies (are) realizing that they need differentiation and that differentiation really comes in technology in two ways: better and robust use of commercial relationships, of which I think the services pure plays are generally ahead of the hardware primes," Meissner said.
"Then it's IRAD or customer-funded R&D to develop government-specific technology that is proprietary to the client," he added. "The primes are generally a little bit ahead but the service pure plays are sure trying to catch up."
What it says about the market
Then there is what the deal might indicate about how Raytheon and UTC management see the defense market headed in particular given how the combined entity also has a heavy commercial portfolio.
In a June 9 research note for investors, Capital Alpha Partners' defense analyst Byron Callan wrote the transaction might signal the current upward military spending cycle "is peaking and firms need to start repositioning for growth in 2021," plus that "defense firms will need to fund more of their own R&D in the future so joining a larger firm will limit margin pressure which could be evidenced in the 2020s."
Also worth considering, Callan wrote, is when a recession hits the U.S. and overall trade concerns with respect to China.
Marc Marlin, managing director at investment bank KippsDeSanto, wrote these question in an email to me that the Raytheon-UTC deal raises: "What will this mean for other potential future deals and strategic moves at the upper and middle tiers of the defense industrial base as folks think about a softer defense budget?"
"What's next for a Boeing on the defense side? Does this motivate a Leidos, SAIC, CACI, or ManTech to revisit their relative size on the more pure services end?" he wrote.
"It will definitely be interesting at least through the (2020) election cycle and likely for the immediate period thereafter as well," Marlin added.
Neither Meissner nor Caucis said they have heard many companies they speak with suggest any concern that a spending downturn is coming, but agreed that the 2020 election is a wildcard worth considering.
"Generally there's an understanding that good times can't keep going on forever, but there's not agreement on when the good times stop," Meissner said.