What Parsons' IPO says about its transformation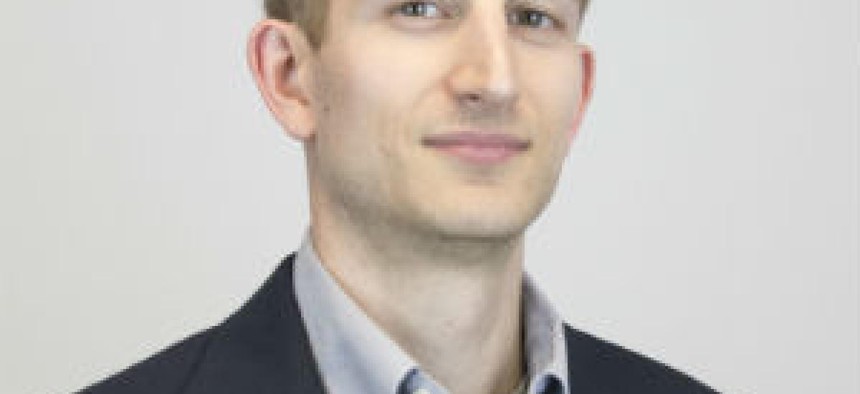 Parsons Corp. launched its nearly $500 million initial public offering Wednesday in a move that essentially represents the first IPO that matters to the government market since Booz Allen Hamilton's deal in 2010.
2010 also happens to represent the beginning of Parsons' current market strategy focused on technology solutions and services in the defense, intelligence and critical infrastructure markets. As Parsons CEO Chuck Harrington said to me yesterday, the 75-year old company always had a return to the public markets in the back of its collective mind after a prior stint in 1969-1984.
In 2004, Parsons began to lay the groundwork for its current strategy when it sold a large business unit that predominantly worked with oil, gas and power sector enterprises. That gave Centreville, Virginia-based Parsons an added source of capital to begin investing in its future.
Six years later as Harrington described it: "(We) said we're going to really build out a robust software-centric cyber and intell group" with missile defense and space growth a key piece of Parsons' government market strategy.
Then there is the critical infrastructure component that includes Smart Cities -- the concept that sees urban areas populated with different sensors connected to the internet so they can manage assets and resources.
"We felt transportation, especially in cities was going to change to more of a network-centric model with technology driving," Harrington said.
Regarding the government market piece, Parsons has been one of the federal technology landscape's most active acquirers this decade. That run of deals began with the 2011 acquisition of Sparta to start construction of a core defense and intelligence business.
The more recent purchases of OGSystems and Polaris Alpha over the past 12 months added high-end technology integration work for national security programs in areas like geospatial intelligence, space, electronic warfare and spectrum management.
Parsons has not been a shy dealmaker since its 1944 founding. A year later the company acquired an oil well drilling and exploration business.
"We have continually transformed the company into where we felt the major moves in technology were," Harrington said.
As his comments hint, the transformation of Parsons aims to align with how its federal customer community is going through the same kind of moves with respect to integrating new technologies.
Where Parsons has sought to capture government market share is in work that converges software and other digital technologies with physical infrastructure and platforms to create a more complete offering for agencies.
Harrington said Parsons has developed at least 100 software products and "a discreet manufacturing capability (with) a lot of pretty sophisticated 3D printers, where we can rapidly prototype the hardware and software. As opposed to just selling people to solve the problems, we're bringing the technology to bear and rapidly prototyping and getting it into the field."
With respect to Parsons' ongoing transformation of itself, that includes the transfer of its corporate headquarters earlier this year from Los Angeles to the Washington, D.C. region.
The move also helps represent Parsons' dual-track federal and critical infrastructure strategy but with an eye on how those markets converge. For the federal side, being headquartered in Washington puts Parsons in close proximity with government customers.
A similar story is found in critical infrastructure, according to Harrington.
"The policy that not just for this nation, but quite frankly most of the nations in the world follow is created in D.C. So we looked across both of our segments and said, 'D.C. is the place to be,'" he said. "That's where you have the greatest customer access and the greatest access to policy, so we can get our voice heard and also hear the voices of those who are creating policies for tomorrow."