Serco-Alion deal: A tale of two transformations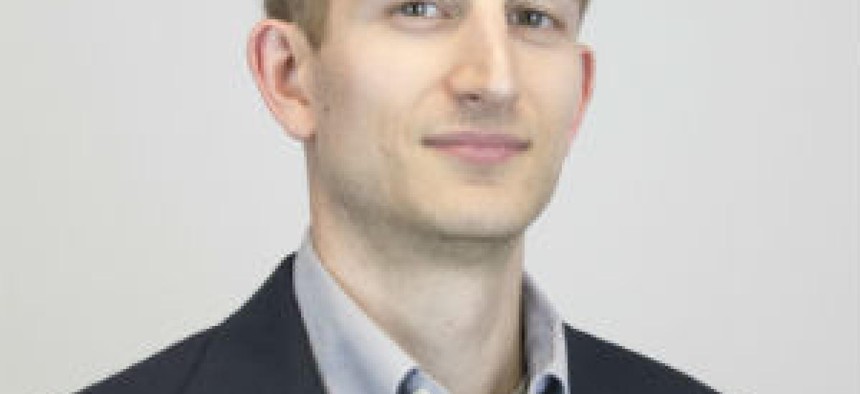 Serco Group's North American business transformed itself 11 years ago when it acquired SI International to pursue larger opportunities in the U.S. government services market by adding more capacity and resources.
Fast forward to Thursday, and Serco Inc. has once again moved the needle on scale in the announcement of its $225 million acquisition of Alion Science & Technology Corp.'s naval systems unit.
Like in so many other transactions, there are two sides of the transformation story in this case. This is Serco Inc.'s largest acquisition since the SI deal and doubles the size of its Navy portfolio. It also tells a story of what the U.K-based Serco Group parent might be thinking.
"With the 'Brexit' dynamic going on in the U.K., they have clearly made a strategic decision to expand their business base outside of the U.K. and have targeted the growth dynamics of the U.S. defense business," said Greg Van Beuren, a managing director in Houilhan Lokey's aerospace, defense and government market practice.
Houlihan Lokey advised Alion on the transaction. In a phone interview with me Thursday, Van Beuren said both Serco and Alion are looking at this deal through the lens of focused scale that has driven much of the government market's dealmaking activity in recent years.
For Serco's part, the "Inc." business grows from 20 percent of the overall Group's revenue to 26 percent with the addition of Alion's NSBU unit. The transaction also gives Serco a substantial ship design business amid the Navy's plan to grow its fleet size from 280 to 355 ships both through new vessels and extensions of current ones.
Serco's deal for this Alion business mirrors the move CACI International made last summer to acquire the Navy systems engineering and ship design business of CSRA. GD inherited that business through the acquisition of CSRA. GD sold that business to avert an organizational conflict of interest with the defense giant's shipbuilding segments.
Alion declined comment for this story, but they likely did the deal to avoid a similar OCI when systems engineering and technical assistance, or "SETA" work, comes into play.
"There are companies at a very high level that eventually need to pick a swim lane: are you on the development side of the equation or are you on the SETA side of the equation," Van Beuren said.
Aside from a potential OCI, the sale also is another step in the transformation of Alion, which acquired defense technology integrator MacAulay-Brown in August of last year.
That deal gave Alion more of a footprint in higher-end domains like electronic warfare, artificial intelligence and others in the "ISR" domain -- intelligence, surveillance and reconnaissance.
Alion broke the $1 billion-pro forma revenue threshold at the time with MacB tow and the sale of the "NSBU" unit will see almost a third of expected sales now go to Serco Inc.
That is a significant haircut for Alion on the top line and also sees essentially the entirety of its legacy business headed to another owner. But just like in Serco's case, Van Beuren said this divestiture moves Alion further in its push for the type of focused scale that the market is placing more of a premium on.
"It focuses Alion more on the development side of the business in a particular area around ISR that could be very attractive to the large primes that may not have otherwise been able to look at Alion in the future," he said. "You're essentially expanding the buyer universe for a business that otherwise might have had limited that universe in the future because of the diversity of the business they have."
Expect others to make similar moves in the pursuit of focused scale, Van Beuren added.
"As a result of some of these larger acquisitions, there are more than likely going to be businesses that don't fit with the overall strategy of the acquirer, and so I think we will continue to see additional corporate divestitures," he said.