Parsons' return to the public markets years in the making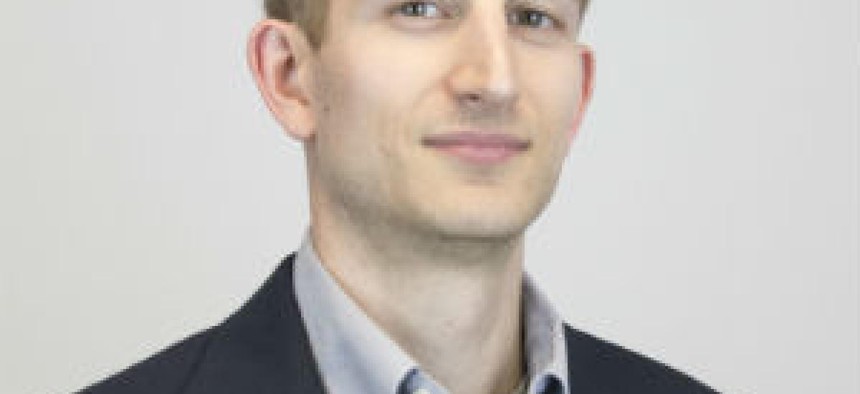 To some extent, a return to the public markets has been on the horizon for Parsons Corp. ever since it transitioned to an employee stock ownership plan in 1984 after 15 years of being a publicly-traded company.
CEO Chuck Harrington was one of those employees that undertook one of the largest-ever takeovers of a public company by ESOP shareholders, or essentially from within the workforce itself.
An early ESOP adopter, Parsons first launched the plan in 1978 as a way to attract and retain high-end technical talent to the seven-decade old engineering and government services contractor.
"At the time we said, you know… we'd probably go public again," Harrington told me in a phone interview Wednesday. "We always wanted to maintain a public-quality board, we implemented things like SOCs (audits of internal controls) when they came out, so that was always in the back of our mind."
Back of mind no longer: Parsons once again became a public company Wednesday in its debut on the New York Stock Exchange under the ticker symbol "PSN." Centreville, Virginia-based Parsons launched its initial public offering to raise nearly $500 million from investors at a price of $27.00 per share -- right at the midpoint of its anticipated range.
It is only day one, but Wall Street is finding a lot to like so far. Shares in Parsons closed up 11.41 percent to $30.08 at a volume of 14.7 million shares traded. Parsons is offering 18.5 million shares of common stock and its underwriters have a 30-day option to purchase up to 2.77 million additional shares in the event of increased demand.
Whenever a company goes public, there are two main tracks of the storyline. One certainly is the financial aspect. Harrington told me the company will use the funds raised from the IPO to pay down debt and to invest in technologies for key markets like cybersecurity, intelligence, space, defense and "Smart Cities" infrastructure.
Parsons will also use some of the funds for a $52.1 million dividend payable to participants in the employee stock ownership plan -- who will hold 81 percent of shares in the company.
A second track of the IPO storyline is how Parsons sees and sells itself to the public. Parsons has increasingly touted its chops in recent years as a go-to government contractor for work on complex projects that converge digital technology with physical infrastructure: a strategy core to its defense and intelligence work.
Harrington cited Parsons' work in missile defense for nearly 70 years as an example of where the company focuses on "how you bring the software and systems together, and what is the infrastructure that's needed."
"These days, those technologies that we've been investing in for the last several years have been artificial intelligence with a heavy machine learning component but also building a deep learning component, so very software-centric," Harrington added.
In a nod to its critical infrastructure business (one of two alongside federal solutions), Harrington said Parsons is also "very focused on how we move goods and services through cities."
"In that, I would say (we're) technology-led but absolutely mission-focused," Harrington told me. "Our employees are very passionate about the mission of our customers and we're passionate about supporting those missions and bringing the best technology to bear that we can."
Parsons posted $3.5 billion in revenue last year with federal revenue representing 41.5 percent of that, or $1.5 billion. The company in mid-April made its IPO registration statement available for all to see and confirmed in early March it was undergoing a confidential review of its draft paperwork to register for a public offering.
Check WashingtonTechnology.com again tomorrow for more of my conversation with Harrington.