Embrace the mid-tier: One CEO's message the market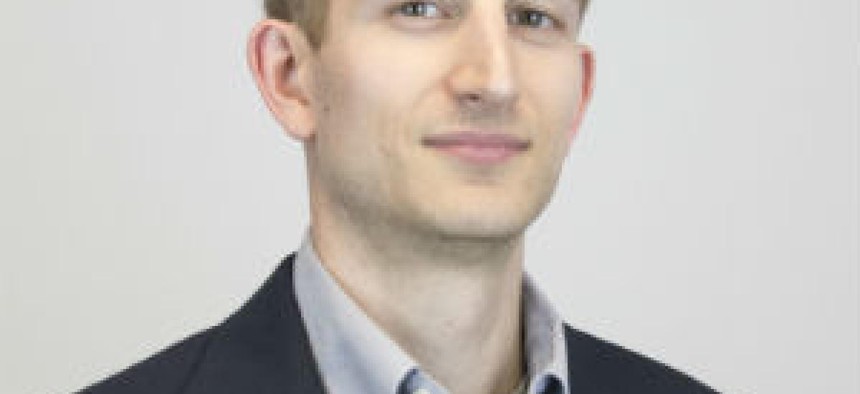 The "barbell shape" that illustrates the vast landscape between large-tier government services companies and small businesses seems to have become more pronounced as consolidation has swept through the market.
On one end of that curve: big companies are only getting bigger through one mega acquisition after another, including of many mid-tier firms such as the recently-announced deal for KeyW Corp. by Jacobs Engineering Group. The other end has small businesses without resources and infrastructure of large firms but access to various set-aside programs.
Are market forces hollowing out the middle tier and keeping some small firms from making the jump? Perhaps to some degree. But E3 Sentinel CEO Andy Maner, himself a chief executive of a mid-tier firm, has an alternative view: embrace all that comes with being in the middle.
"When you're in the middle, you've got to do everything, and you've got to do it as good as the people on your left and your right," Maner told me in an interview at E3/Sentinel's McLean, Virginia, headquarters.
"You have to be a good teammate to the people on your left and your right, and then you've got to prime where you can prime. You literally have to do everything in the middle and I love that challenge."
Maner, the former Homeland Security Department Chief Financial Officer and IBM public sector executive, said market forces are also widening the aperture for companies such as E/3 Sentinel given what government customers are looking for from industry beyond just new technology.
"A lot of times, clients are looking for entrepreneurial spirit, innovation (and) people with specific skill sets. That's where the middle of our market is so important," Maner said. "You don't just run into a client and go 'All I want to do is technology right now.'
"Our clients count on us for having the best people, innovative people, mission-focused people."
E3/Sentinel is one example of several private equity-backed contractors that have touted their efforts to lead the middle market and fill in the slots others have left behind.
"It's up to us to do it," Maner said. "The challenge is laid upon us to be innovative, be a great teammate, be great to people and I'm up for the challenge.
One set of steps goes like this: private equity firm acquires a contractor that then serves as a platform to make other deals. From there, the more consolidated player can then move up both the food chain of the middle market and the technical stack of services to government agencies.
E/3 Sentinel is backed by NewSpring Capital, a new private equity entrant to the government market that first bought Sentinel last year and then merged them with E3 Federal Solutions to create the current company. E3 was in the process of graduating into the middle tier prior to the merger.
"We're in the seventh inning" of the integration, Maner said, but added E/3 Sentinel is on single systems for financial, procurement and employee benefit management functions.
Revenue figures are undisclosed but Maner told me the combined company has about 700 employees. More recently, E/3 Sentinel acquired and novated the professional services and engineering services pools on the General Services Administration's governmentwide "OASIS" contract vehicle.
"New clients use it, current clients use it. It's just refreshing to show up and have other options for clients considering different missions," Maner said.
E/3 Sentinel's journey up the technical stack centers on four innovation areas: digital transformation, IT project and portfolio management, mission analytics and strategic advisory, and engineering and technical services.
One common thread in those areas is the vast amounts of data agencies manage and their demand for new tools like those in cloud environments to simplify that function.
The end goal all around is "technology enablement that eases people up," Maner said.
"The work any of us are doing in cloud or analytics, we've been doing it for five years now," he added. "It's changing the world in our market."
According to Maner, the middle market can embrace its role in attracting talent and helping them shape their career paths in the larger public sector ecosystem. That includes potentially working inside the federal government like he once did.
"I don't believe in our market we should surrender that this can be the most fun and exciting market to work in," Maner said. "In the middle market, I just want us to embrace that and then I want to say 'We're going to be the best at developing talent that there's ever been.'
"I cede the fun factor to no one, I cede the interesting factor to no one. That's what it means to be in the middle market, so more is expected of us. We don't have huge, incumbent billion-dollar contracts to lean on. We have to be great every day."