FLIR goes to the ground in deal for unmanned outfit Endeavor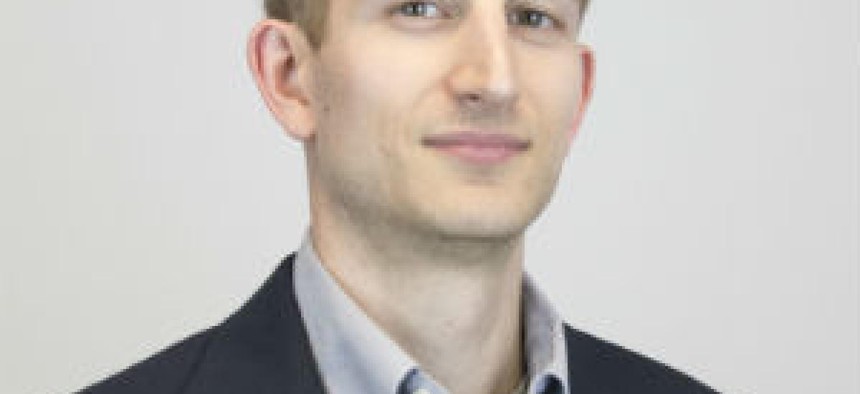 FLIR Systems has made its second acquisition in less than a month of an unmanned vehicle company to further build a diverse portfolio in that still-growing market.
The target this time around for the price of $385 million cash is Endeavor Robotics, a builder of unmanned ground vehicles for defense and public safety agencies in the U.S. and worldwide.
Chelmsford, Massachusetts-based Endeavor builds its robots to carry out explosive ordnance disposal, reconnaissance, inspection and hazardous material support missions for soldiers, law enforcement officials and users in highly-regulated industries like critical infrastructure.
Formerly the iRobot defense business, Endeavor was acquired by private equity firm Arlington Capital Partners three years ago after the former parent decided to focus on its consumer market products.
Endeavor's roots trace back to 1990, when it was founded as iRobot by three Massachusetts Institute of Technology graduates. Eight years later, the business received a research contract from the Defense Advanced Research Projects Agency.
Under Arlington Capital's ownership, Endeavor has concentrated its energy on U.S. military programs of record for ground-based robotic vehicles in a major shift from the rapid, quick-fielding acquisitions that were a major driver of activity during the Iraq and Afghanistan wars.
When I spoke with Endeavor CEO Sean Bielat last year, he described how much of those purchases did not factor in other aspects of the procurement lifecycle like interoperability, underlying support software and accessories for the platforms. This was unlike most big-ticket defense acquisitions for airplanes, tanks, ships and other weapons systems.
"That's all changed with these programs of record," Beilat told me then. "Now you have large teams working on the government side to try to procure the best robots for the job and ensure that once they are procured, that they'll be able to maintain them, support them, upgrade them and do all the things to ensure that they have the right solution for not just today but the next 10-to-15 years."
Endeavor is one of two finalists alongside main competitor QinetiQ North America for one of those programs of record: the Army Common Robotic Systems-Individual contract to build a set of maximum 25-pound vehicles for dismounted forces and with payloads for multiple functions.
In late 2017, Endeavor secured another one of those programs of record: the $158.5 million Man Transportable Robotic System Increment 2 contract for medium-weight, remotely-operated systems.
The Endeavor deal announcement comes nearly two weeks after FLIR said it would buy Aeryon Labs, which builds unmanned aerial vehicles at weights of less than 20 pounds so they can be carried in a backpack. That transaction is valued at around $200 million.
FLIR is not the only company of late to have used acquisitions as their method of growth into the unmanned ground market. Textron in mid-December closed its deal for Howe and Howe Technologies in an effort to help build a more well-rounded autonomous portfolio in the air, land and sea domains.
Both Endeavor and Aeryon will become part of FLIR's government and defense business unit led by David Ray. He became president of the unit in January 2018.
Endeavor is the latest exit for Arlington Capital, which earlier this month sold another portfolio company in MicroPact to Tyler Technologies for $185 million cash.
In May of last year, the investment group sold space and cyber technology integrator Polaris Alpha to Parsons Corp.
Three months after the Polaris Alpha exit, Arlington Capital acquired the government services division of Black Box Corp. $75 million cash and renamed the company Tyto Athene.