Record-breaking shutdown piles pain onto contractors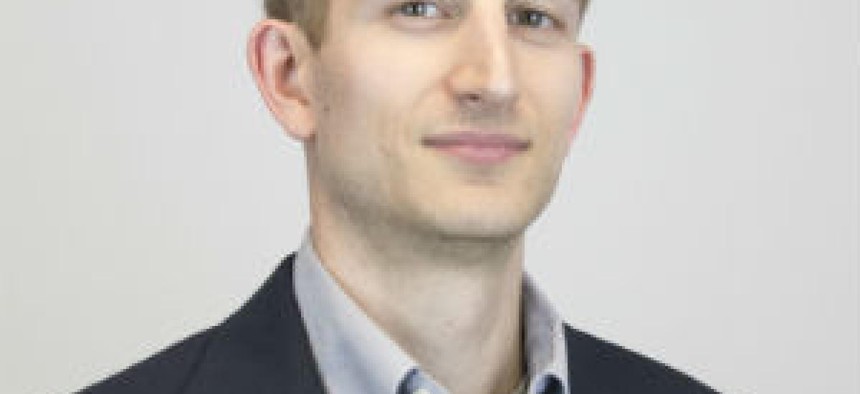 As the shutdown enters record-setting territory, government contractors brace themselves for more losses.
This ongoing partial government shutdown is now in the record books as tied for the longest period that some or all agencies have been closed, equaling the shutdown that last from Dec. 16, 1995, to Jan. 6, 1996.
And that record stands to be surpassed by two more days by the time our Monday morning e-newsletter hits your inbox.
(Washington, D.C., historical footnote: The great "Blizzard of '96" came in on Jan. 6, which essentially extended by an extra week the time federal employees and contractors stayed home from work. Just felt like sharing that.)
While the shutdown impacts roughly one-fourth of congressional appropriations given that defense and much of intelligence are largely funded, government contractors are certainly counting the costs of time and money lost flowing from stop-work orders and unpaid invoices.
A stop-work order seems simple enough given the nature of the term. On the surface, it would seem that any ambiguity would be eliminated as to whether a contractor should continue work or not.
But there is one aspect of the stop-work order that contractors should consider however. In the white paper "A Contractor's Guide to Surviving a Government Shutdown," Aronson Principal Consultant Tom Marcinko points out that a stop-work order may not be so bad should a contractor receive one. (He wrote the paper as the market braced for a possible shutdown in January 2018 but the advice still applies.)
Although it sounds counter-intuitive, Marcinko writes that "may be the best outcome for the contractor because the rights and obligations of both parties are clear and the contractor will be reimbursed for the expenses resulting from stopping and re-starting the work."
Some work should be done though before that order comes in, however. Marcinko and his colleagues recommend classifying contracts into four categories: mission essential, stop-work orders and terminations for convenience (which are the clearest on action and cost items), possible to perform and impossible to perform).
And of course there are the cash flow considerations that come up due to unpaid invoices or delayed payments. As Boost CEO Stephanie Alexander told me earlier this week, the banks who provide contractors their line of credit should be the first call to make in the event of a shutdown.
Costs of the shutdown to the federal business community are already piling up. Bloomberg Government estimates that more than $200 million in contract obligations per day are being held up by the 13 federal departments and agencies that are closed.
To put that in perspective, the BGOV team estimates those agencies announced $89.3 billion in contract obligations last fiscal year to average about $245 million per day. Nearly 53 percent of those obligations came from the Homeland Security and State departments, plus NASA.
Analysts at credit ratings agency Moody's Investor Service laid out the scenario many contractors face in a report issued Wednesday. If their agency is closed, those "contractors will accrue unbilled receivables if they keep working or will lose revenue if they halt projects." They can essentially work on their own dime and not get paid, or not work at all and still not get paid.
"For some of the essential work continuing through the shut down, underlying task orders will begin to run out of funding," Moody's' senior analyst Bruce Herskovics wrote in an email to me. "Contractors supporting those tasks will need to decide whether or not they continue performing the work or not.
"If they stop work they lose the billable hours and potentially disappoint the customer, if they continue the work they must find ways to cover the unreimbursed costs."
Science Applications International Corp. has already reported some disruption to their business with $10 million in revenue lost per week and a $40 million-$50 million cash flow hit so far but believe they can catch up if the shutdown is resolved sooner rather than later.
The delayed funding does not include subcontract awards, which thousands of small and lower-middle-tier companies depend on for business. The Aronson white paper cautions that subcontractors "have privity with (primes), not the government," and thus primes must examine in detail what arrangements they have with their subs.
Regardless of when the shutdown ends, analysts at market intelligence firm The Pulse of GovCon have one piece of advice to contractors: be patient as "there will be a backlog of work for those returning to those Agencies after being furloughed."
They also recommend companies try and find other areas to work on such as communications, white papers, resumes and any high-priority proposals. That gives employees an "opportunity to not miss a paycheck."